American anti-tank unit fires in France in June 1944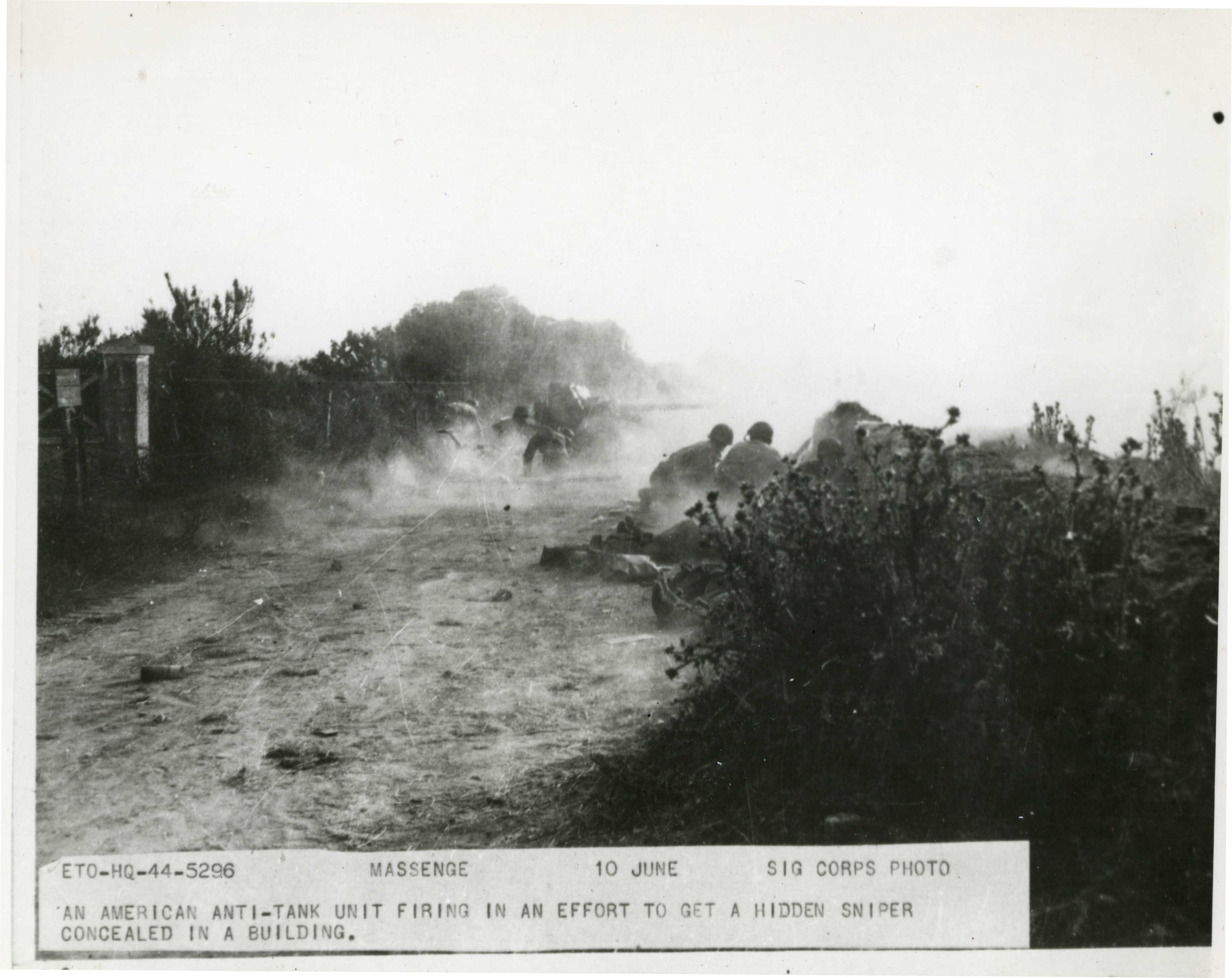 U.S. Army Signal Corp Photograph, Gift of Maude Hayman, from the collection of The National World War II Museum
Description:
American anti-tank unit fires at enemy position. "ETO-HQ-44-5296. Massenge. 10 June. Signal corps photo. An American anti-tank unit firing in an effort to get a hidden sniper concealed in a building." Normandy, France. 10 June 1944.
Image Information
Theater of Service:
European Theater of Operations (ETO)
Topical Subjects:
Artillery (Troops)--American--France
Artillery (Weaponry)--American--France
Collection Level:
Collection of European Theater U.S. Army Signal Corps photographs.