American command post along a cliff side on Normandy beach in June 1944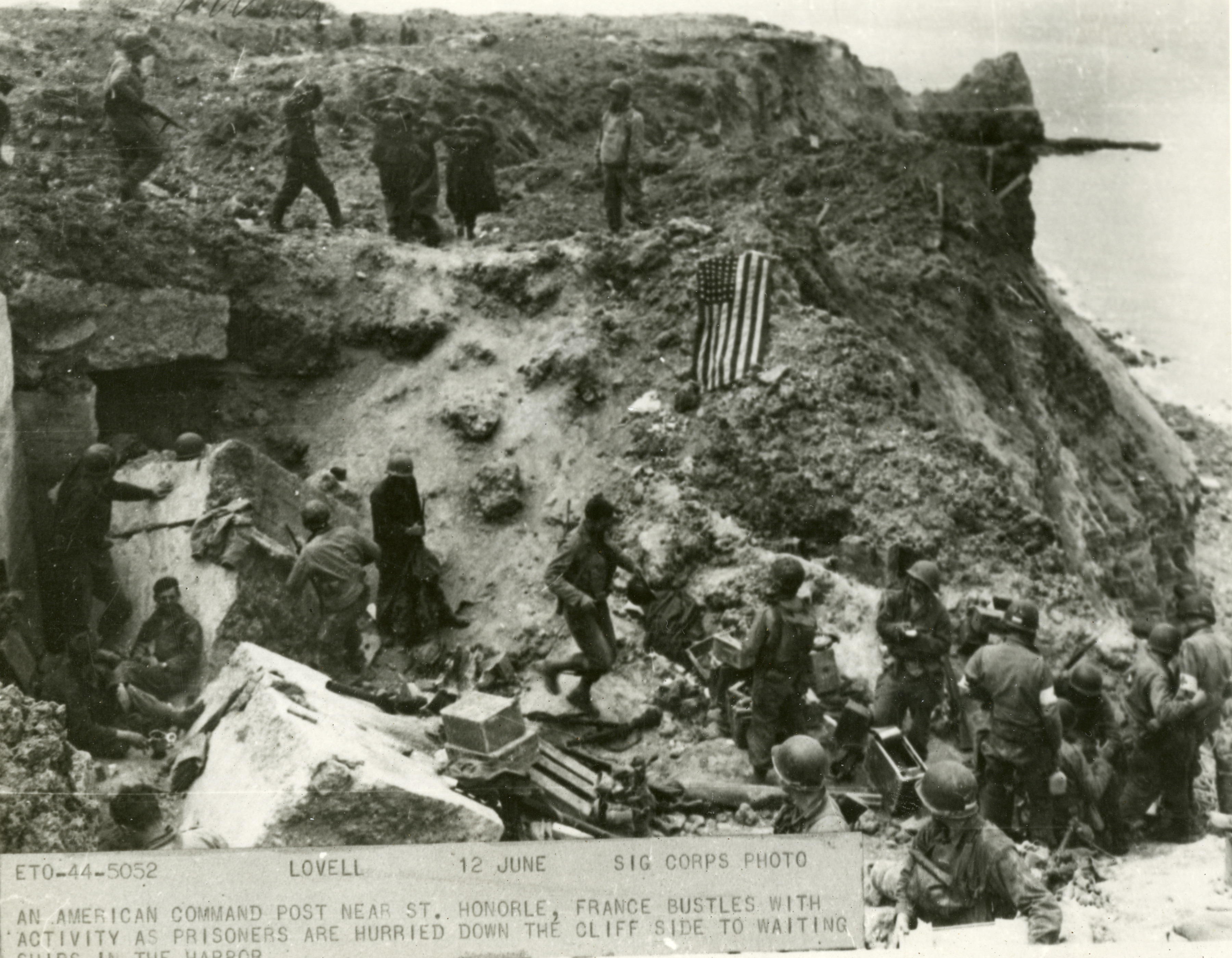 U.S. Army Signal Corp Photograph, Gift of Maude Hayman, from the collection of The National World War II Museum
Description:
A command post along a cliff side and German prisoners. "ETO-HQ-44-5052. Lovell. 12 June. Signal corps photo. An American command post near St. Honorle [sic], France bustles with activity as prisoners are hurried down the cliff side to waiting ships in the harbor." St. Honore, France. 12 June 1944.
Image Information
Theater of Service:
European Theater of Operations (ETO)
Topical Subjects:
Beaches--France
Soldiers--American--France
Bunkers--France
Prisoners of war--German--France
Flags--American
Collection Level:
Collection of European Theater U.S. Army Signal Corps photographs.