Bow view of the U.S.S. Iowa in October 1944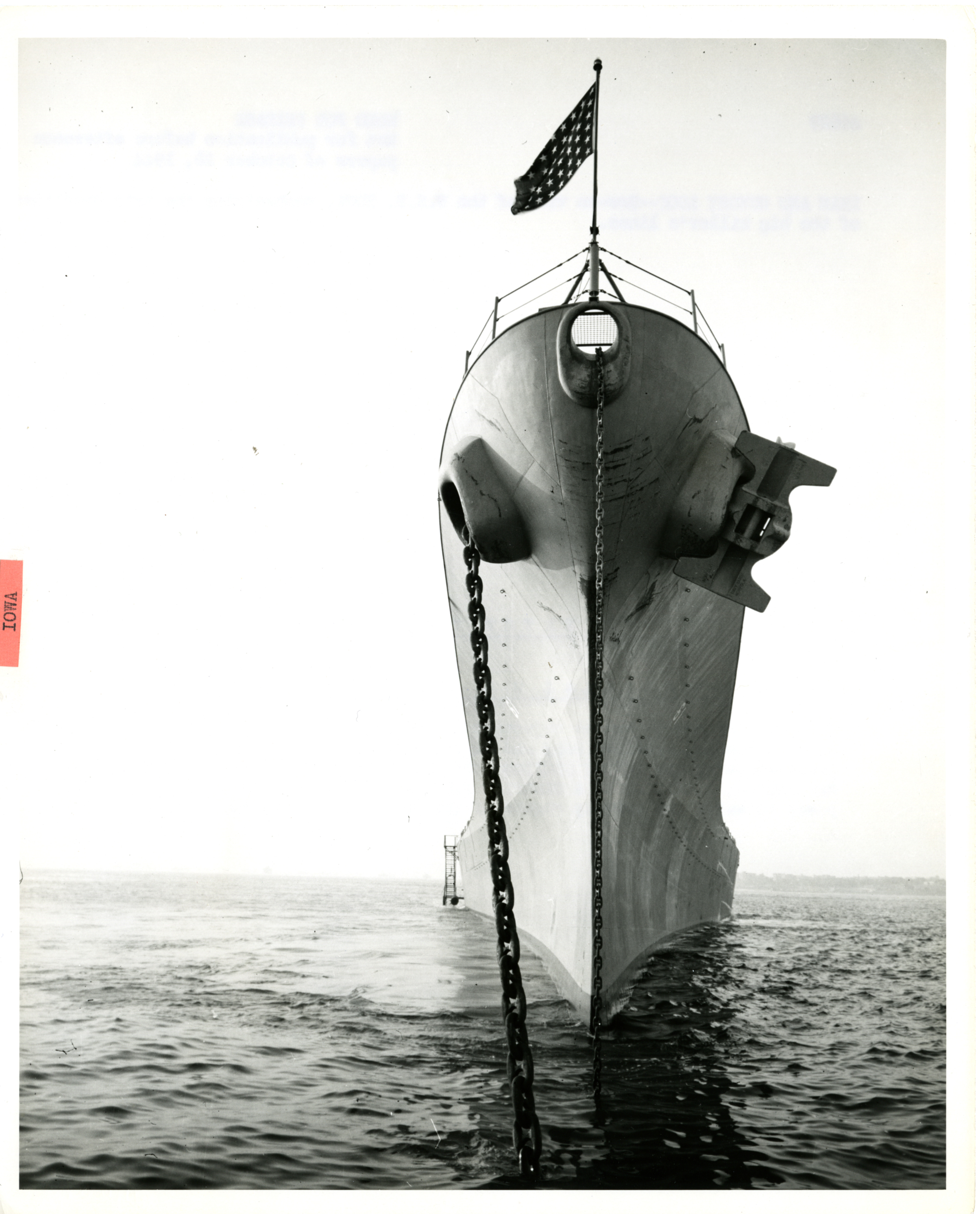 U.S. Navy Official photograph, Gift of Charles Ives, from the Collection of The National World War II Museum
Description:
Bow of the USS Iowa. "46627 October 26, 1944. Lean and hungry look--- Bow-on view of the U.S.S. Iowa, emphasizing the trim deadliness of the big killer's lines." 26 October 1944
Image Information
Theater of Service:
Pacific Theater of Operations (PTO)
Topical Subjects:
Battleships--American
Bowls (Tableware)
Warships--American
Collection Level:
The Charles Ives Collection consists of 719 photographs from the Pacific Theater of WWII. Many of the photographs were taken between 1944 and 1945. Mr. Ives inherited the photographs from a friend from Marblehead, Massachusetts who served as an aviator in the Army Air Corps and discharged as a Major in 1945.