British soldiers with machine guns in Italy on 15 January 1944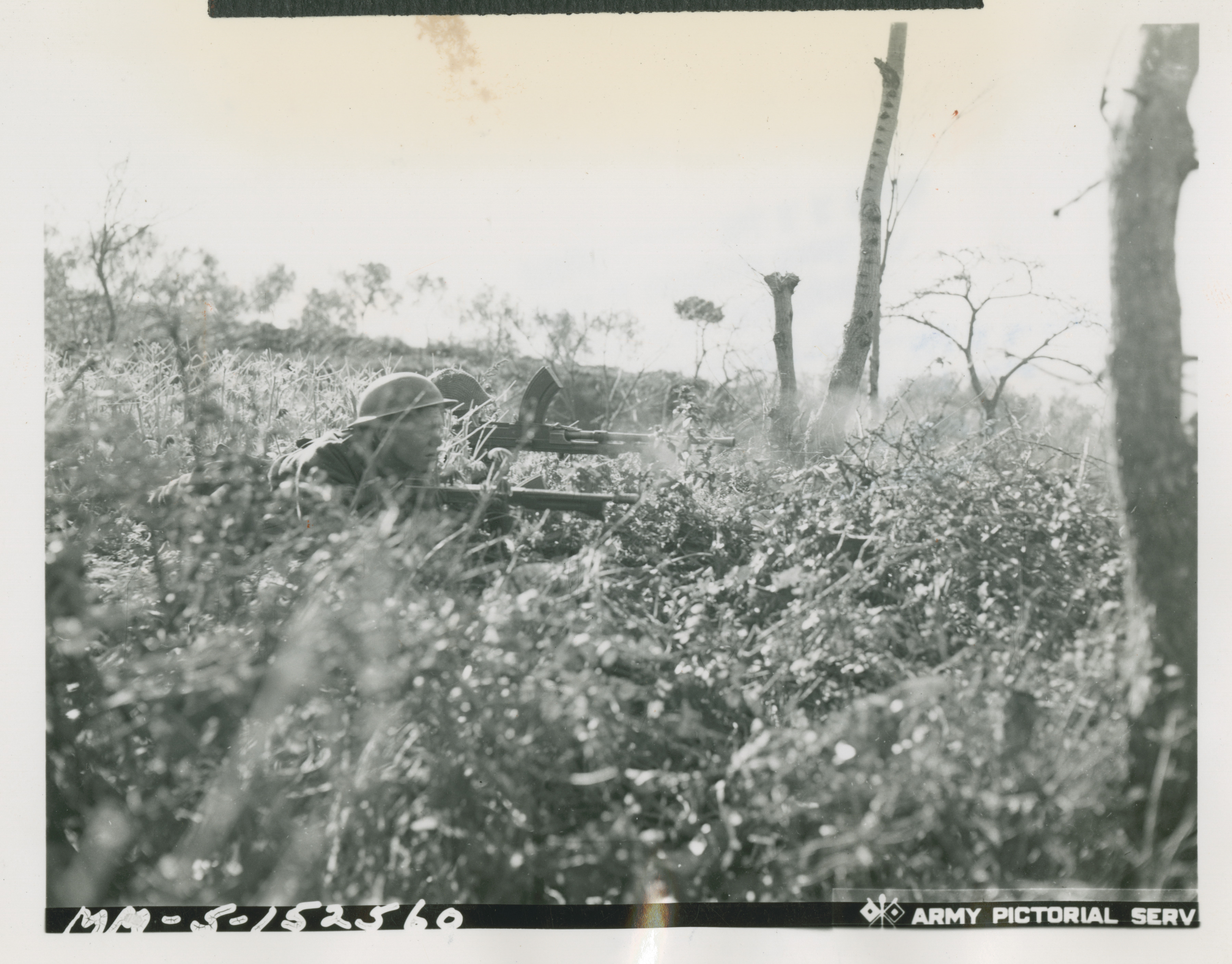 U.S. Army Signal Corps photograph, Gift of Regan Forrester, from the Collection of The National World War II Museum
Description:
5.Photograph. 'MM-5-152560'; 'Sig. [Signal] Corps Radio Photo-1-15-44. Italy! (# 2 in a series of 4 pix). Using natural camouflage, this British bren gunner and his buddy with machine gun (Bren. .303 Light Machine Gun Mark 1) take their position prior to shooting it out with a German Spandou position.' Italy. 15 January 1944
Image Information
Theater of Service:
Mediterranean Theater of Operations (MTO)
Topical Subjects:
Soldiers--British--Italy
Machine guns--British--Italy
Camouflage (Military science)
Soldiers--British--Italy
Collection Level:
From the service of Brigadier General Terence John Tully, a West Point graduate, Signal Officer during the African landings, Chief Signal Officer, Allied Force Headquarters Africa/Italy for all Mediterranean operations. Tully served with the Signal Corps in Italy and North Africa documenting the 5th Army specifically. Later he was Commander of Camp Crowder, Missouri.