A camp set up beneath hundreds of palm trees probably at Guadalcanal in 1944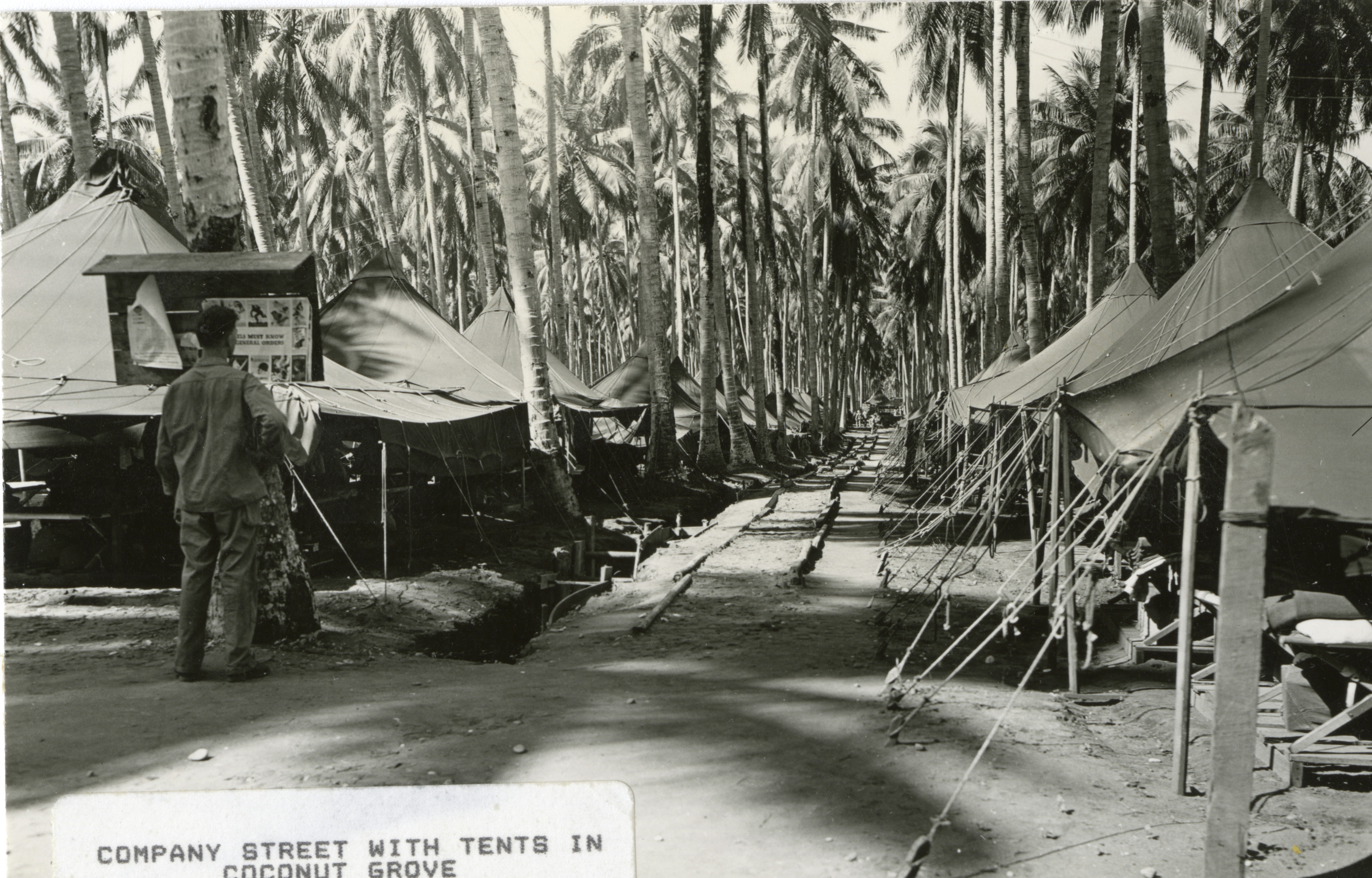 U.S. Army Signal Corps photograph, Gift of Donald E. Mittelstaedt, from the collection of the National WWII Museum
Description:
From Volume 1: South Pacific Theater. Camp set up beneath hundreds of palm trees, a soldier reads over a bulletin board. "Company street with tents in coconut grove." Location unknown but probably Guadalcanal. [1944]
Image Information
Donor:
Mr. Donald E. Mittelstaedt
Theater of Service:
Pacific Theater of Operations (PTO)
Unit:
161st Signal Photographic Company
Topical Subjects:
Military camps--American--Guadalcanal
Palms--Guadalcanal
Collection Level:
Items from the service of Donald E. Mittelstaedt, consisting of photographs of the 161st Signal Photographic Company Combat Unit #10 which served on Espiritu Santos, Guadalcanal, New Britain, New Guinea, Noemfor, Leyte, Samar and Luzon.