Naval officer and civilian woman at unidentified American monument some time during World War II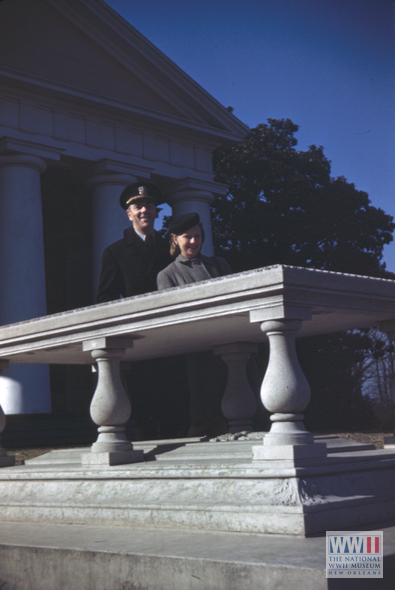 Gift of Robert Millett, from the collection of The National World War II Museum
Description:
39. Film, 35mm, color. Color slide. Naval officer and civilian woman Lyn, Boylhart's girlfriend, at unidentified monument. From box originally labeled "Army 42-4." United States. 1942-44
Image Information
Topical Subjects:
Monuments & memorials--United States
Clothing & dress--United States
Collection Level:
Items relating to the service of, or collected by, William J. Boylhart Jr., predominantly color Kodachrome slides of his service and occupation duty in the MTO and ETO along with images from his leave time spent in the United States. Many images feature his girlfriend Lyn.