Servicemen of the 19th Engineer Combat Regiment trying to remove bulldozer stuck in mud near San Benedetto del Tronto, Italy on 2 December 1944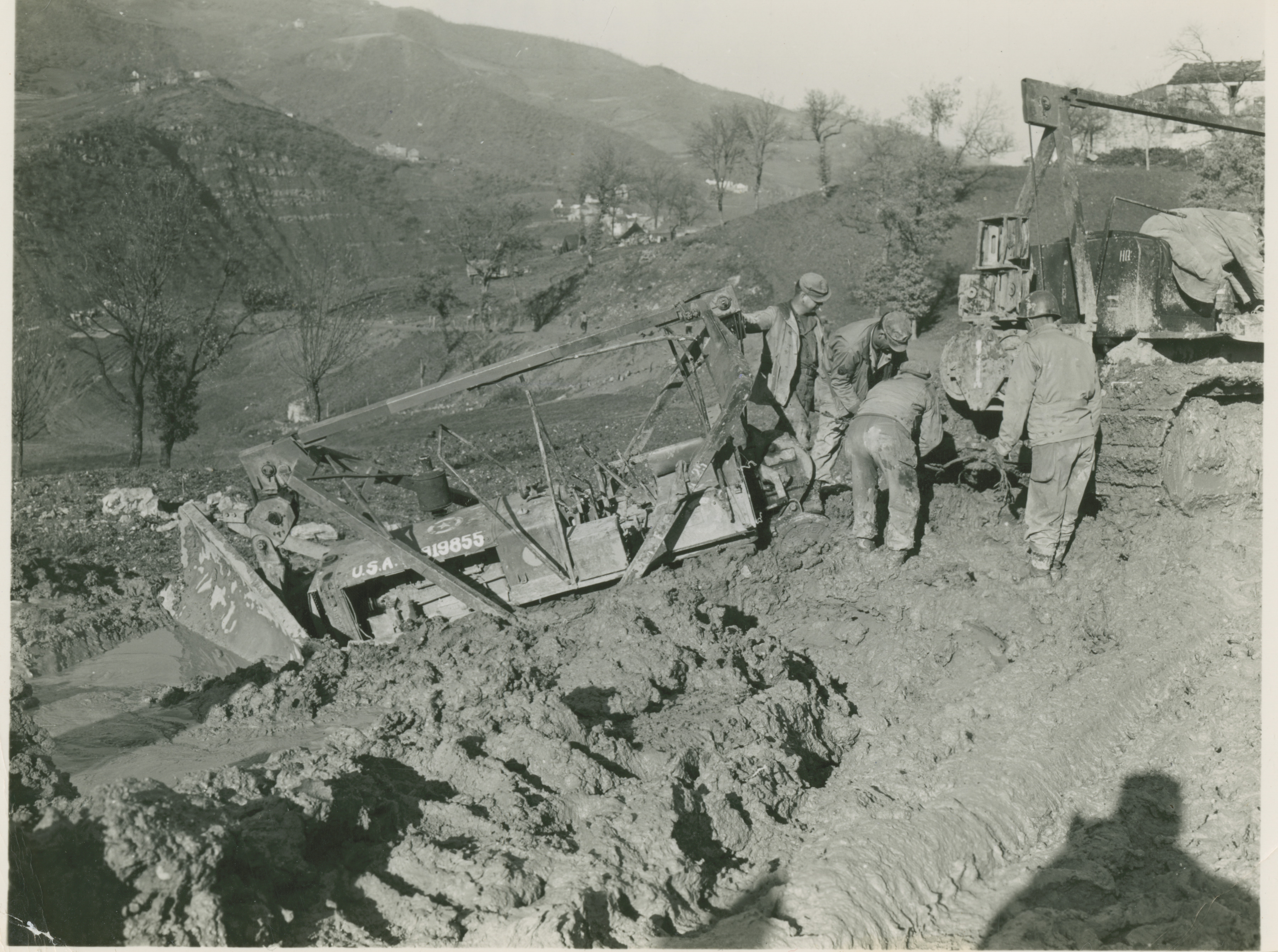 U.S. Army Signal Corp photograph, Gift in Memory of William F. Caddell, Sr., from the Collection of The National World War II Museum
Description:
1.Photograph. Servicemen of the 19th Engineer Combat Regiment trying to remove bulldozer stuck in mud. '2 Dec. 1944. 5/MM-44-30896. Fifth Army, San Benedetto Area, Italy. Bulldozer operated by the 19th Combat Engineers gets stuck in old mud and water filled bomb crater, while scraping thick mud to the side of the road in the Idice River valley. Men attach winch cable to other bulldozer on road which is assisting in its removal. Photo by Mc Quarrie. 3131 Signal Service Co.' Near San Benedetto del Tronto, Italy. 2 December 1944
Image Information
Theater of Service:
Mediterranean Theater of Operations (MTO)
Unit:
Fifth Army
3131st Signal Service Company
19th Engineer Combat Regiment
Topical Subjects:
Bulldozers--Italy
Mud--Italy
Collection Level:
Signal Corps photographs from the service of William F. Caddell, Sr. taken from the Fall of Rome through the end of the war.