US attack transport ship in the Pacific in 1945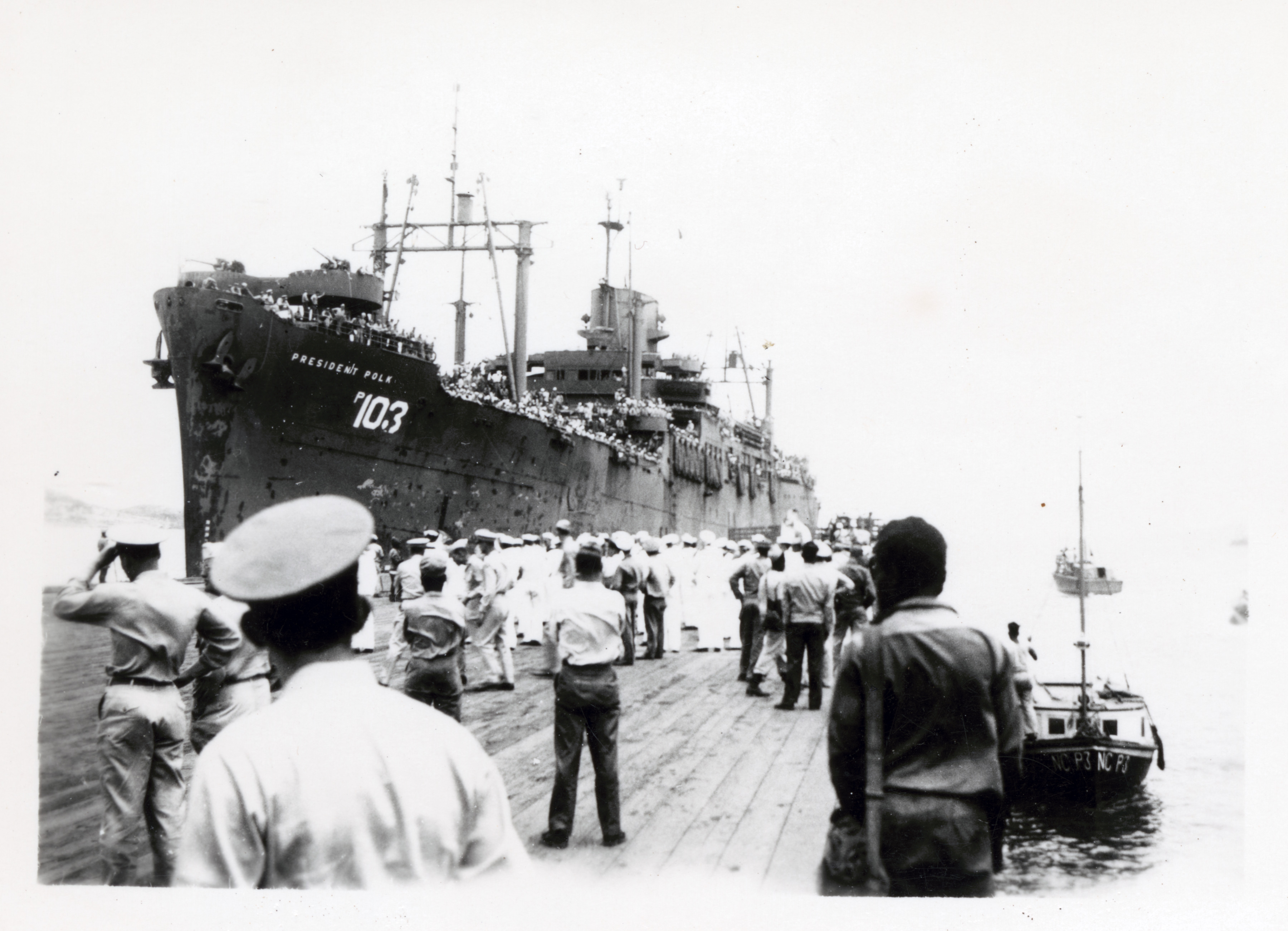 Gift of Bob Harris, from the Collection of The National World War II Museum
Description:
7.Photograph. U.S. attack transport vessel APA-103 at dock. "Our ship - for home." Pacific Islands. 1945
Image Information
Theater of Service:
Pacific Theater of Operations (PTO)
Topical Subjects:
Ships--American--South Pacific
Sailors--American--South Pacific
Harbors--South Pacific
Collection Level:
From the service of Army Nurse Barbara Forrester, a member of the United States Army Nurse Corps who served predominantly on New Caledonia.