US tanks in Italy on 15 January 1944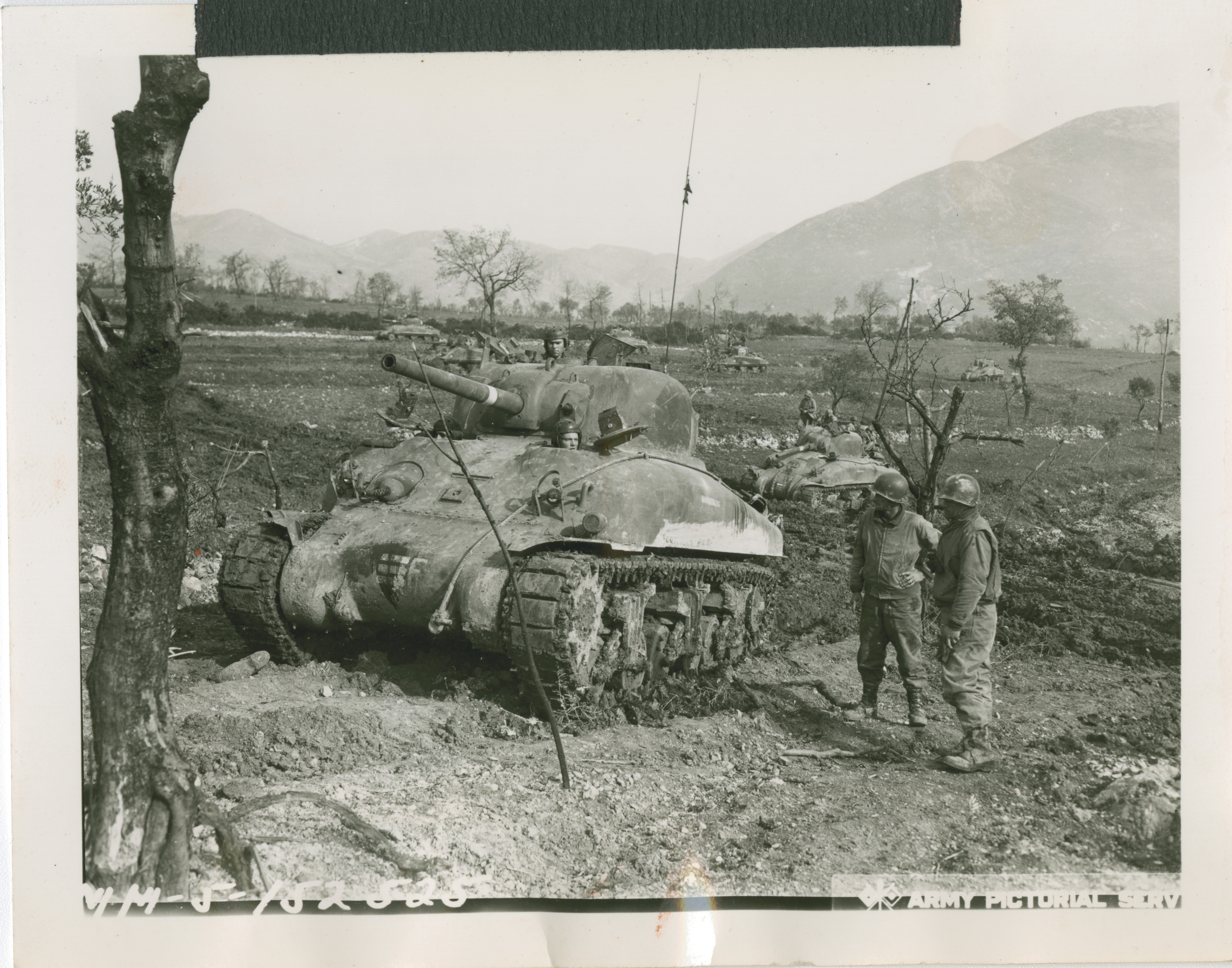 U.S. Army Signal Corps photograph, Gift of Regan Forrester, from the Collection of The National World War II Museum
Description:
6.Photograph. Sherman tank crews move through muddy Italian field. 'MM-5-152525'; 'Sig. [Signal] Corps Radio Photo-1-15-44. Italy! American M-4 tanks ready to move up. Capt. John Krebs, Odessa, Tex. [Texas], gives vital last minute instructions to members of his crew.' Italy. 15 January 1944
Image Information
Theater of Service:
Mediterranean Theater of Operations (MTO)
Topical Subjects:
Tanks (Military science)--American--Italy
Military officers--American--Italy
Soldiers--American--Italy
Military mobilizations--Italy
Collection Level:
From the service of Brigadier General Terence John Tully, a West Point graduate, Signal Officer during the African landings, Chief Signal Officer, Allied Force Headquarters Africa/Italy for all Mediterranean operations. Tully served with the Signal Corps in Italy and North Africa documenting the 5th Army specifically. Later he was Commander of Camp Crowder, Missouri.