A variety of Allied landing craft along a Normandy beachhead on 10 June 1944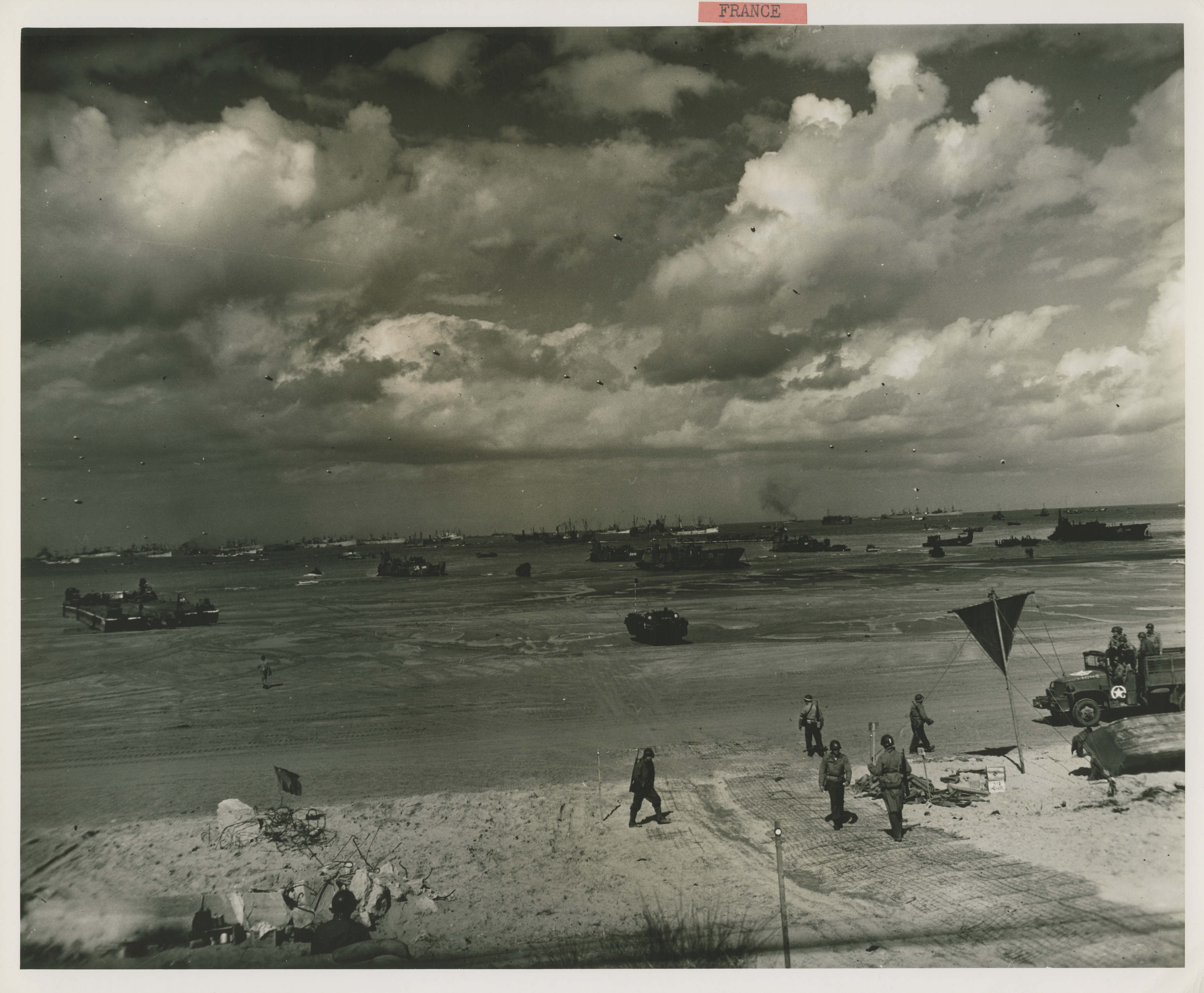 U.S. Navy Official photograph, Gift of Charles Ives, from the Collection of The National World War II Museum
Description:
485.Photograph. 'File No: 59432 June 15, 1944 Invasion 'supply line' Lies Offshore-- The beachhead gained, the job on the coast of France becomes one of keeping the troops supplied for their fight inland. Every conceivable type of landing craft from the Army's 'Duck' to the Navy's LST is mustered for the job. Along the horizon stretches a line of transports. This was the beachhead scene of June 10, 1944.' 10 June 1944
Image Information
Theater of Service:
European Theater of Operations (ETO)
Topical Subjects:
Barrage balloons--American
Trucks--American--France
Beaches--France
Coastlines--France
Soldiers--American--France
Signal flags
Collection Level:
The Charles Ives Collection consists of 719 photographs from the Pacific Theater of WWII. Many of the photographs were taken between 1944 and 1945. Mr. Ives inherited the photographs from a friend from Marblehead, Massachusetts who served as an aviator in the Army Air Corps and discharged as a Major in 1945.