A vast armada of amphibious craft stand off England during pre-invasion maneuvers in June 1944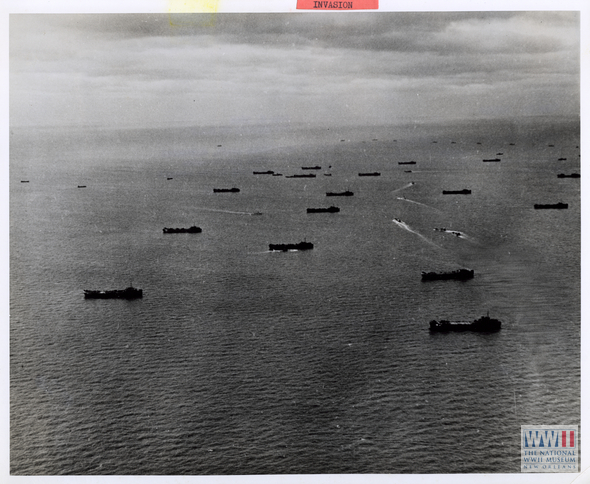 U.S. Navy Official photograph, Gift of Charles Ives, from the collection of The National World War II Museum
Description:
225. Photograph. Invasion. "File No.231219 June 6, 1944 Invasion fleets goes through paces--- A vast armada of amphibious craft, dominated by monster LSTs (Landing Ship Tank) stand off England during pre-invasion maneuvers readying U. S. forces for the roles they are now playing in the assault on Europe." June 1944
Image Information
Theater of Service:
European Theater of Operations
Topical Subjects:
Landing craft--American--England
Warships--American--England
Aerial views
Collection Level:
The Charles Ives Collection consists of 719 photographs from the Pacific Theater of WWII. Many of the photographs were taken between 1944 and 1945. Mr. Ives inherited the photographs from a friend from Marblehead, Massachusetts who served as an aviator in the Army Air Corps and discharged as a Major in 1945.