View of military facilities in New Caledonia in 1944-45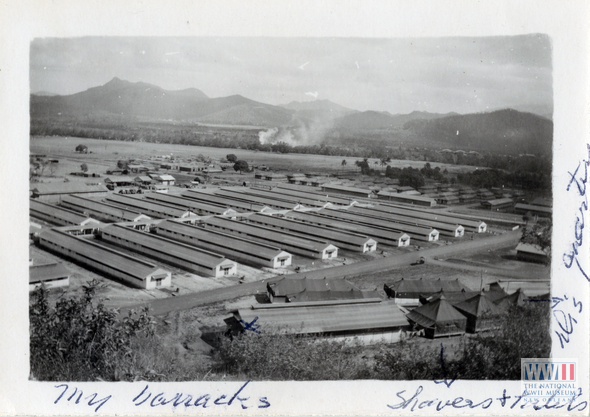 Gift of Bob Harris, from the collection of The National World War II Museum
Description:
9. Photograph. View looking down onto military base and hospital with directional marking for the nurses' barracks, toilets and the doctor's quarters. "My barracks; Shaves and toilets; Dr's quarters." "Our hospital wards. 22 covered walk between." New Caledonia. 1944-45
Image Information
Theater of Service:
Pacific Theater of Operations
Topical Subjects:
Military facilities--American--New Caledonia
Barracks--American--New Caledonia
Privies--New Caledonia
Collection Level:
From the service of Army Nurse Barbara Forrester, a member of the United States Army Nurse Corps who served predominantly on New Caledonia.