American soldier and women who was their neighbor in Belgium rest area, 1945.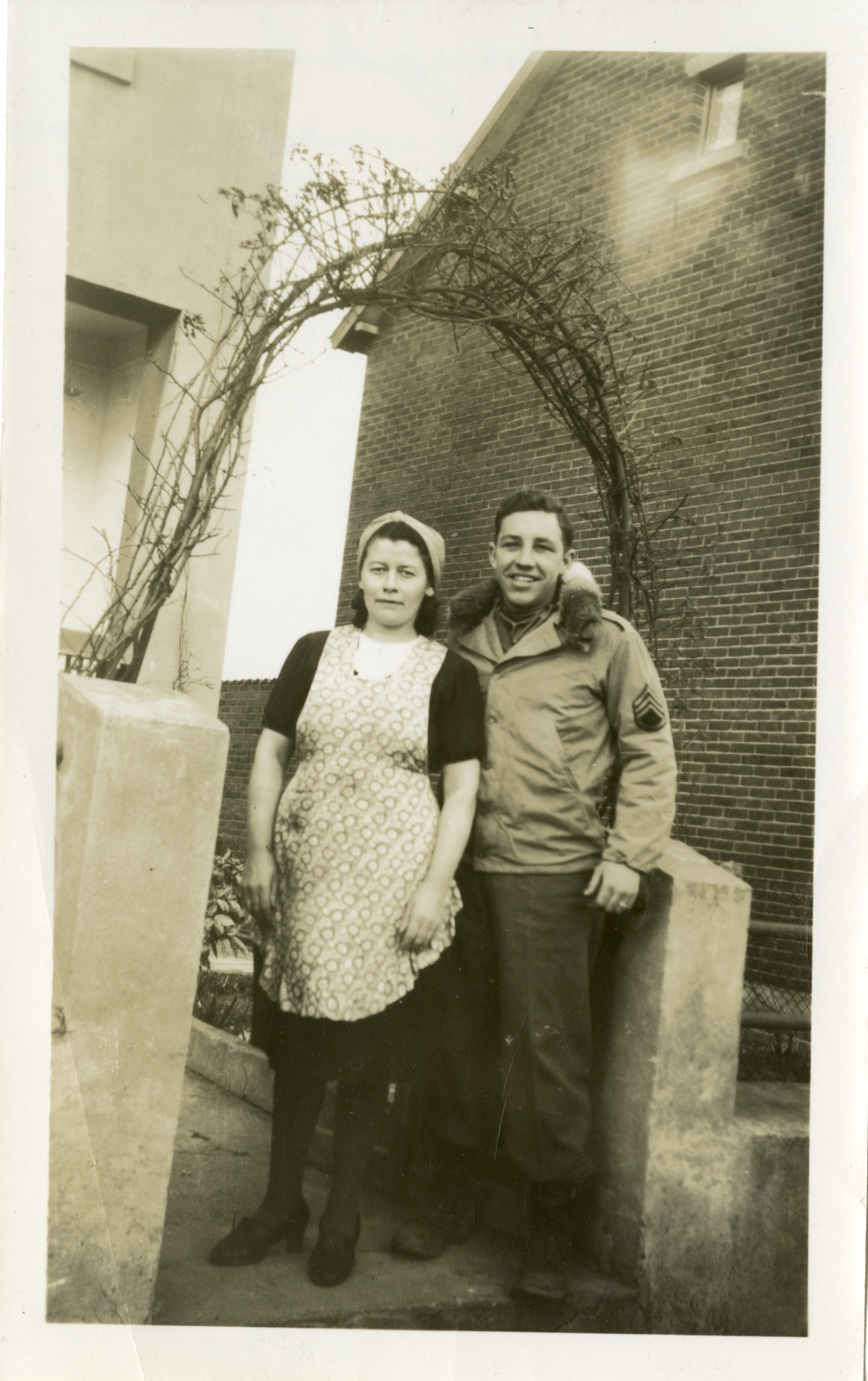 "Gift of John J. Janik Family"
Description:
American soldier and woman who was "our neighbor when we were in Belgium rest area" standing in doorway to home, April, 1945.
Image Information
Collection Level:
John Joseph Janik was a member of 203rd Antiaircraft Artillery Automatic Weapons Battalion (Self-Propelled) which was attached to the 7TH Armored Division in the European Theater. During his time in the service Janik reached the rank of Tech 4. He began his service on 6 February 1944 at Camp Kilmer, New Jersey and ended his tour at Horbach, Germany on 2 July 1945. Janik documented his time in Europe with over 250 photographs. The images depict allied and enemy soldiers (POWS), local townspeople, military equipment, and various city scenes during the war. The collection also includes a reference sheet created by Janik of the dates, places, and miles that the 203rd AAA (AW) Bn (SP) 7TH Armored Division traveled during his tour as well as a directory of the members of the 203rd AAA and a booklet of the 7th Armored Division.
Thesaurus for Graphic Materials:
Soldiers--American--Belgium
Women--Clothing & dress--Belgium