Donor Support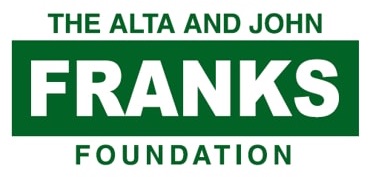 The Alta and John Franks Foundation
The Barksdale Family Fund

Collins C. Diboll Foundation
The Collins C. Diboll Private Foundation contributes to Louisiana nonprofits in the areas of higher education, human services, and youth. The Diboll name has become a fixture in the local culture. Diboll Circle, the Diboll Complex at Tulane University, and the Diboll Art Gallery at Loyola University are just a few examples of the Foundation's creative presence in New Orleans.
DSF Charitable Foundation

The Ella West Freeman Foundation
A.B. Freeman founded the Ella West Freeman Foundation in 1941. Mr. Freeman, a successful businessman residing in New Orleans, named the Foundation in honor of his wife, the former Ella West. Since its founding, the Foundation has provided the Greater New Orleans community with more than $20,000,000 of support for non-profits in the area.

Hearst Foundations

Institute of Museum and Library Services
The Institute of Museum and Library Services is the primary source of federal support for the nation's 123,000 libraries and 17,500 museums. Through grant making, policy development, and research, IMLS helps communities and individuals thrive through broad public access to knowledge, cultural heritage, and lifelong learning.

Iron Mountain
Iron Mountain Incorporated (NYSE: IRM) is a global provider of storage and information management services. The company's Living Legacy Initiative provides philanthropic support to organizations that are committed to the preservation of cultural and historical information, world artifacts and treasures.

Beyond preserving our cultural heritage, Iron Mountain, founded in 1951, stores and protects billions of information assets, including business documents, backup tapes, electronic files and medical data. Visit www.ironmountain.com for more information.
Michael Rose and Debbi Fields
Michael and Patricia O'Neill
The Priddy Family Foundation & Carol "Kikie" and Robert Priddy
Vice President and Mrs. Richard B. Cheney
Adept Word Management
Capturing Voices authentically, carefully, accurately . . . Intelligent Transcripts! We're @adeptwithwords, at adeptwordmanagement.com.