29th Infantry Division soldiers in Jlich, Germany in February 1945.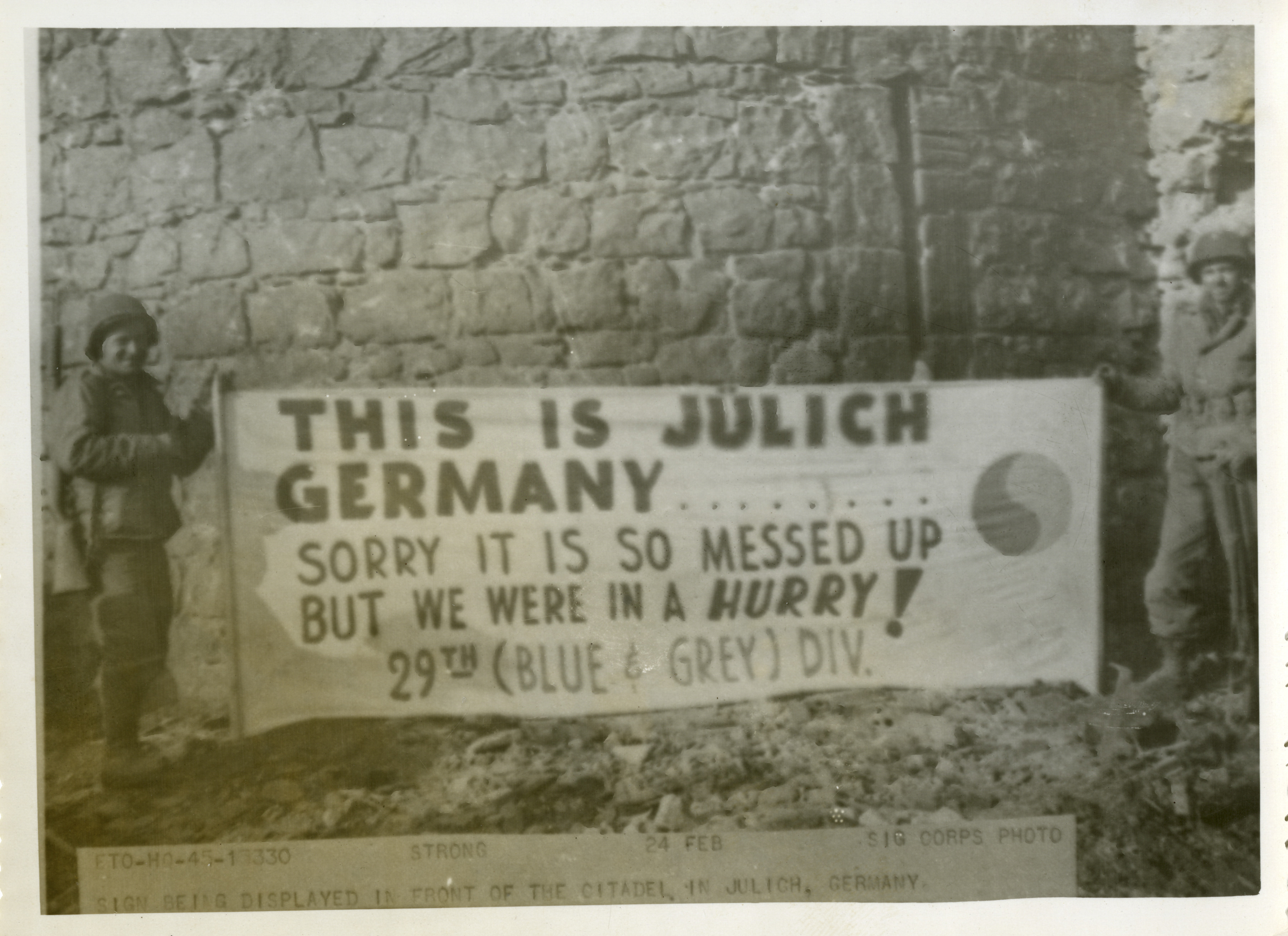 U.S. Army Signal Corp Photograph, Gift of Maude Hayman, from the collection of The National World War II Museum
Description:
American soldiers hold up a sign reading "This is Jlich Germany, sorry it is so messed up, but we were in a hurry! 29th (Blue & Grey) Div." "ETO-HQ-45-13330. Strong. 24 Feb. Signal corps photo. Sign being displayed in front of citadel, in Julich, Germany." Jlich, Germany. 24 February 1945.
Image Information
Collection Level:
Collection of European Theater U.S. Army Signal Corps photographs.
Thesaurus for Graphic Materials:
Soldiers--American--Germany
Signs (Notices)--Germany