Acrobatic performer in Cecina, Italy on 3 August 1944.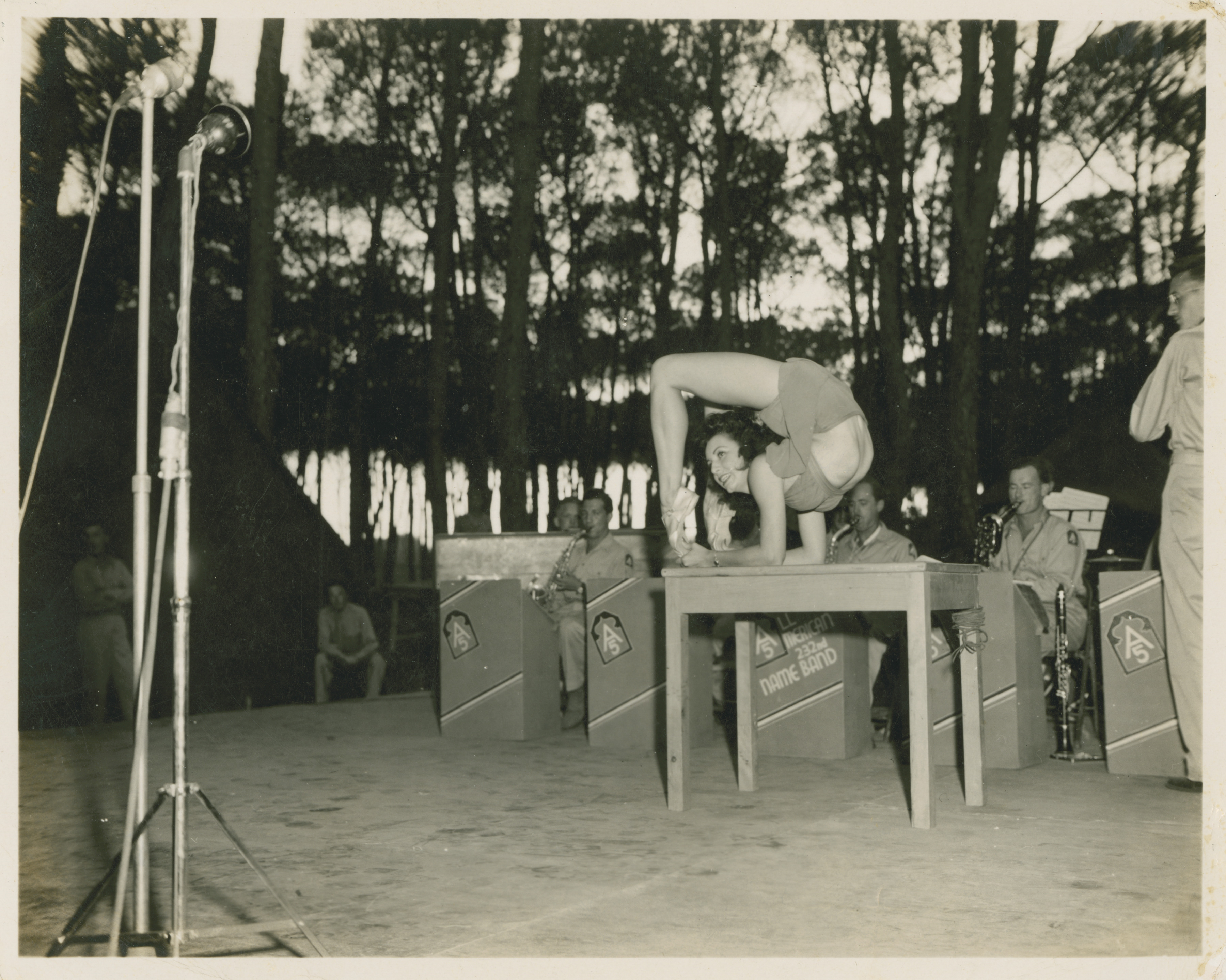 U.S. Army Signal Corp photograph, Gift in Memory of William F. Caddell, Sr., from the Collection of The National World War II Museum
Description:
200.Photograph. "3 Aug 44. Fifth Army Hqs, Cecina Area, Italy. Miss Betty Yeaton, Glendale, Cal. [California], a member of USO troupe which presented show for Fifth Army Hqs. personnel. Show which is touring among Fifth Army troops is MC'd by Jack Haley. Photo by Thomas. 3131 Signal Service Co. Fifth Army's 232nd Name Band playing on an outdoor stage as well." Cecina Area, Italy. 3 August 1944
Image Information
Collection Level:
Signal Corps photographs from the service of William F. Caddell, Sr. taken from the Fall of Rome through the end of the war.
Thesaurus for Graphic Materials:
Acrobatics--Italy
Military bands--American--Italy
Microphones--Italy