Aerial view of American entrenchments, Scauri, Italy, 1944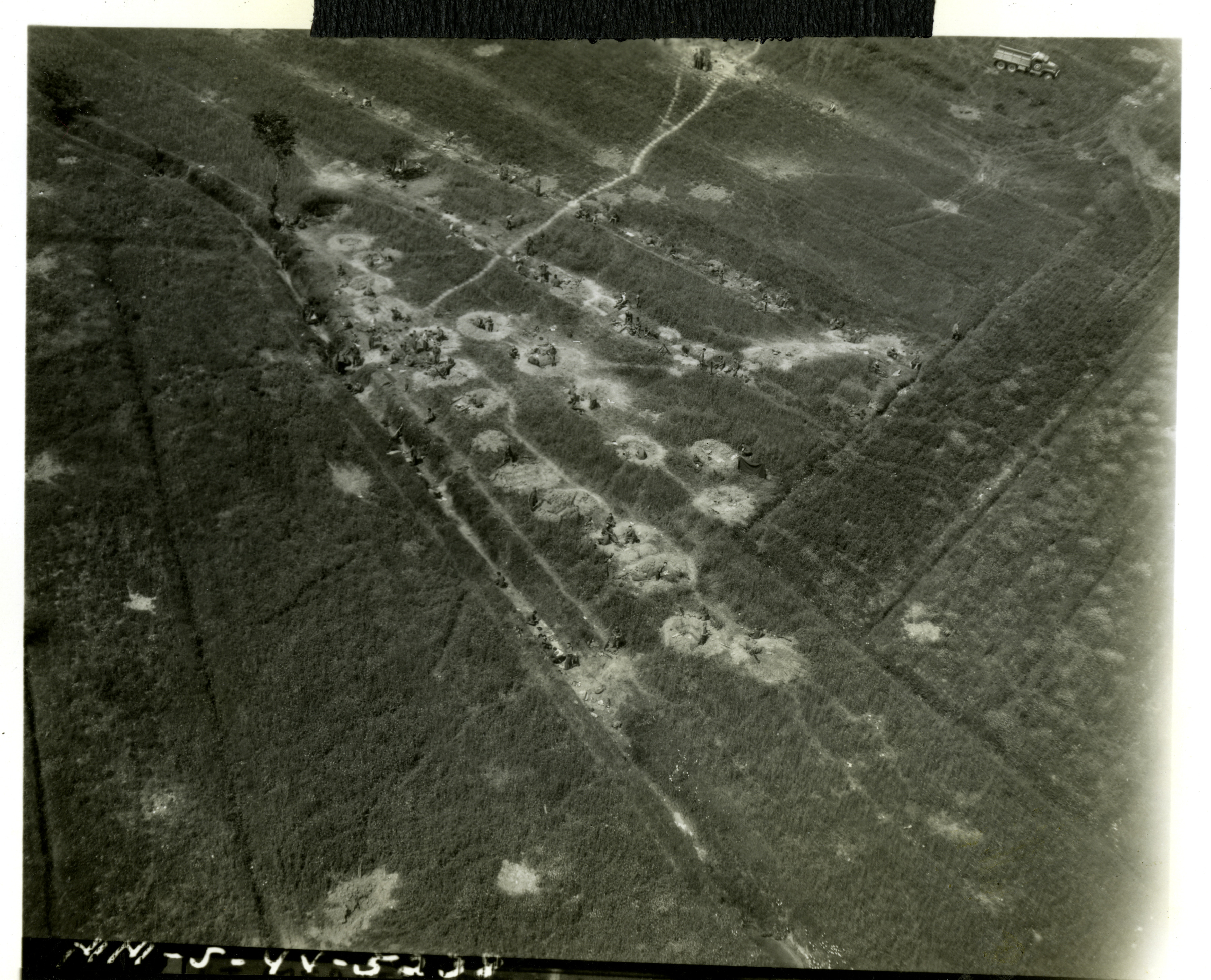 Description:
Photograph, aerial. View of American entrenchments and craters from dozens of dropped bombs. Official caption on front: "MM-5-44-5238." Official caption on reverse: "Signal Corps Photo 18 May 1944 (Italy) Where only death dares peer! Invading the grim privacy of the inhabitants of this newly gained Allied position in the Scauri Area, a low-flying Signal Corps cameraman recorded this unusual and intimate air view showing how American fighting men live (and sometimes die) in their front line 'homes.' Sig Corps Radio Telephoto from Italy." Scauri, Italy. 18 May 1944
Image Information
Collection Level:
From the service of Brigadier General Terence John Tully, a West Point graduate, Signal Officer during the African landings, Chief Signal Officer, Allied Force Headquarters Africa/Italy for all Mediterranean operations. Tully served with the Signal Corps in Italy and North Africa documenting the 5th Army specifically. Later he was Commander of Camp Crowder, Missouri.
Thesaurus for Graphic Materials:
Aerial views--Italy
Artillery (Weaponry)--American--Italy
Foxholes--Italy
Soldiers--American--Italy