Airmen guiding a Japanese bomberat Ie Shima Airfield, Japan, 1945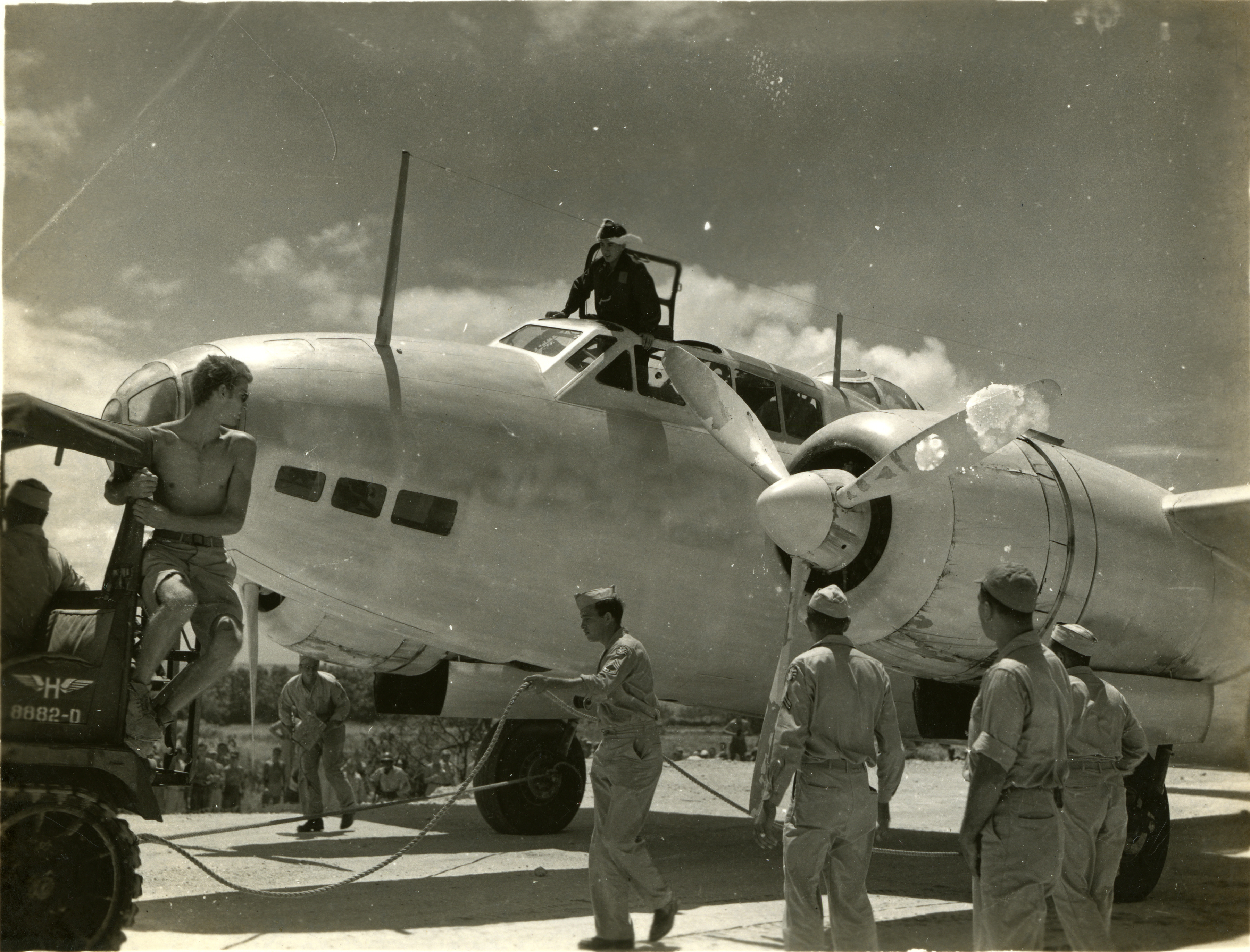 Gift of the Family of Louis N. Hodges Sr.
Description:
Photograph. American airmen tying a rope to a Japanese Mitsubishi G4M "Betty" bomber at Ie Shima Airfield while the Japanese pilot looks on from the cockpit. Ie Shima [Iejima], Japan. 19 August 1945
Image Information
Collection Level:
Items from the service of Louis Nevin Hodges Sr., who was a photographer in the United States Army Air Forces in the Pacific Theater of Operations. Hodges was born on 22 August 1917 in New Orleans, Louisiana, and enlisted in the USAAF in 1941. The bulk of his service was spent at the Army's Far East Photography Laboratory in Manila, Philippines. During Hodges' time in the service, he became a popular source of service photographs for his fellow soldiers. After his military service Hodges continued a career in photography working at the New Orleans Fair Grounds Race Course as a track photographer. He retired from the Fair Grounds in 1978 and was later admitted to the Fair Grounds Press Box Hall of Fame. Louis N. Hodges, Sr. passed away on 29 November 2005 in New Orleans. The collection contains a combination of almost 200 photographs and negatives that Hodges made during his service in the Philippines. The images depict various Philippine governmental buildings, churches, and cemeteries, as well as military and local scenes.
Thesaurus for Graphic Materials:
Mitsubishi G4M (Bomber)--Japan