Allied soldiers and vehicles debarking from LST-21, Normandy, 1944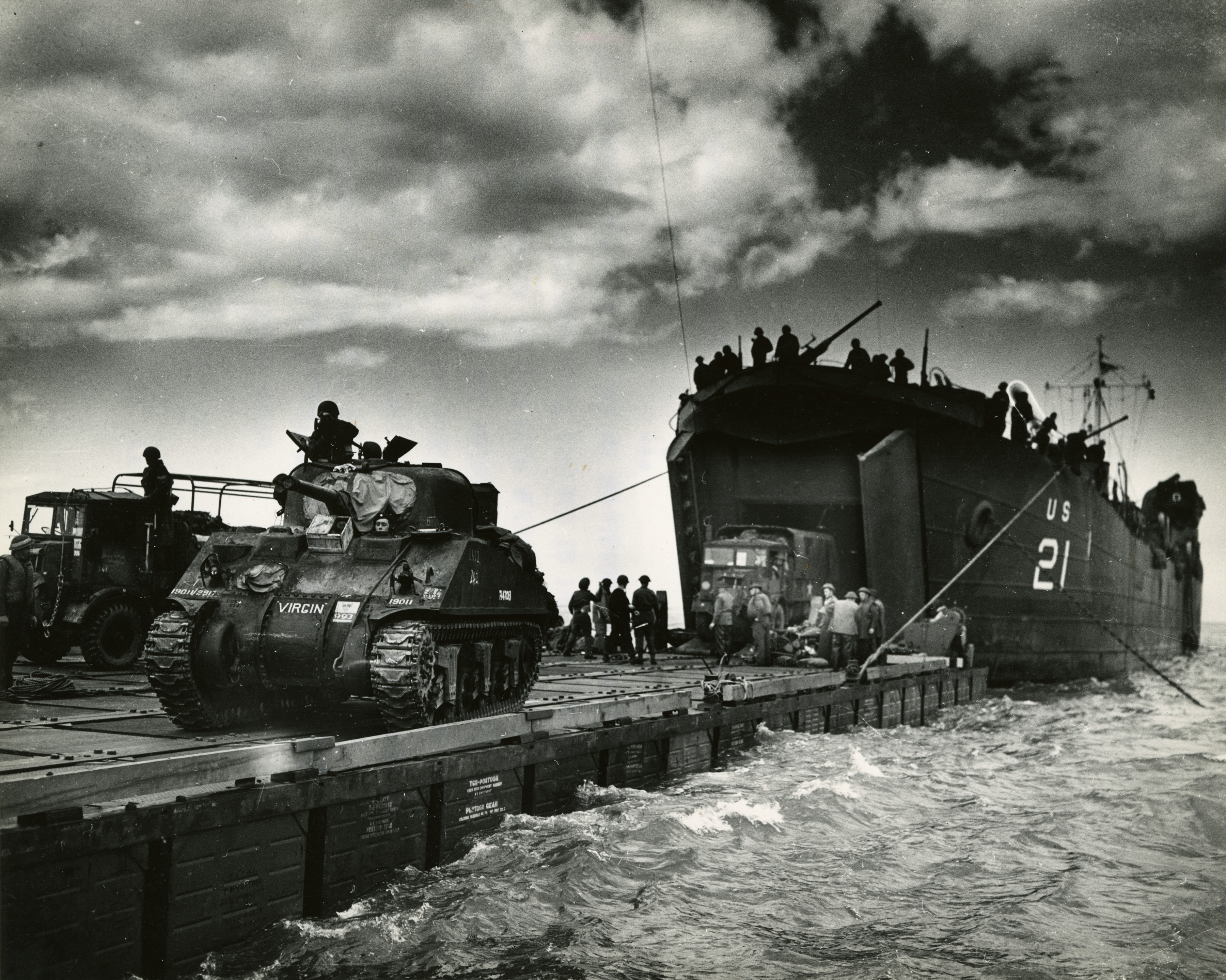 Official U.S. Coast Guard Photo, Gift of Jeffrey and Mary Cole.
Description:
Photograph. Allied soldiers and driving vehicles out of LST-21 and on to a pontoon bridge. Official caption on reverse: "2370 / From: Public Relations Division / U.S. Coast Guard / Washington, D.C. / Official U.S. Coast Guard Photo / Coast Guard LST 'Marries' Rhino in Channel / British motorized equipment rolls from the massive jaw of a Coast Guard LST (Landing Ship, Tanks) onto the flat deck of a low-riding 'rhino' in the English Channel during the early hours of the invasion of the French coast. Coast Guard gun crews on the deck of the LST keep alert watch for Nazi bombers. The term 'marriage' applies to the joining to two invasion craft at sea during amphibious operations. / In rewriting caption please mention 'Coast Guard.'" Normandy, France. 6 June 1944
Image Information
Collection Level:
This collection consists of 36 official United States Coast Guard photographs of the European and Mediterranean Theater of Operation. The bulk of the photographs depict scenes from the Normandy invasion.
Thesaurus for Graphic Materials:
Landing craft--American--France
Tanks (Military science)--British--France
Soldiers--British--France
Pontoon bridges--France
World War, 1939-1945--Campaigns--France--Normandy