American servicemen move through a crowded street during the liberation of Bologna, Italy on 21 April 1945.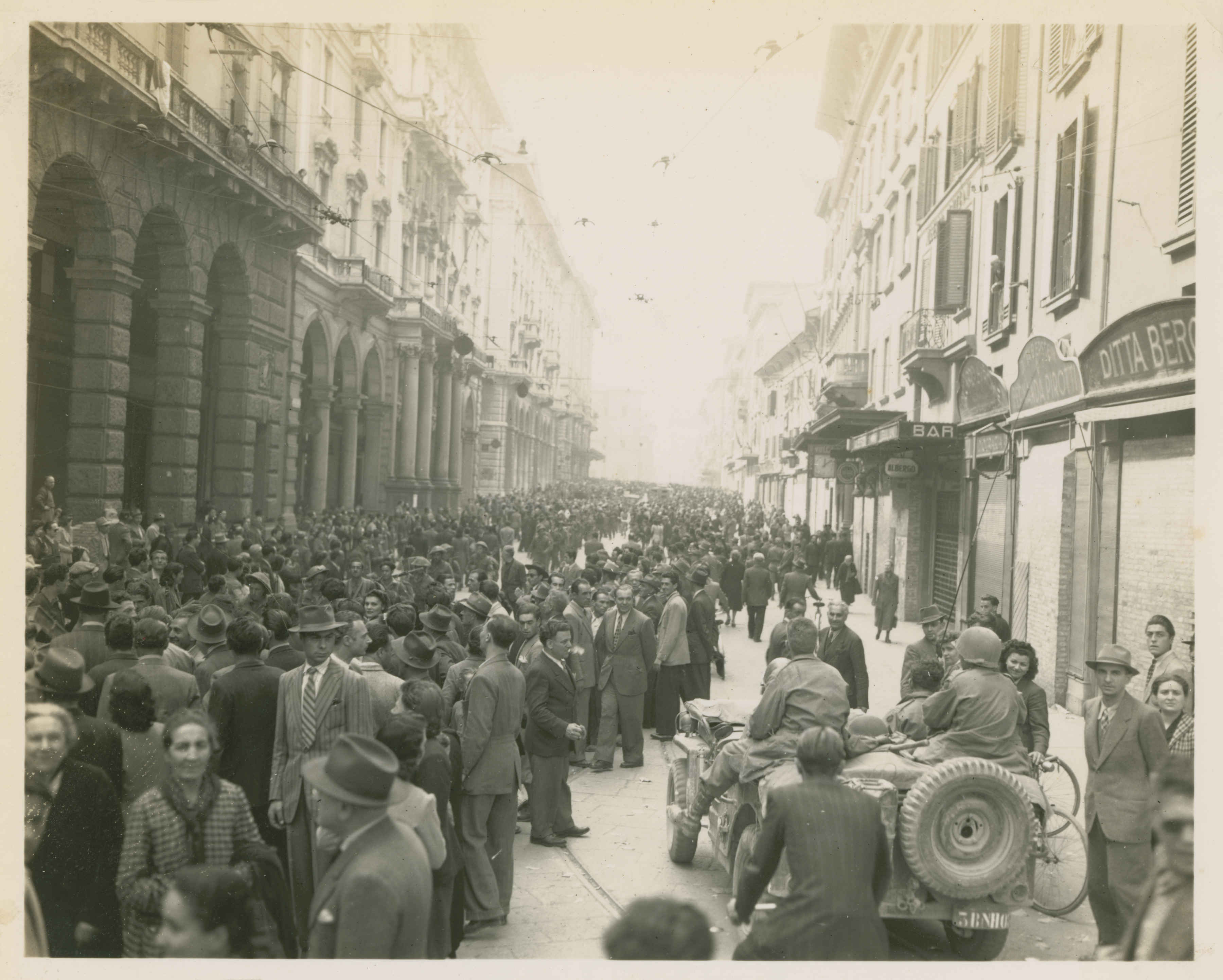 U.S. Army Signal Corp photograph, Gift in Memory of William F. Caddell, Sr., from the Collection of The National World War II Museum
Description:
54.Photograph. American servicemen in a jeep moving through a crowded Bologna street full of Italian civilians during liberation of the city. '21 April 45. 5/MM-45-7407. Fifth Army, Bologna Area, Italy. Italian civilians in Bologna with troops of the Allied forces moving through. Photo by Rusbar. 196th Signal Photo Co.' Bologna, Italy. 21 April 1945
Image Information
Collection Level:
Signal Corps photographs from the service of William F. Caddell, Sr. taken from the Fall of Rome through the end of the war.
Thesaurus for Graphic Materials:
Jeep automobiles--American--Italy
Crowds--Italy
Soldiers--American--Italy
Cities & towns--Italy