American soldiers wade from a landing craft towards Omaha Beach, D-Day, 6 June 1944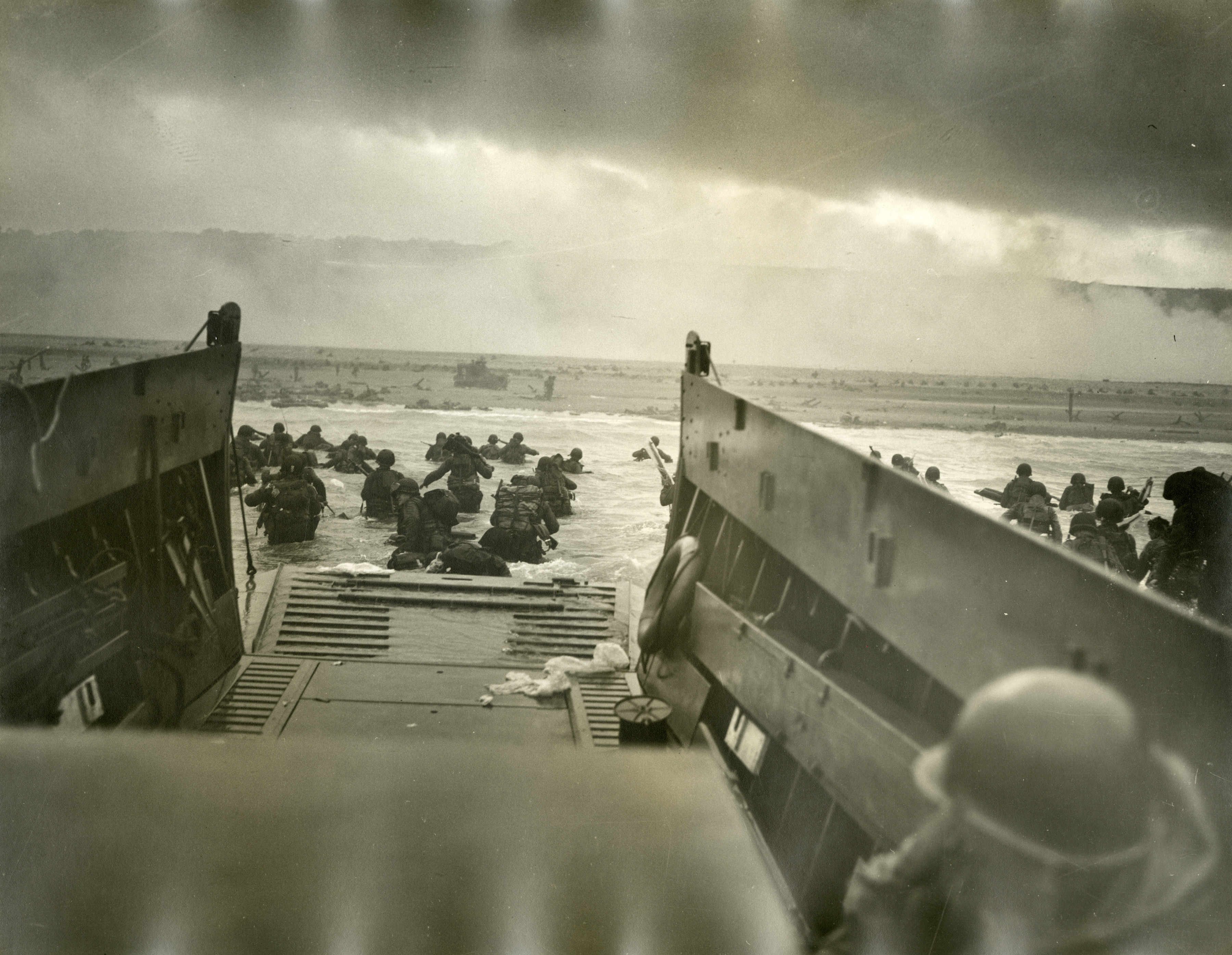 Official U.S. Coast Guard photograph, Gift of Stacy Hutchinson, from the Collections of the National WWII Museum
Description:
U.S. infantrymen wade ashore from a Coast Guard landing craft as part of "Operation Overlord"; view from inside of vehicle. Cover photo for July 1944 issue of "All Hands" magazine. Omaha Beach, Normandy, France, 6 June 1944.
Official National Archives caption and information: "Landing on the coast of France under heavy Nazi machine gun fire are these American soldiers, shown just as they left the ramp of a Coast Guard landing boat." CPhoM. Robert F. Sargent, June 6, 1944. 26-G-2343.
Image Information
Collection Level:
Collection of U.S. Official Coast Guard images.
Thesaurus for Graphic Materials:
Landing craft--American--France
Soldiers--American--France
Beaches--France