Anchored PT boat, New Guinea, 1944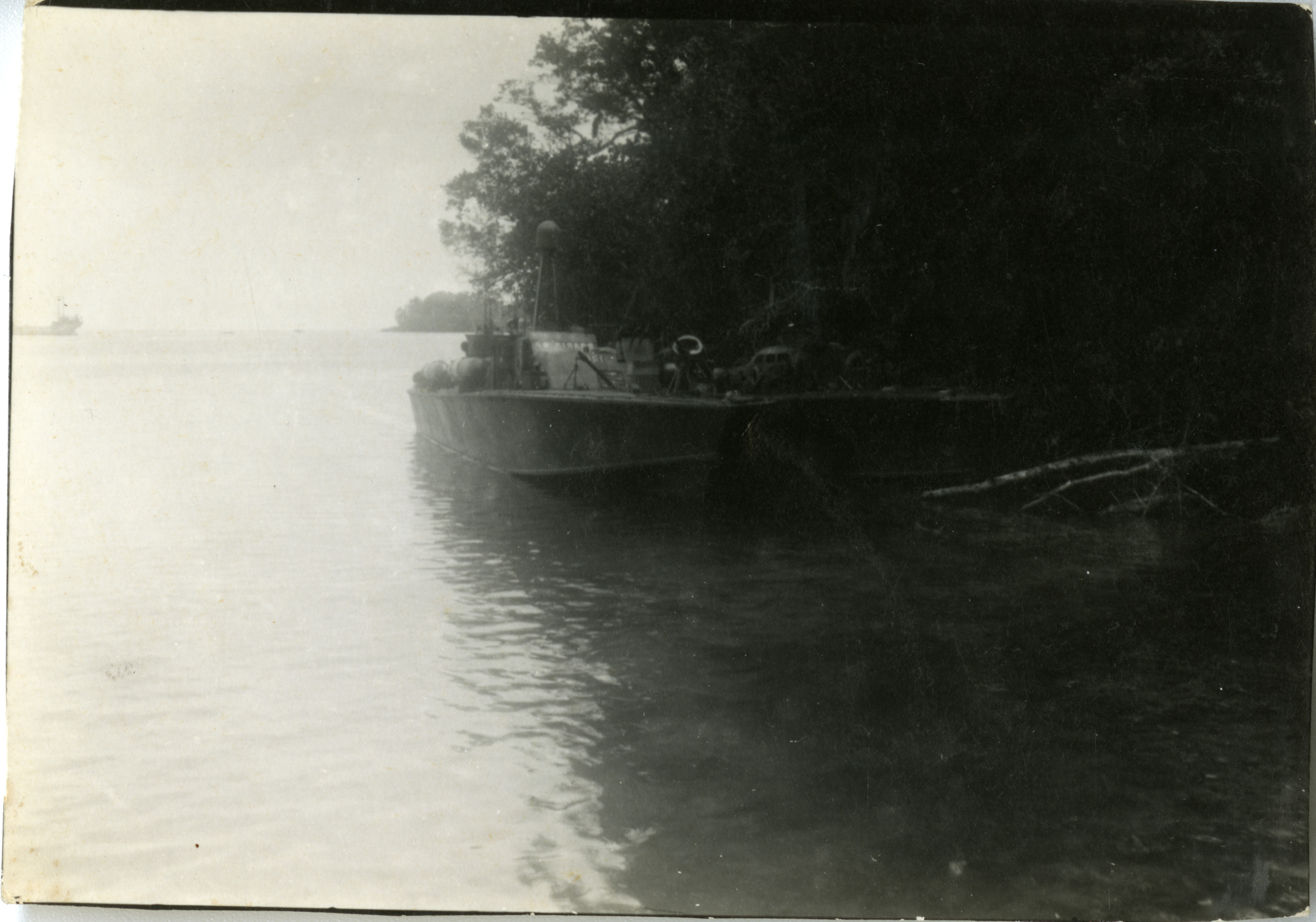 Description:
Photograph. PT boat anchored at an embankment. Dense tree growth on the nearby shore. Finschhafen, New Guinea. 1944
Image Information
Collection Level:
Items from the service of Pfc. Walter Charles Grether, who was born in Philadelphia, Pennsyvania on November 30, 1913. He enlisted in the Army in February of 1943 and served with the 308th Bombardment Squadron (Heavy), Army Air Force as an Engine Specialist. He left for the Pacific Theatre in September of 1943 and returned to the United States in November of 1945. He participated in the following campaigns: New Guinea, Bismarck Arch, South Philippines, and Luzon. Grether was Honorably Discharged on November 22, 1945. Collection includes around 150 photographs and a few documents.
Thesaurus for Graphic Materials: