Banyan tree. Philippine Islands. c. 1945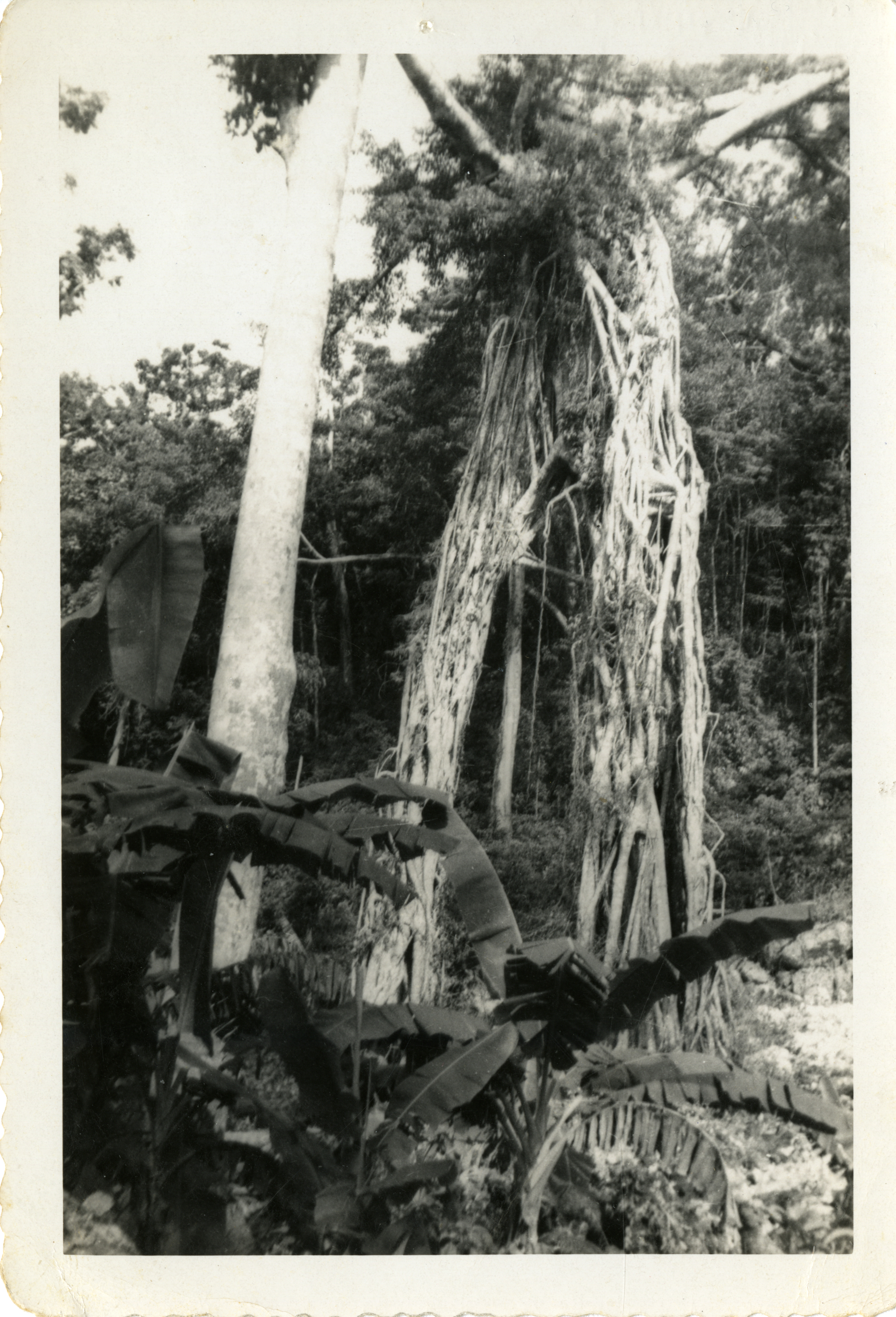 Description:
Photograph. Banyan tree. Philippine Islands. 1944-45
Image Information
Collection Level:
Items from the service of Lieutenant Commander William Ross Brown. Brown trained at Camp Peary in Williamsburg, Virginia from 1943-1944 with the 64th Naval Construction Battalion before being shipped to the Pacific Theatre. Brown spent most of his time overseas in the Philippines, though he did visit Okinawa. Collection includes over 100 photographs, personal and military correspondence, newsletters, and insignia.