BM Wiley Lowery restraining a Japanese serviceman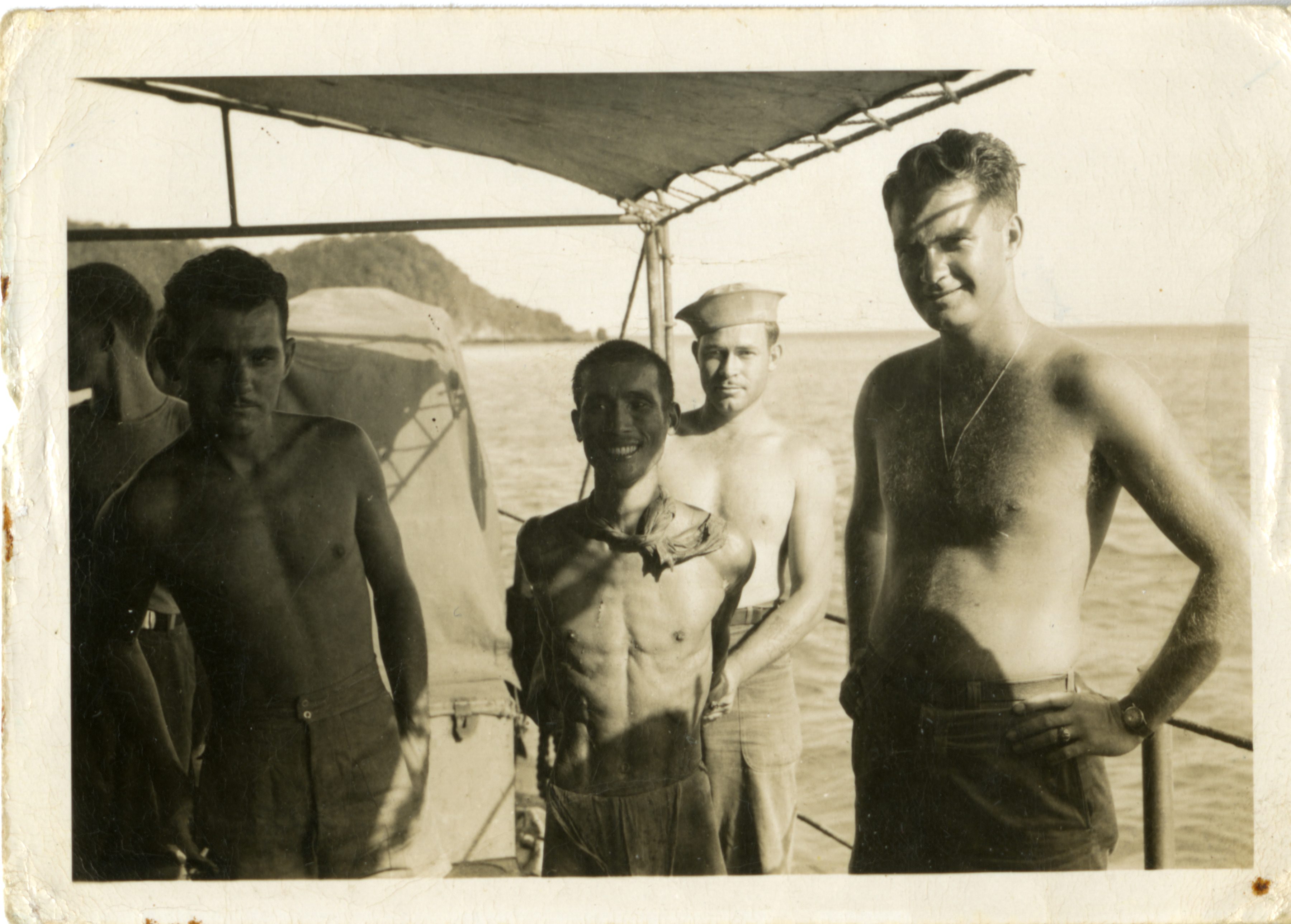 Description:
Photograph. Boatswain's Mate Second Class Wiley Lowery restrains a smiling Japanese serviceman by his arms while aboard an American ship; four other sailors are standing around them. Presumably near the Palau Islands. No date
Image Information
Collection Level:
Items from the service of Boatswain's Mate First Class Wiley Edward Lowery, who served aboard the LCI(G)-727 in the Pacific Theater of Operations. Wiley Edward Lowery was born on 13 May 1917 in Jones County, Mississippi, and entered the United States Navy in 1942. He trained in California and was then assigned to the USS Manila Bay (CVE-61) in 1943. The USS Manila Bay was sent to Pearl Harbor, Hawaii, where Lowery was reassigned to the LCI(G)-727 on 15 February 1944. He spent the rest of his service stationed at Angaur Island, Palau, and Okinawa, Japan. He remained in the Pacific until late 1945. Lowery returned to Mississippi and died on 3 September 1996. Items from the collection include military ribbons, personal correspondence, and photographs taken during Lowery's service abroad as well as a few of his prewar life.