A Bofors 40 mm antiaircraft in action aboard an American ship.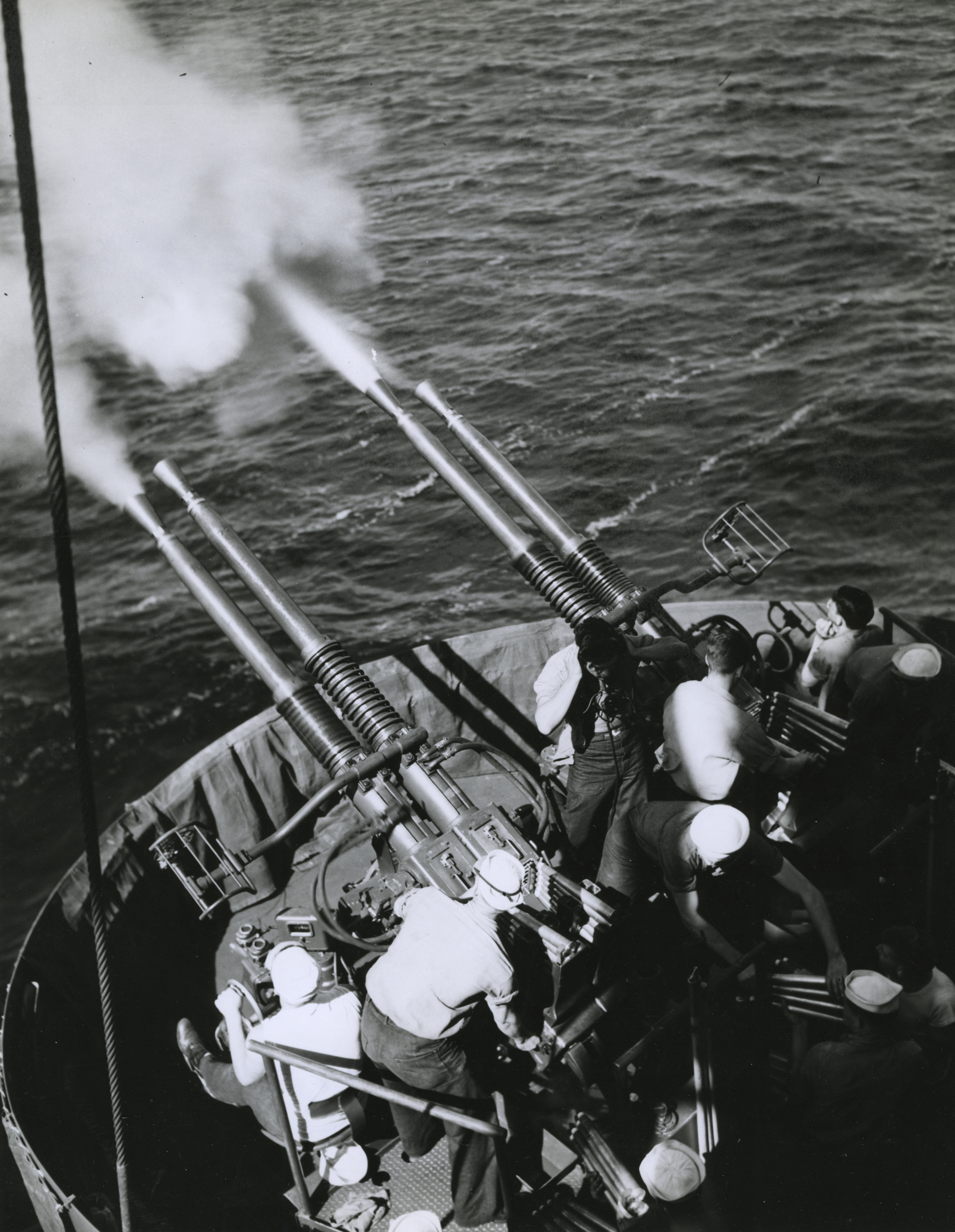 Official U.S. Navy Photograph, Gift of Mary Noble, from The collection of the National WWII Museum
Description:
"2098 - 2 photos - 2098. U.S. Navy Motion Picture Exchange and U.S. Naval Training School (sound motion picture technicians), U.S. Navy Yard, New York, N.Y. 320. A forty millimeter in action. Note the talker - nested between these hell raisers - he must get information accurately for gun crew from the control tower. - Official U.S. Navy Photograph." Circa 1943
Image Information
Collection Level:
Official U.S. Navy Photographs collected by navy veteran John R. Noble, who served in the Pacific on the USS Castor and the USS Fletcher during World War II.
Thesaurus for Graphic Materials:
Battleships--American--New York
Antiaircraft guns--American--New York
Military training--New York