Boxing ring inside a gymnasium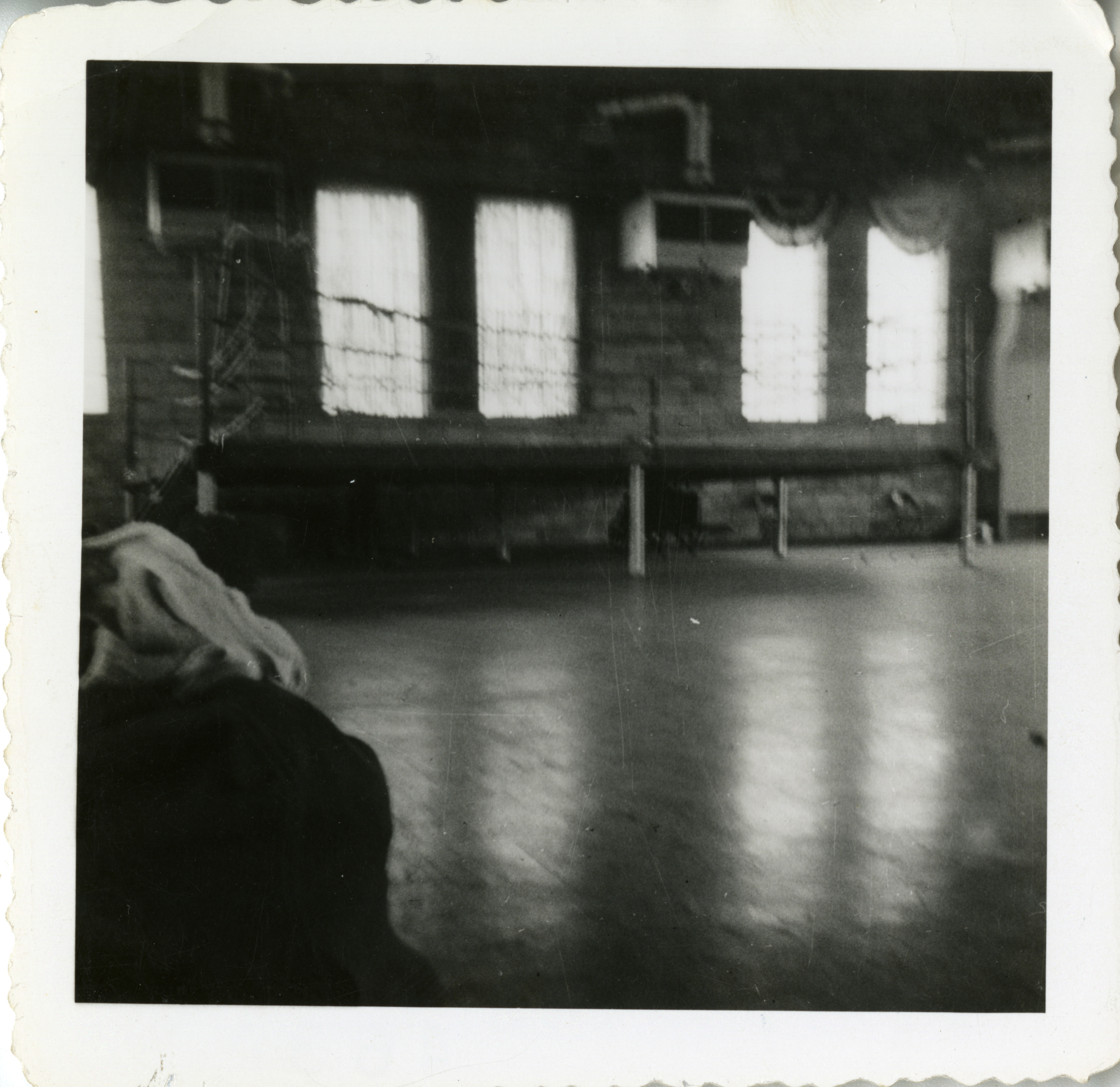 Gift in Memory of John Diehl Jr.
Description:
Photograph. Boxing ring inside a gymnasium being used as a barrack. Presumably Hannibal, Missouri. No date
Image Information
Collection Level:
Items from the service of Private First Class John Diehl, who served in the 5th Infantry Division in the European Theater of Operations. John Henry Diehl Jr. was born on 2 May 1913 in Athens, Illinois. On 11 April 1941, Diehl enlisted in the United States Army and was sent to Fort Custer, Michigan for training. He spent a brief period of time stationed in Hannibal, Missouri, before being shipped off with the 5th Infantry Division to Iceland. Diehl was stationed in Iceland from April 1942 to August 1943 and was then sent to England to prepare for the Normandy invasion. The 5th ID was stationed in South West England and Northern Ireland until July 1944. One month after D-Day, the 5th ID landed in Normandy and remained in France until December. Once the unit crossed the German border, it participated in the Battle of the Bulge and Allied Invasion of Germany. In May 1945, the 5th Infantry Division entered Czechoslovakia, just days before victory was declared in Europe. Diehl returned to the United States shortly after and was honorably discharged on 26 September 1945. He remained in Illinois until his death on 31 January 1978. The collection includes a patch, receipts, military cards, unit history booklets, a certificate, and photographs.
Thesaurus for Graphic Materials: