Bridge in ruins in Vado, Italy on 20 April 1945.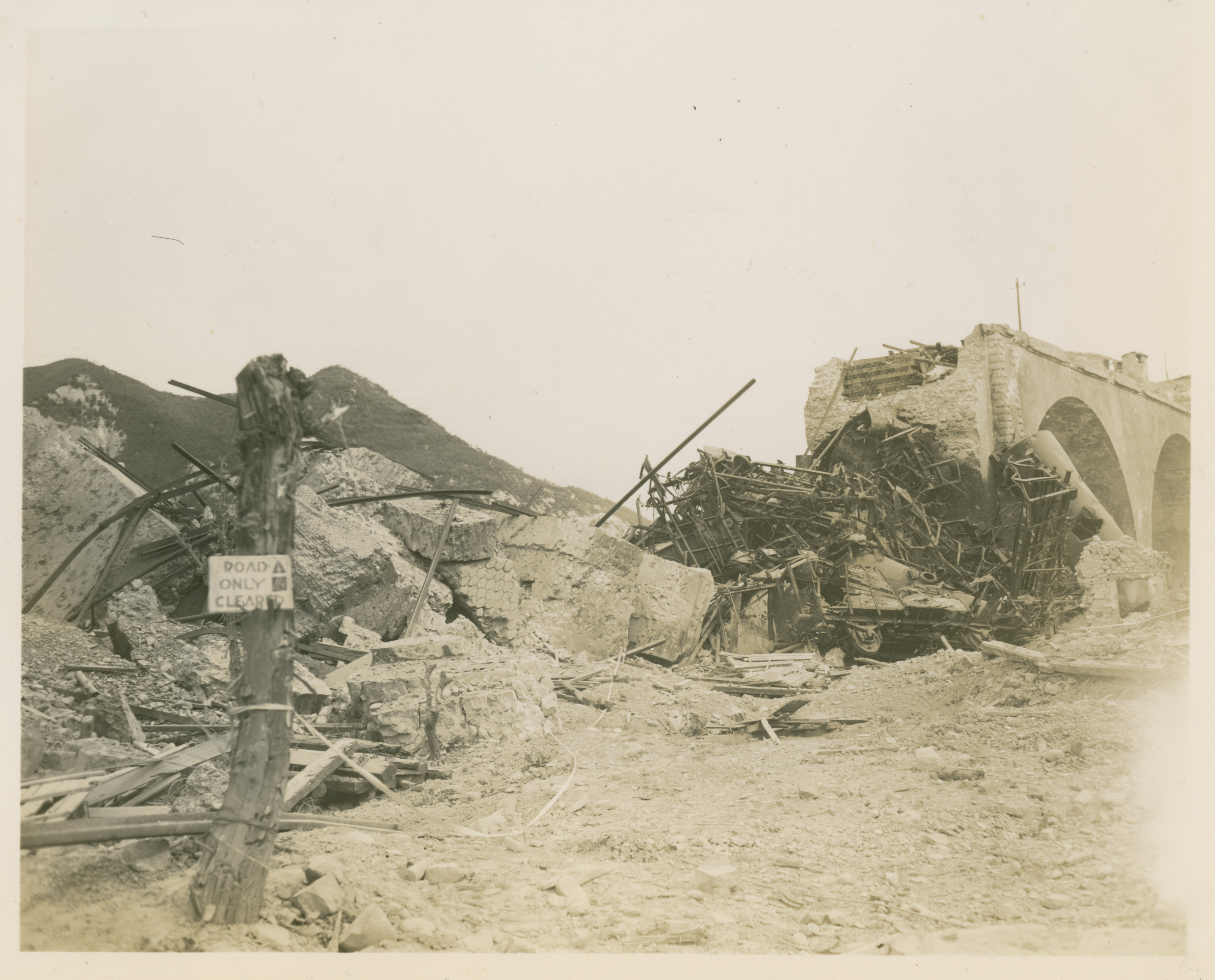 U.S. Army Signal Corp photograph, Gift in Memory of William F. Caddell, Sr., from the Collection of The National World War II Museum
Description:
59.Photograph. Bridge in ruins; small sign in foreground reads 'Road only cleared'. '20 April 45. 5/MM-45-7302. Fifth Army, Vado area, Italy. A wrecked bridge with ammunition and troop train at Vado enroute to Bologna. Photo by Phillips. 196th Signal Photo Co.' Vado, Italy. 20 April 1945
Image Information
Collection Level:
Signal Corps photographs from the service of William F. Caddell, Sr. taken from the Fall of Rome through the end of the war.
Thesaurus for Graphic Materials:
War damage--Italy
Bridges--Italy
Signs (Notices)--Italy
Railroad cars--Italy