British 40mm anti-aircraft gun protects US engineers at work building a bridge in Italy on 21 November 1944.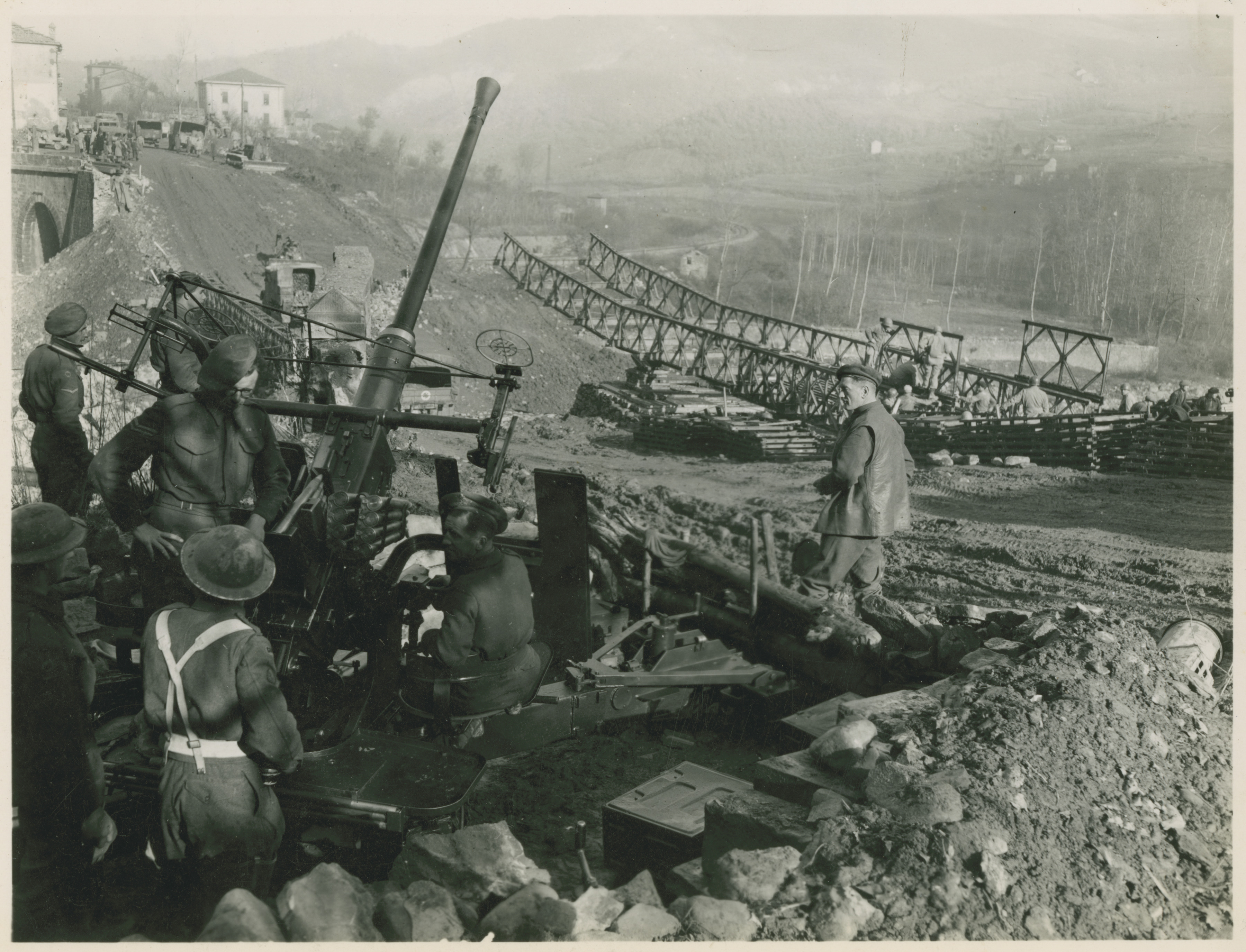 U.S. Army Signal Corp photograph, Gift in Memory of William F. Caddell, Sr., from the Collection of The National World War II Museum
Description:
131.Photograph. '21 Nov 44. 5/MM-44-30714. Fifth Army, Pointe Di Venturina, Italy. British 40mm A.A. gun of the 166th Bat, 56th Light AA Regt, Fifth Army protecting bad dip in highway 64 where US Engineers, 'A' Co, 1st Battalion, 175th Engineers Regiment are building a Bailey Bridge to supplement the one already in use. Photo by Hartman. 3131 Signal Service Co.' 21 November 1944
Image Information
Collection Level:
Signal Corps photographs from the service of William F. Caddell, Sr. taken from the Fall of Rome through the end of the war.
Thesaurus for Graphic Materials:
Antiaircraft guns--British--Italy
Bridge construction--Italy
Engineers--Italy
Soldiers--American--Italy
Soldiers--British--Italy