Civilians leaving a mess hall at TPS, Fort Benning, Georgia, 1944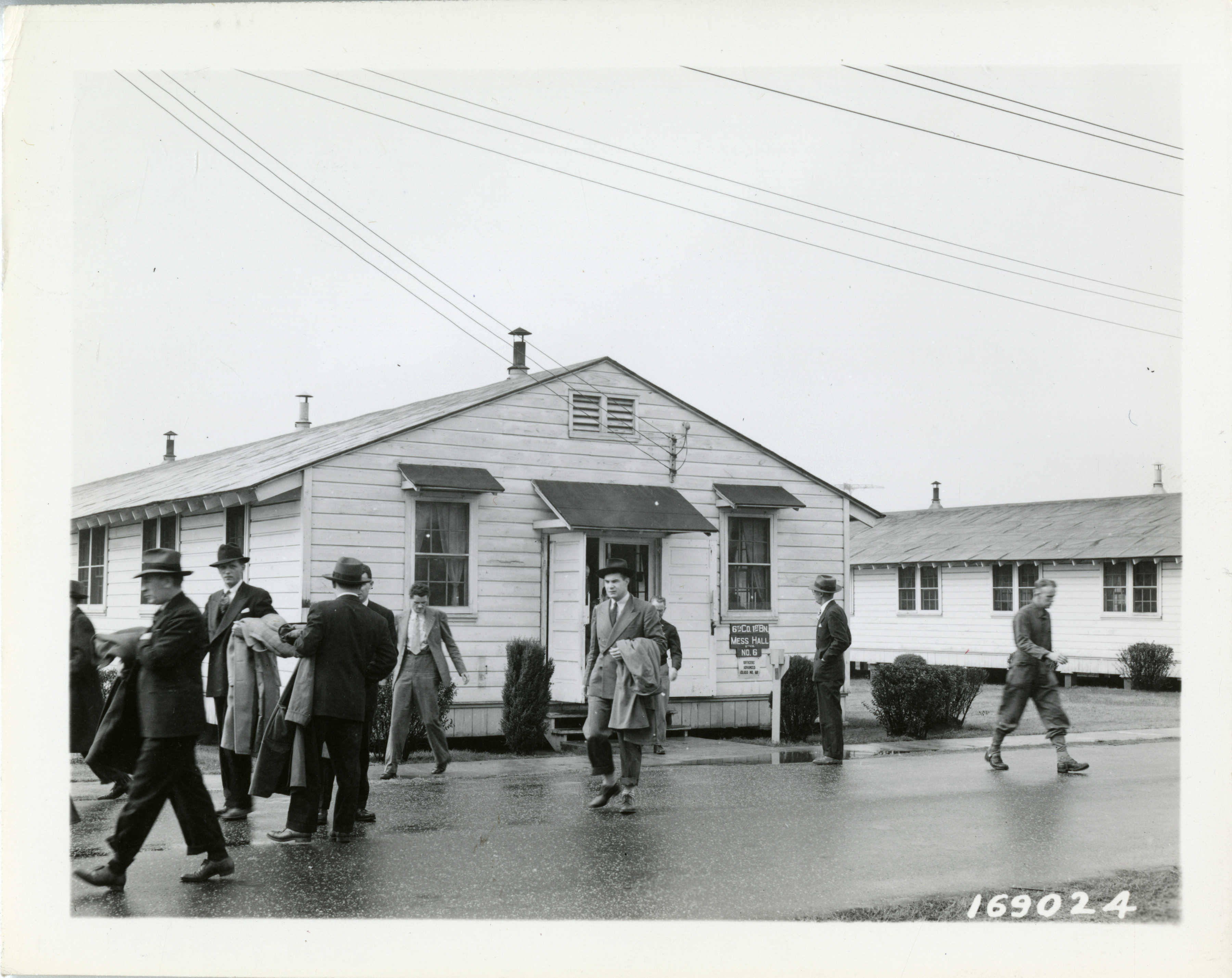 Description:
Photograph. Civilians leaving the mess hall for the 6th Company, 1st Battalion and is labeled as "Mess Hall No. 6." The photo serial number on the front is "169024." TPS Fort Benning, Georgia. After June 1944
Image Information
Collection Level:
Items from the service of Captain Morton H. Bernstein. Bernstein worked in the Army Air Forces, Material Command, Eastern Procurement District in New York. His primary task was to source and acquire material, primarily silk, for parachutes that were used by USAAF air crews and US Army paratroopers. This collection consists of sixty-six photographs of a site visit to Fort Benning, Georgia, showing paratrooper training, jumps, and civilian professionals inspecting parachute material.
Thesaurus for Graphic Materials:
Soldiers--American--United States
Mess halls--United States
Parachutes--American--United States
Rifles--American--United States