A damaged P-38 Lightning in New Guinea on 29 March 1943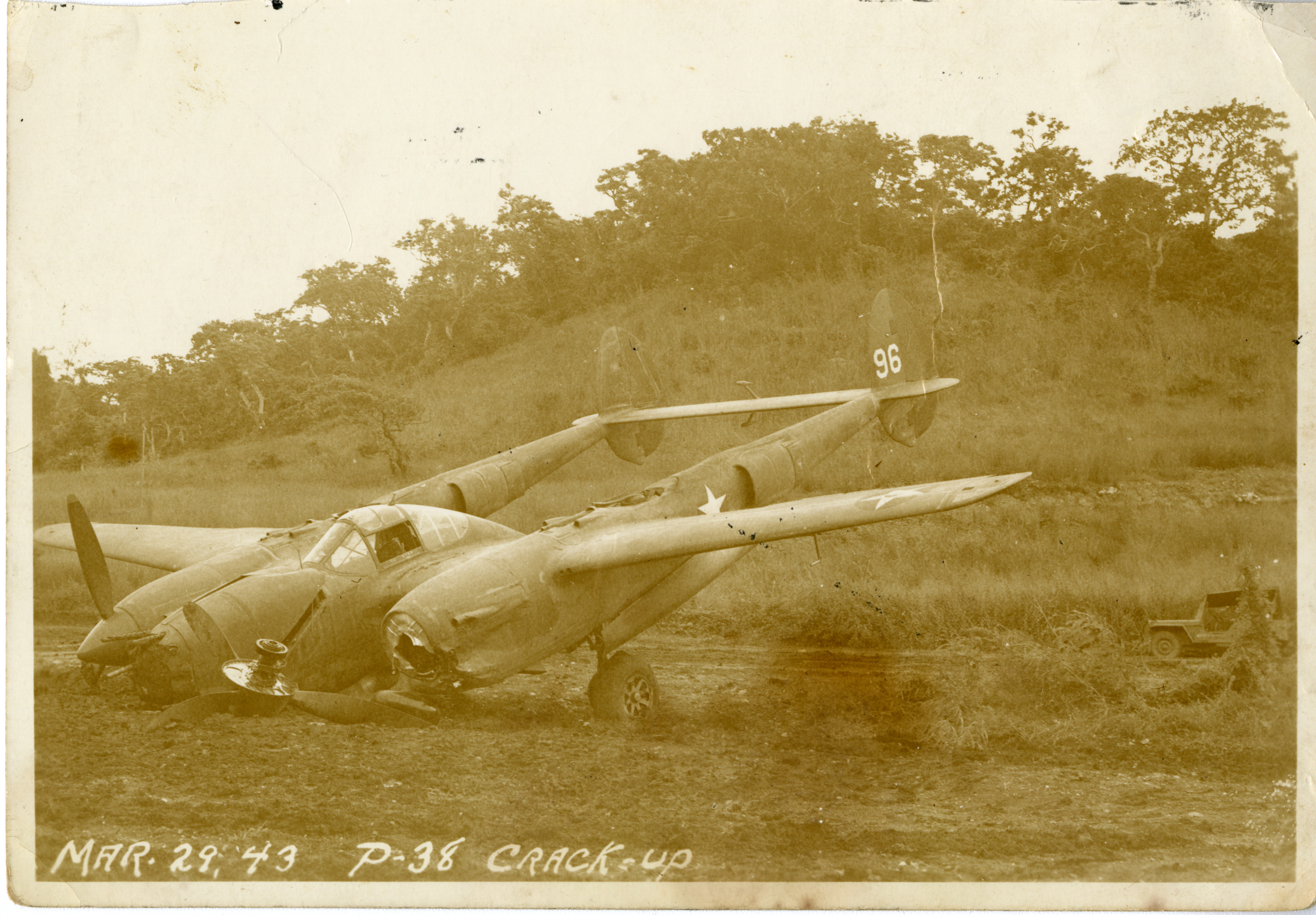 Description:
Photograph. A damaged P-38 Lightning in New Guinea. "P-38 shot down in New Guinea 1944. This ship belongs to Major Richard Bong national ace he shot down 26 Japanese planes before he was shot down but he survived this crash and went on o shoot down 40 Jap planes." "Mar. 29, 43 P-38 Crack-up." 29 March 1943
Image Information
Collection Level:
Benjamin Elmore Howze was born in Blodgett, Mississippi on 28 September 1923 and enlisted in the Army Air Corps at Barksdale Field, Louisiana on 18 October 1939. He served as an airplane armorer with the 13th Bombardment Squadron, 5th Air Force (Grim Reapers). Howze served in the Pacific Theater in the East Indies Campaign, Papua, New Guinea, Northern Solomons, Bismark, and Archipelago Campaigns. Howze received the Good Conduct Medal, Distiguished Service Badge, and the American Defense Service Medal. When he was honorably discharged at Shelby, Mississippi on 18 May 1945 he had attatined the rank of staff sergeant. After the war he married Imogene Graham and moved to Mobile, Alabama. Mr Howze passed away in 2009. The collection consists of almost 100 photographs from Howze's service in the Pacific, primarily from New Guinea.
Thesaurus for Graphic Materials:
Fighter planes--American--New Guinea
War damage--New Guinea
Military air pilots--American--New Guinea