Deceased Japanese soldiers in a ditch in the Philippines, 1944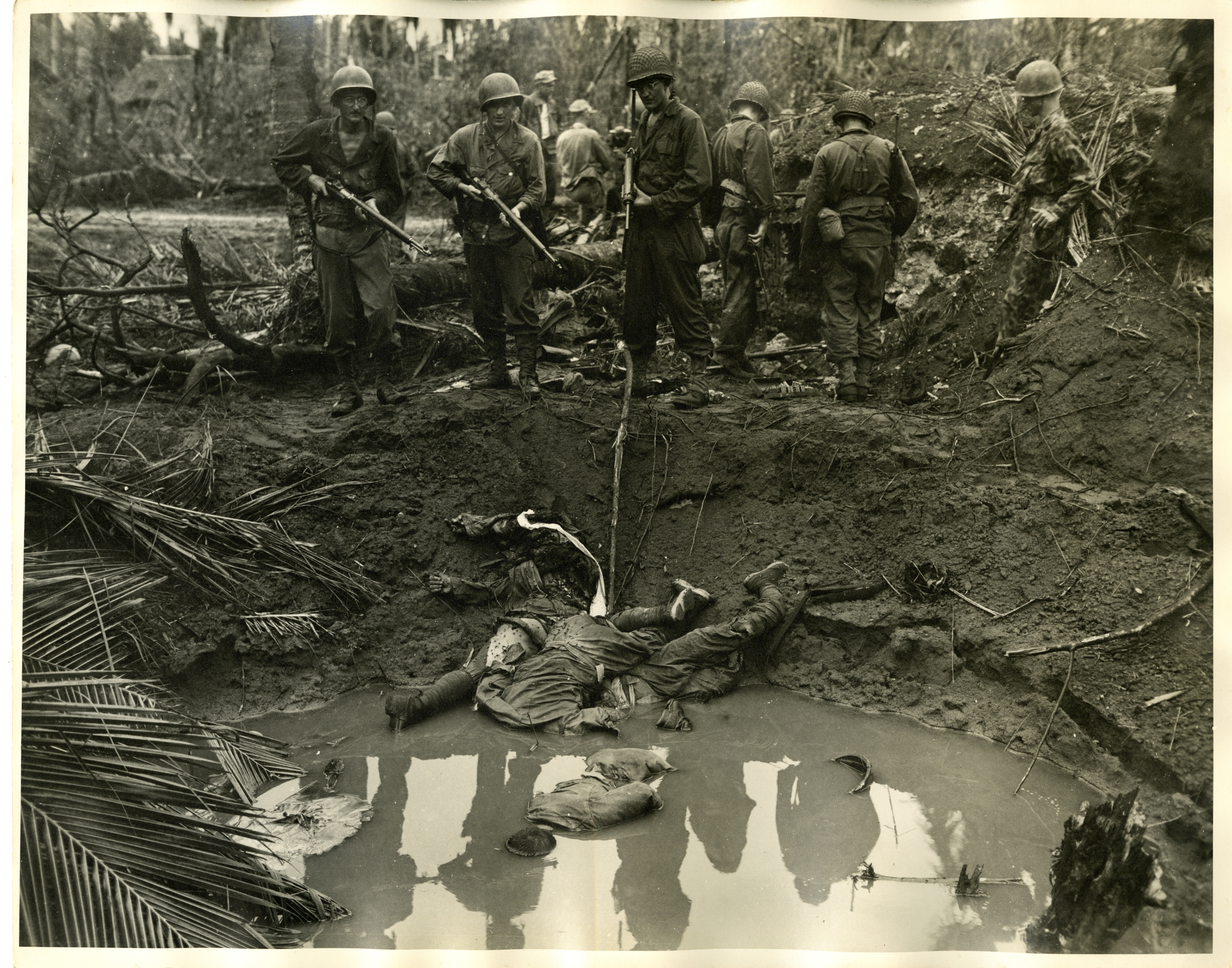 Official U.S. Coast Guard photograph, Gift of Stacy Hutchinson, from the Collections of the National WWII Museum
Description:
Deceased Japanese soldiers lie in a water filled bomb crater with American soldiers nearby, some of whom are holding rifles. Leyte, Philippines. 1 January 1944.
Official caption: "Three Jap snipers elected to shoot it out during the battle for Leyte Island. Yankee bullets drilled the Nips and dropped them in a the muddy water of a bomb crater, where they sought shelter in a running rifle fight." NARA FILE #: 026-G-3558
Image Information
Collection Level:
Collection of U.S. Official Coast Guard images.
Thesaurus for Graphic Materials:
Soldiers--Japanese--Philippines
Dead persons--Philippines
Soldiers--American--Philippines
Rifles--American--Philippines