An Engineer group snow plough clears snow from an important supply route in Italy on 7 January 1945.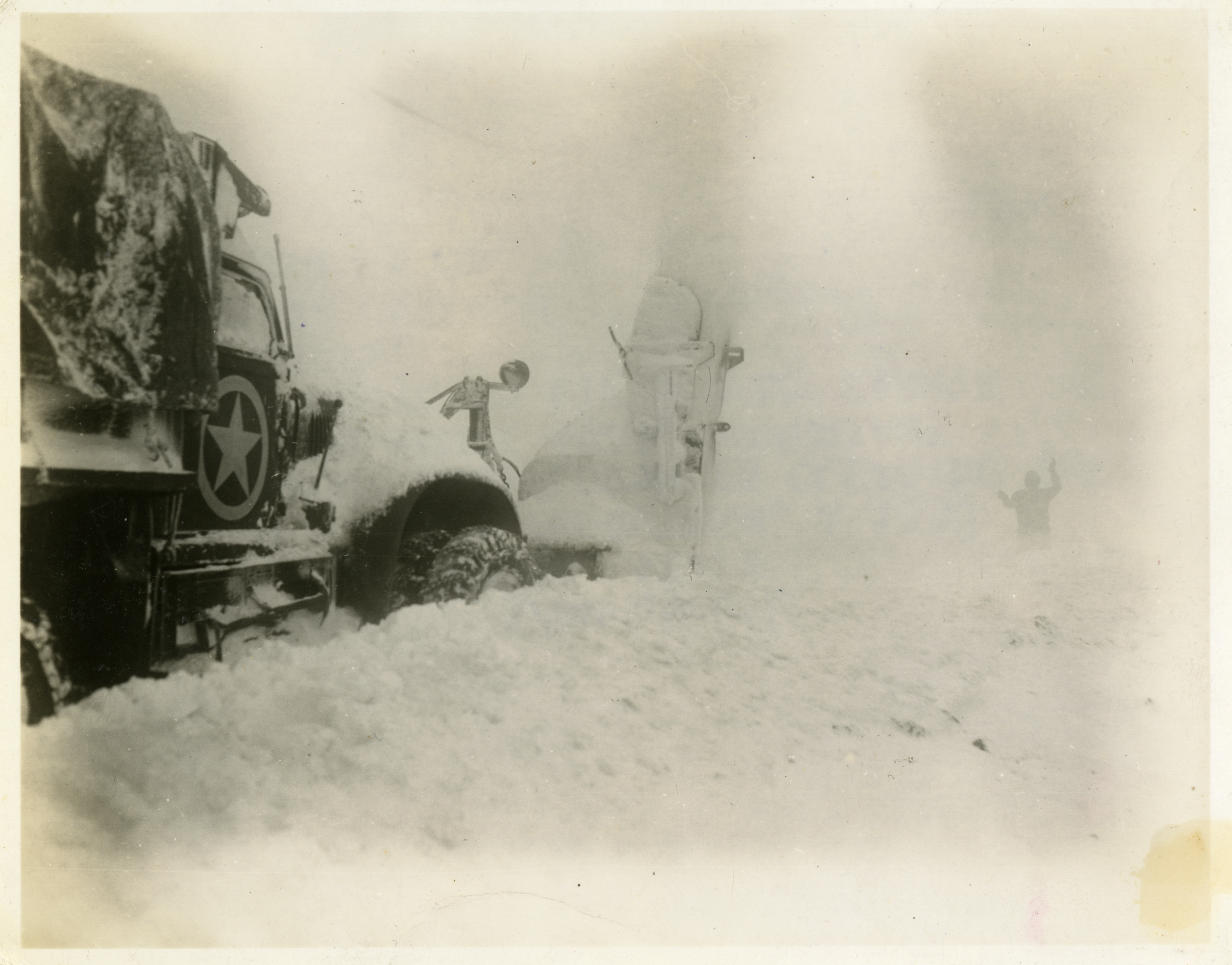 U.S. Army Signal Corp photograph, Gift in Memory of William F. Caddell, Sr., from the Collection of The National World War II Museum
Description:
93.Photograph. '7 Jan 45. 5/MM/45/414. Fifth Army, Sasso, Italy. During a heavy snowstorm, a 1338 Engineer Group snow plough is clearing the snow from route 6529, important supply route to Fifth army 8th army units. Photo by Hartman. 3131 Signal Service Co.' Sasso, Italy. 7 January 1945
Image Information
Collection Level:
Signal Corps photographs from the service of William F. Caddell, Sr. taken from the Fall of Rome through the end of the war.
Thesaurus for Graphic Materials:
Snowplows--Italy
Engineers--Italy
Soldiers--American--Italy
Snow--Italy