Four American engineers looking out over the Volturno River, Italy, 1943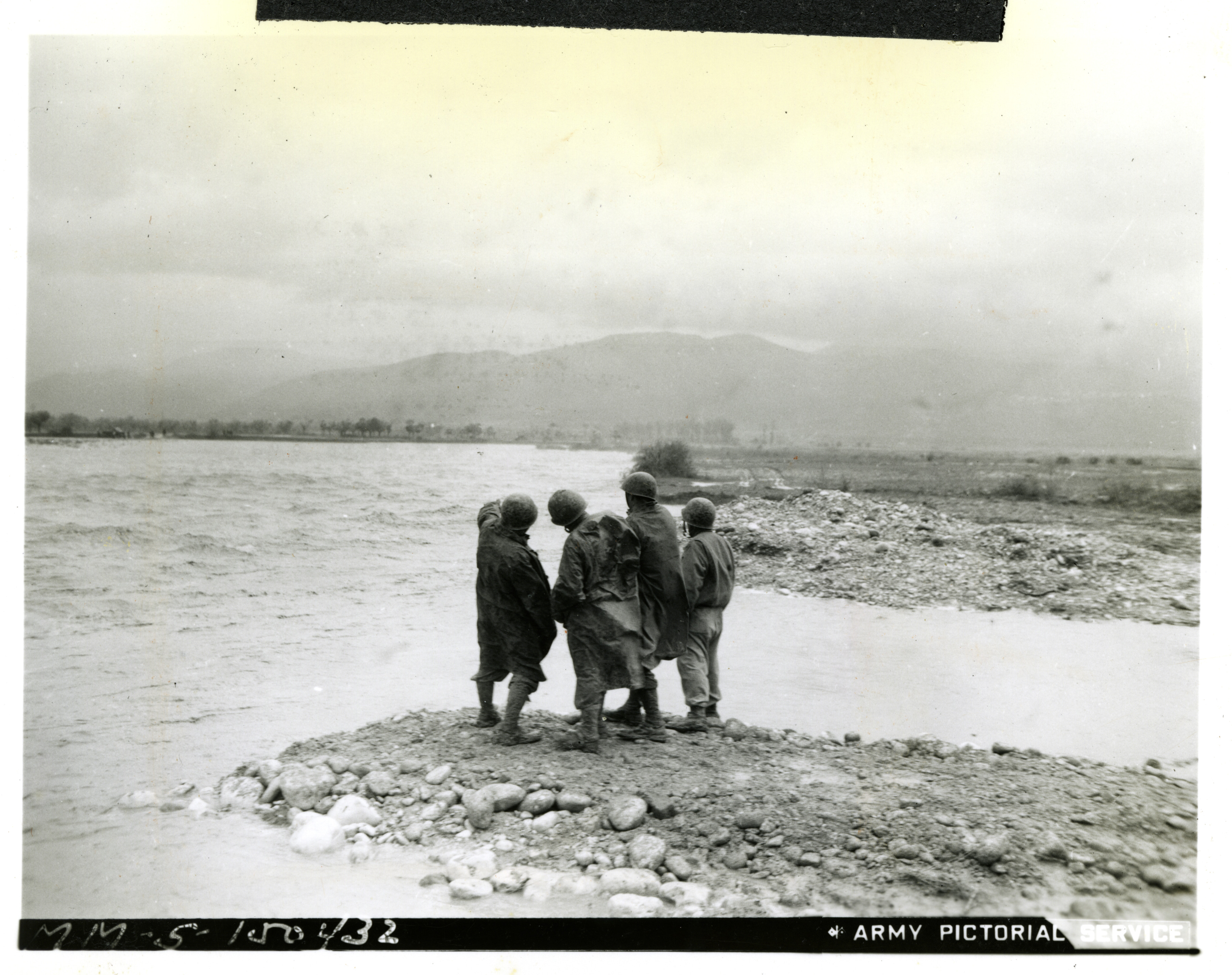 Description:
Photograph. Four American engineers look out over the Volturno River. Official caption on front: "MM-5-150432." Official caption on reverse: "Sig. Corps Rad. Tele-Radioed 11-18-43. War in Italy! Members of U.S. Engineers are standing on the sight [sic] where once a pontoon bridge extended across the Volturno River, near Venafro. The swelling river, due to heavy rains, washed away the bridge. Near Venafro, Italy. 18 November 1943
Image Information
Collection Level:
From the service of Brigadier General Terence John Tully, a West Point graduate, Signal Officer during the African landings, Chief Signal Officer, Allied Force Headquarters Africa/Italy for all Mediterranean operations. Tully served with the Signal Corps in Italy and North Africa documenting the 5th Army specifically. Later he was Commander of Camp Crowder, Missouri.
Thesaurus for Graphic Materials:
Soldiers--American--Italy
Rivers--Italy
Rural areas--Italy
Engineers--Italy