Four servicemen setting up tents in a jungle military base on Palawan in 1945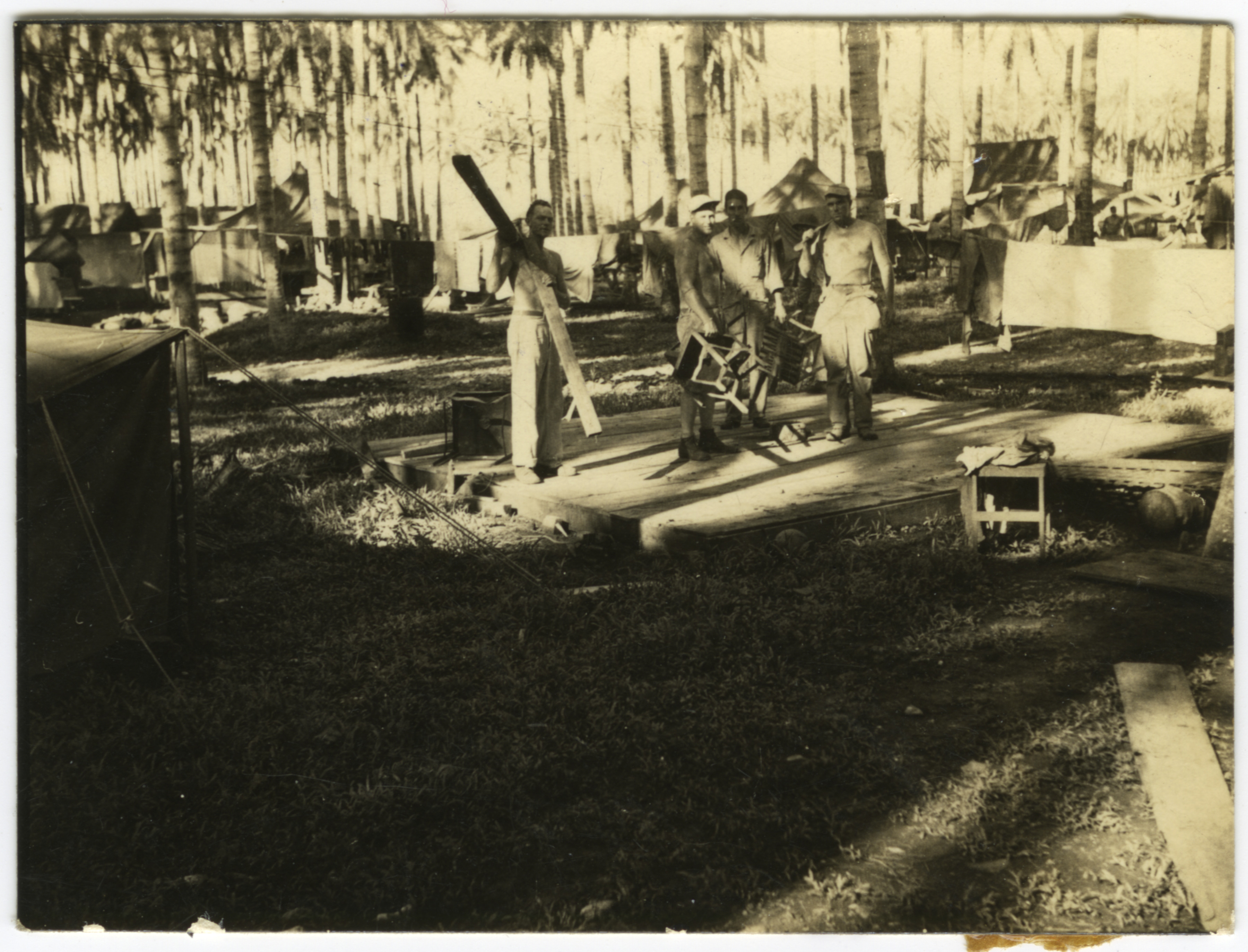 Gift in Memory of John O. Spinks, Sr.
Description:
Four servicemen setting up tents in jungle military base. 'Master Sergeant Spinks is pictured on the far left. "Putting up tent on Palawan. 1945."' Palawan, Philippine Islands. March November 1945
Image Information
Collection Level:
John Oliver Spinks was born 27 November 1913 in Greensboro, Georgia and moved to Birmingham, Alabama during the depression to work in the steel mills at USX Fairfield Works. Spinks joined the Alabama National Guard in 25 March 1937 and enlisted in the U.S. Army Air Corps on 25 March 1940. He was sent to the Pacific Theater of Operations in October of 1943. He saw service at Guadalcanal, New Guinea, the Philippines, and the Bismark Archipelago with the 100th Bombardment Squadron. During his service he was awarded the Bronze Star and had attained the rank of Master Sergeant upon separation. He was honorably discharged at Fort McPherson, Georgia on 11 September 1945. Mr. Spinks passed away in Midfield, Alabama on 24 October 2008. The collection contains camp and combat photographs taken on various Pacific islands as well as group photos of B-25 crews and stateside training.
Thesaurus for Graphic Materials:
Tents--Philippines
Soldiers--American--Philippines