German prisoners relax in a courtyard, Italy, 1943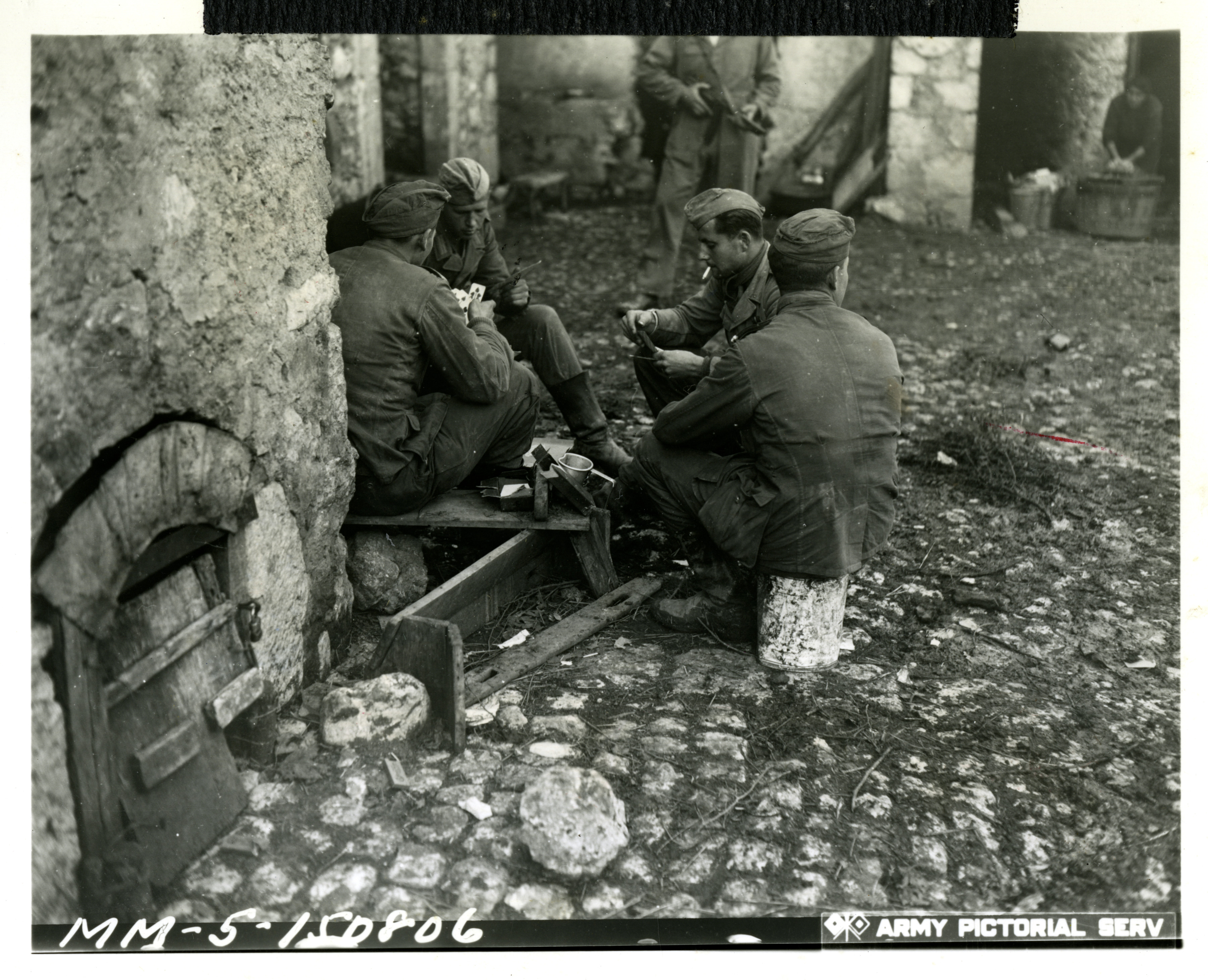 Description:
Photograph. German prisoners relax in a courtyard. Official caption on front: "MM-5-150806." Official caption on reverse: "Sig. Corps Photo-12-8-43-Italy! Four German prisoners, under M.P. guard, play cards while waiting removal after their capture behind our lines where they were sent to destroy strategic objectives. Note the open packages of American 'K' rations and a U.S. Army canteen cup near prisoners. Sig. C. radio tele. -S-#." Italy. 8 December 1943
Image Information
Collection Level:
From the service of Brigadier General Terence John Tully, a West Point graduate, Signal Officer during the African landings, Chief Signal Officer, Allied Force Headquarters Africa/Italy for all Mediterranean operations. Tully served with the Signal Corps in Italy and North Africa documenting the 5th Army specifically. Later he was Commander of Camp Crowder, Missouri.
Thesaurus for Graphic Materials:
Military police--American--Italy
Prisoners of war--German--Italy
Military rations--Italy
Ovens--Italy
Cobblestone streets--Italy
Smoking--Italy
Card games--Italy
Courtyards--Italy
Canteens (Beverage containers)--Italy