Germans analyze a directional sign, France, 1944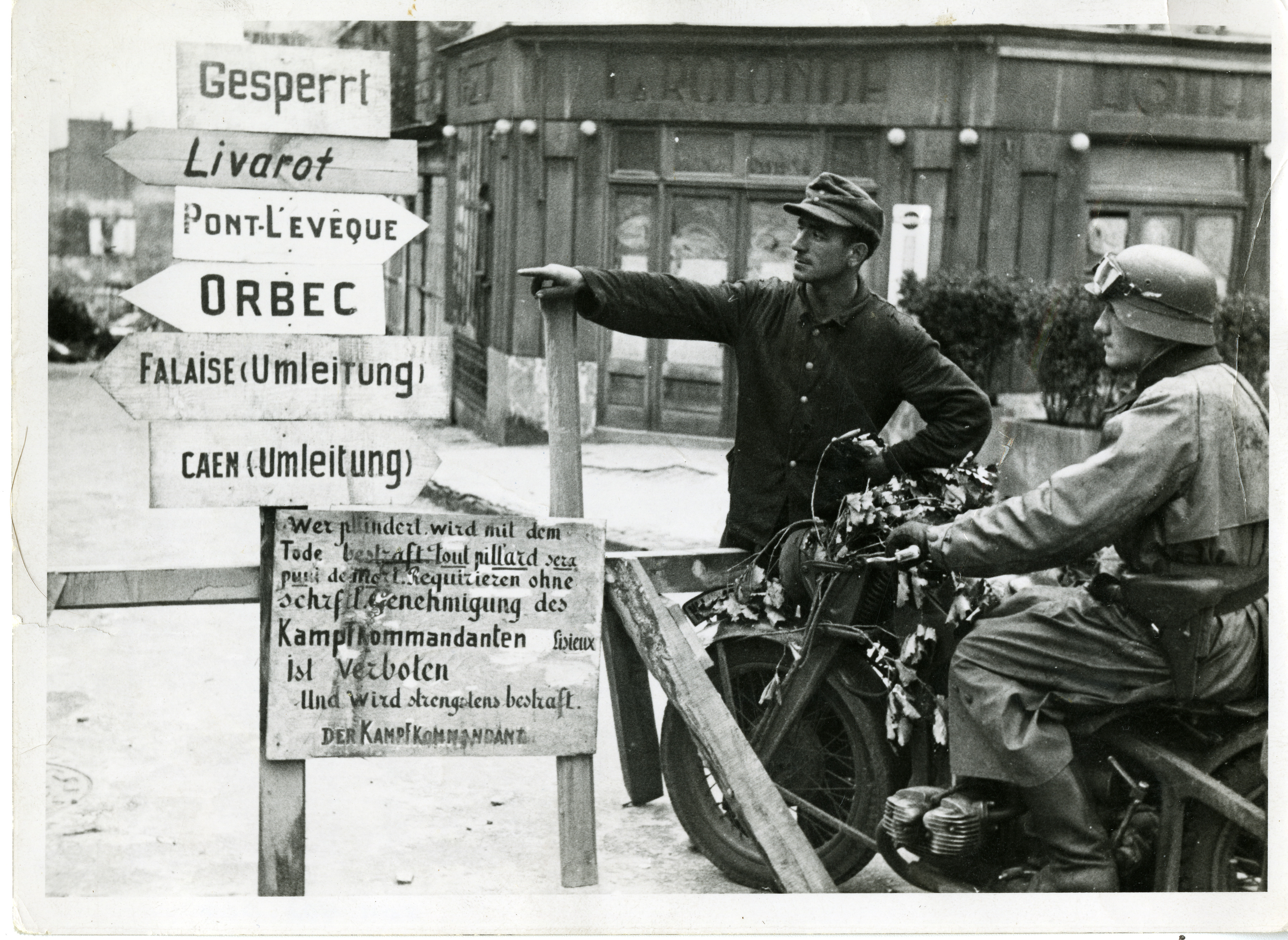 Description:
Photograph. Street intersection with signs pointing to Livarot, Pont-L'eveque, Orbec, Falaise (detour), Caen (detour) and placard in German and French forbidding looting or unauthorized requisition. Motorcycle messenger at barricaded intersection and guard pointing at signs. Translated German caption from photo reverse: "This was Lisieux! No vehicle can any longer get through the city; all roads are torn up by the bombs. 'Anyone who loots will be punished by death!' This warning by the German Commander says it all. Lisieux has become a dead city. Lisieux, 12/7/44." Lisieux, France. 12 July 1944
Image Information
Collection Level:
Collection consists of 270 photographs from Germany, taken as propaganda photos to demonstrate the might of the German military.