Germans bury British pilot, Calais, November 1942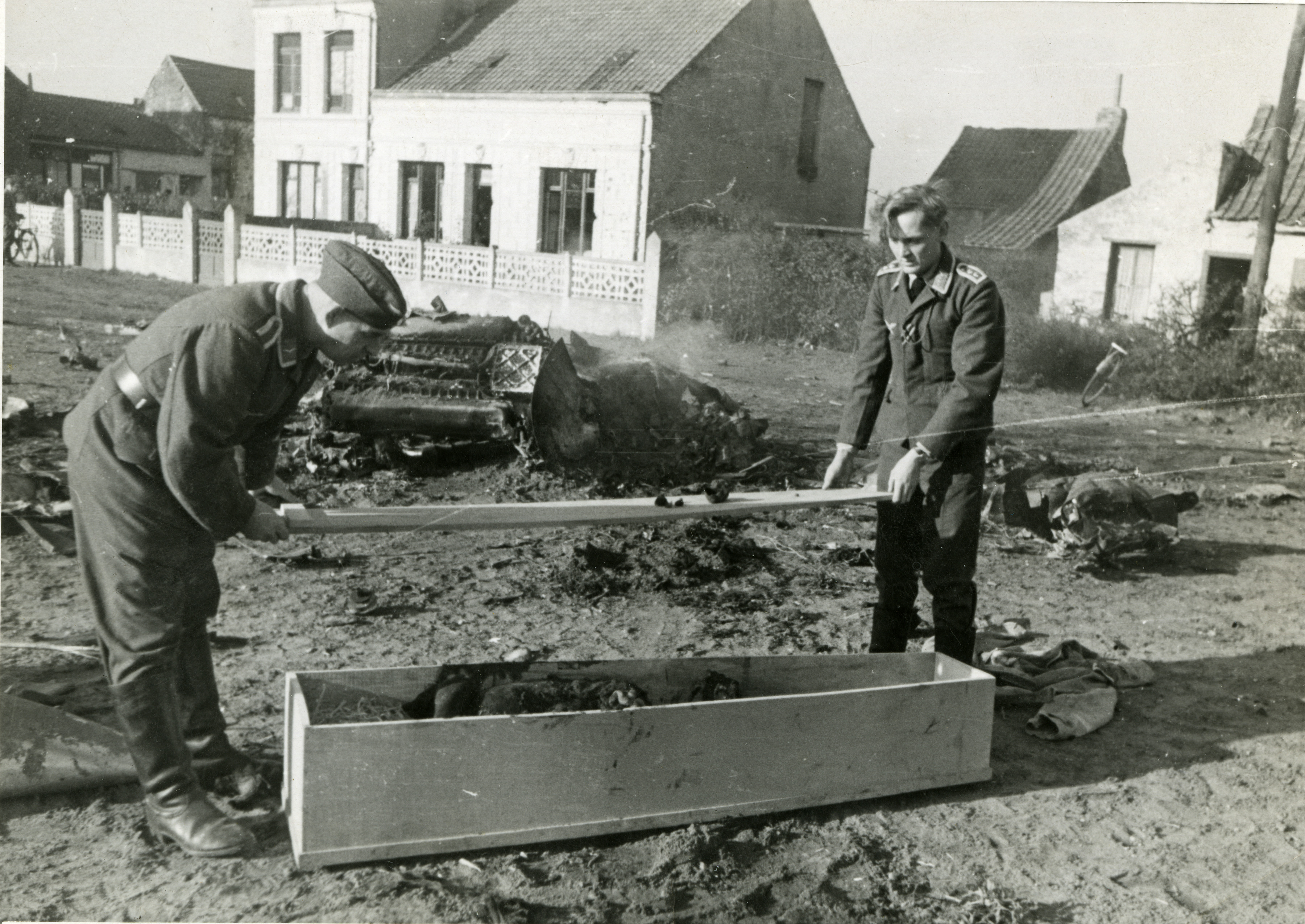 Description:
Photograph. German soldiers placing lid on casket of British fighter pilot. Translated German caption on photo reverse: "Soldiers of a burial section bury the pilot of a Spitfire shot down by fighters. Calais, 8/11/42." Calais, France. 8 November 1942
Image Information
Collection Level:
Collection consists of 270 photographs from Germany, taken as propaganda photos to demonstrate the might of the German military.
Thesaurus for Graphic Materials: