Henry Armstrong USO show, India, 1945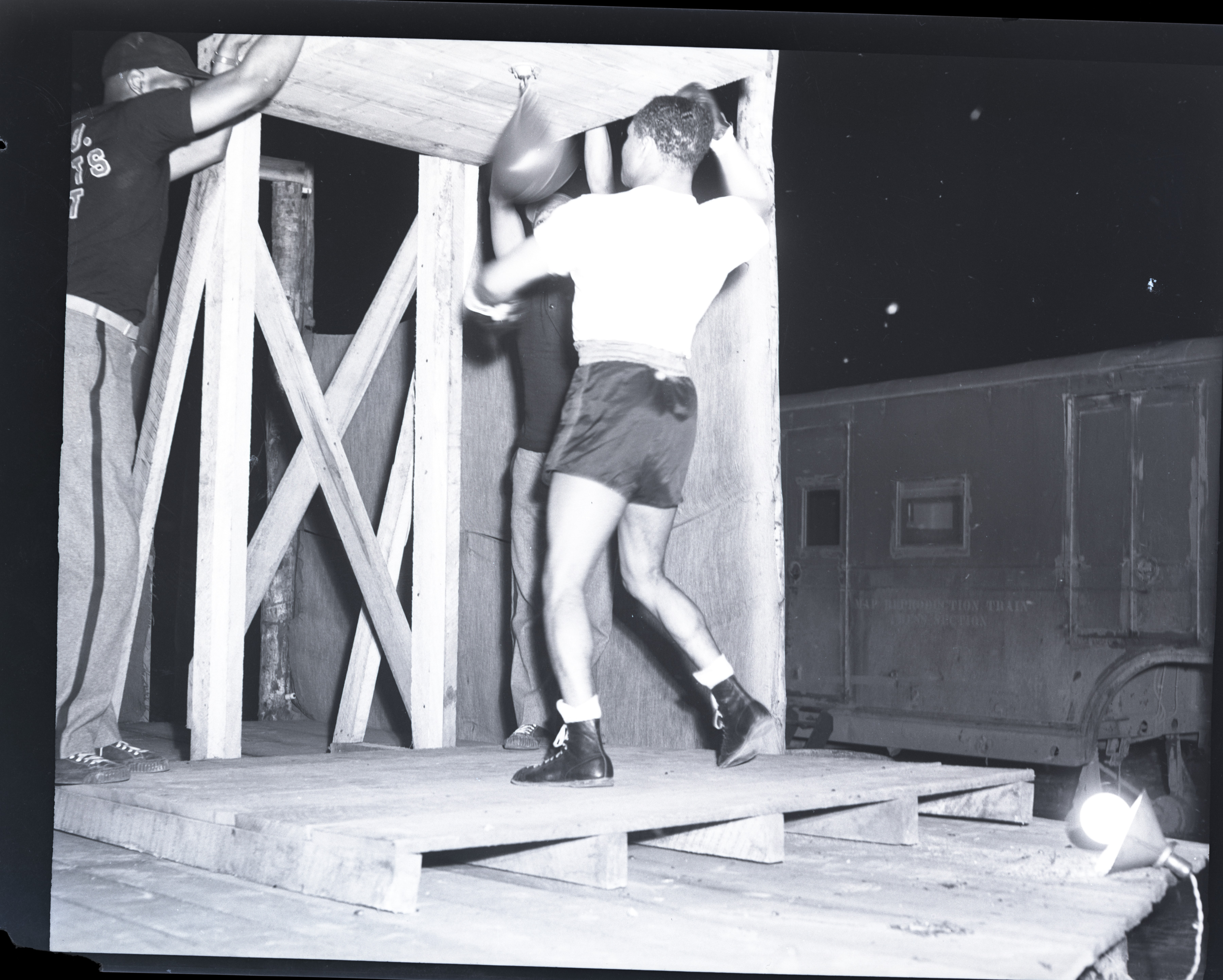 Description:
Negative. Henry Armstrong hitting a speed bag on a stage while two other African American men hold the stand. India. May 1945
Image Information
Collection Level:
Photographic negatives from the service of Corporal Morris Factor, who served as a photographer in the 930th Engineer Aviation Regiment, 10th Air Force in the China-Burma-India Theater of Operations. Morris Harry Factor was born on 7 October 1920 in Chicago, Illinois. He was working as a sales clerk when he registered for the draft in February 1942 and was inducted in August of the year. After training, Factor remained in the United States until December 1943, when he was shipped off to the CBI. He arrived with the 930th Engineer Aviation Regiment in February 1944 and remained there until November 1945. His journey home took over a month and on 12 December 1945, he was honorably discharged from the United States Army Air Forces. Factor returned to Chicago and remained in the area until his death in September 2017. The negatives depict Factor's life in the 930th Engineer Aviation Regiment's camps throughout the CBI, Supreme Allied Commander, South East Asia Command Louis Mountbatten visiting Allied troops, Ledo-Burma Road, and the Pick's Pike convoy.
Thesaurus for Graphic Materials:
World War, 1939-1945--African Americans--India
Stilwell Road (Burma and India)--Burma