Himmler's corpse in Lüneburg, Germany, 23 May 1945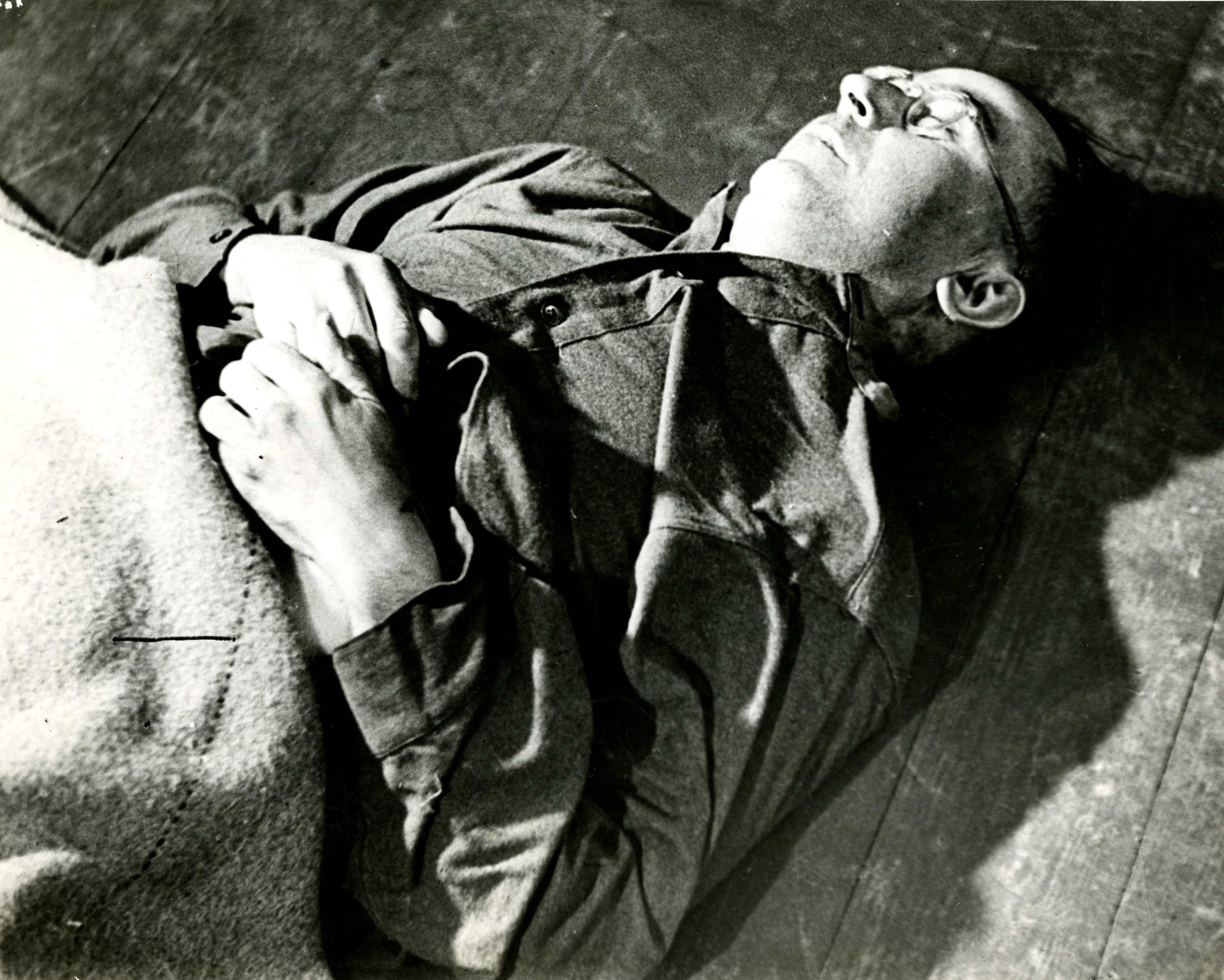 Description:
Photograph. The corpse of Heinrich Himmler, Reichsführer of the Schutzstaffel (SS), lying on the floor. Official Caption: "Rome. 6/5/45--Himmler's body--The body of Heinrich Himmler lies on the floor of the British Second Army Headquarters at Luneberg just after the former Reichsfuehrer committed suicide. Himmler was arrested by British troops at Bremervorde on May 21, 1945, and taken into field security custody the following day. He was travelling under the name of Hizinger and was disguised with a black patch over his right eye and had shaved off his moustache. He was confined under armed guard--stripped and medically examined to find hidden poison. During the final stage of this examination he bit open a small glass vial containing cyanide of potassium, concealed in his mouth. He died in 15 minutes.--British official photo--Serviced by Rome OWI (B List out). Approved by appropriate military authority. 6539." Lüneburg, Germany. 23 May 1945
Image Information
Collection Level:
Items from the service of Isaac "Ike" Bethel Utley, who was born in Smith Mills, Kentucky on 3 March 1920. Ike enlisted in the Army Air Corps on 19 January 1942. He was shipped overseas to the European Theatre and worked with a supply division based out of the city of Naples with an office set up in a residential villa. Utley worked with the Office of War Information and used their photographs in news articles to inform soldiers of the progress of the war. At war's end, Utley returned stateside. A trunk full of over 800 photographs from the O.W.I. arrived on his doorstep from his office in Italy, sender unknown. This collection consists of those photographs.
Thesaurus for Graphic Materials:
Dead persons--Germany
Nazis--Germany
Military officers--German--Germany