Holocaust victims at a camp, probably in Poland in 1945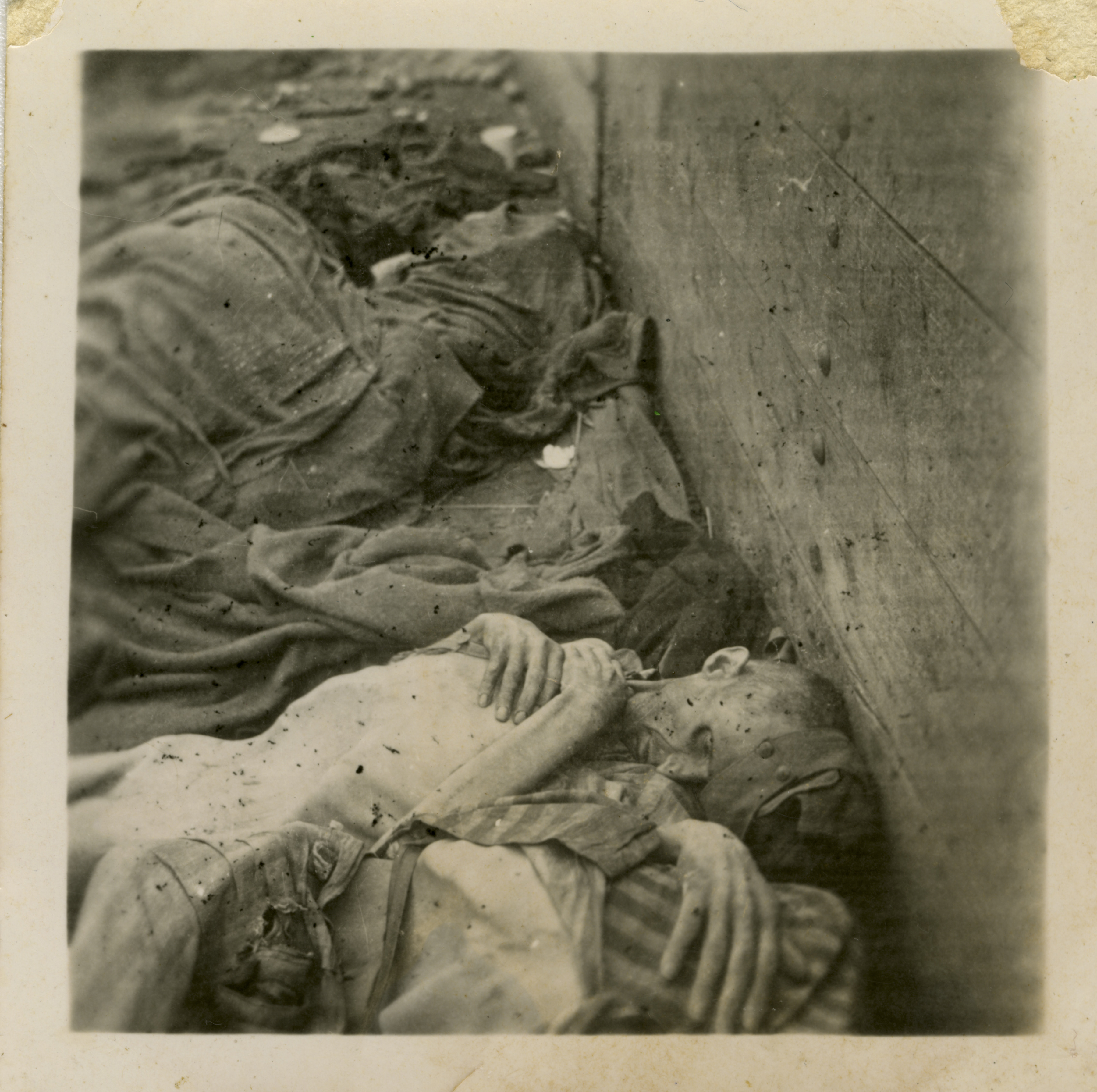 Description:
Holocaust victims at a camp. Probably in Poland. 1945
Image Information
Collection Level:
Ocie W. Robbins was born in Louisiana on 17 December 17 1916 to Nathaniel and Ethel Robbins. He enlisted in the US Army at Shreveport, Louisiana on 15 December 1942 and served in the 7th Army, 907th Ordnance Company (Heavy Maintenance) (Q), 197th Ordnance Battalion (Heavy Maintenance) (Q), reaching the rank of Sergeant. He served in the MTO. He married Mavis Orlene Wyatt Hebert in Texas in 1971. Robbins passed away on 30 March 1981 in Desoto Parish, Louisiana. The collection consists of 15 photographs taken before and during Robbins service as well as correspondence with his family.
Thesaurus for Graphic Materials:
Dead persons--Poland
Concentration camps--Poland