A horribly burned corpse of a Japanese soldier in the Mariana Islands during World War II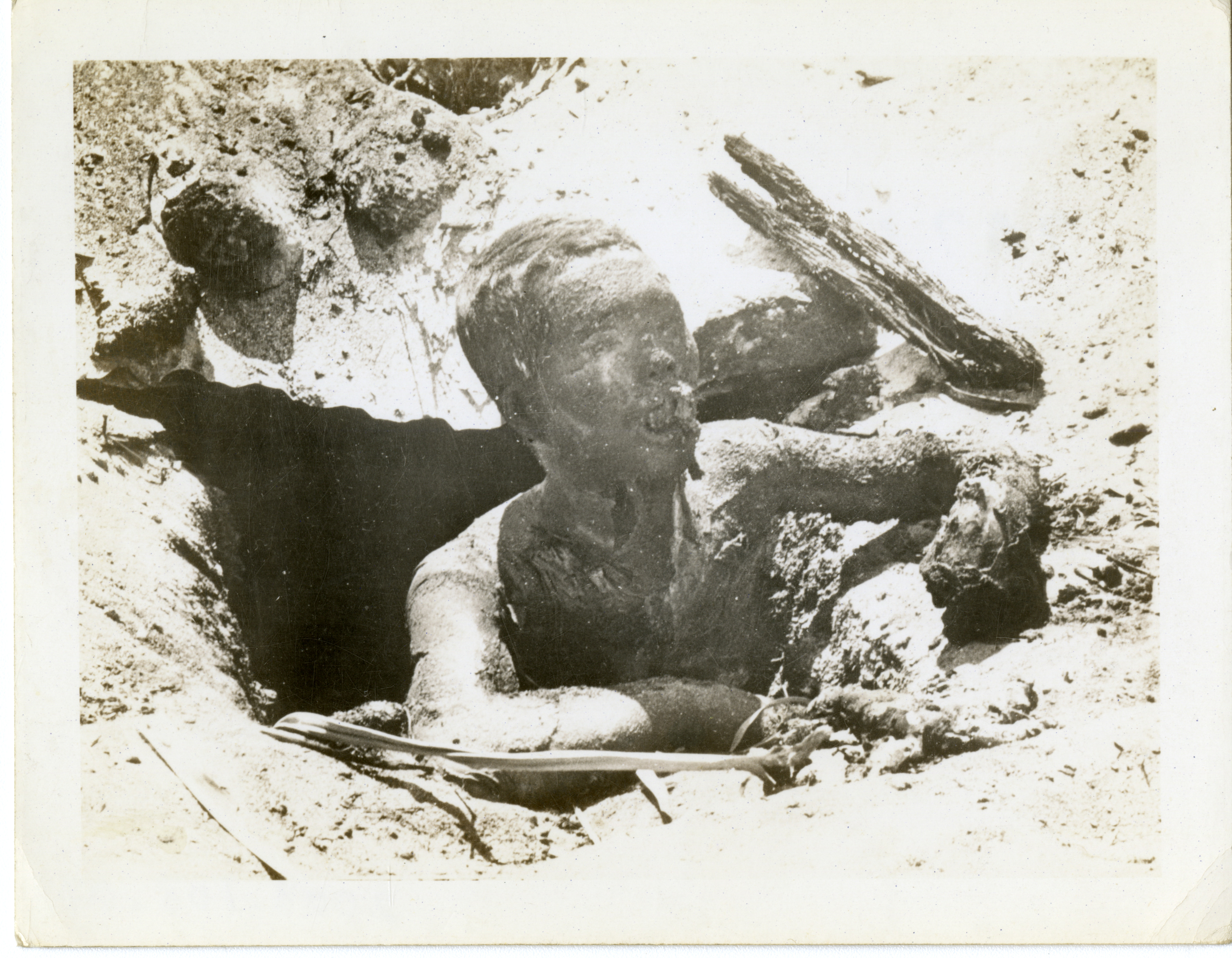 Gift in Memory of Jules Marchand, Jr.
Description:
Photograph. A Japanese soldier's burnt corpse standing halfway out of a foxhole. Engebi Island, Marshall Islands. 1944
Image Information
Collection Level:
Items from the service of Shipfitter Second Class Jules Marchand, who was a Seabee in the 94th Naval Construction Battalion on Hawaii. Jules Victor Marchand, Jr. was born on 6 May 1901 in New Orleans, Louisiana. He left his job as a plumber in September 1942, to enlist in the United States Navy. Marchand was sent to Camp Endicott, Rhode Island for Seabee training and was shipped off to Hawaii with the 94th Naval Construction Battalion in May 1943. While in Hawaii, Marchand worked as a pipefitter and plumber. In September 1944, Marchand was transferred to the Naval Hospital at Aiea Heights and remained there until October, when he was then transferred to a Naval Hospital in San Diego, California. On 26 January 1945, he was honorably discharged for medical reasons not involving combat. Marchand returned to New Orleans and remained there until his death in February 1975. The collection includes postcards of Hawaii and Camp Endicott, Signal Corps photographs, an identification card, Camp Endicott booklet, and a Ka-Bar knife.
Thesaurus for Graphic Materials:
Soldiers--Japanese--Enewetak