A horse drawn carriage in Manila, Philippines in 1945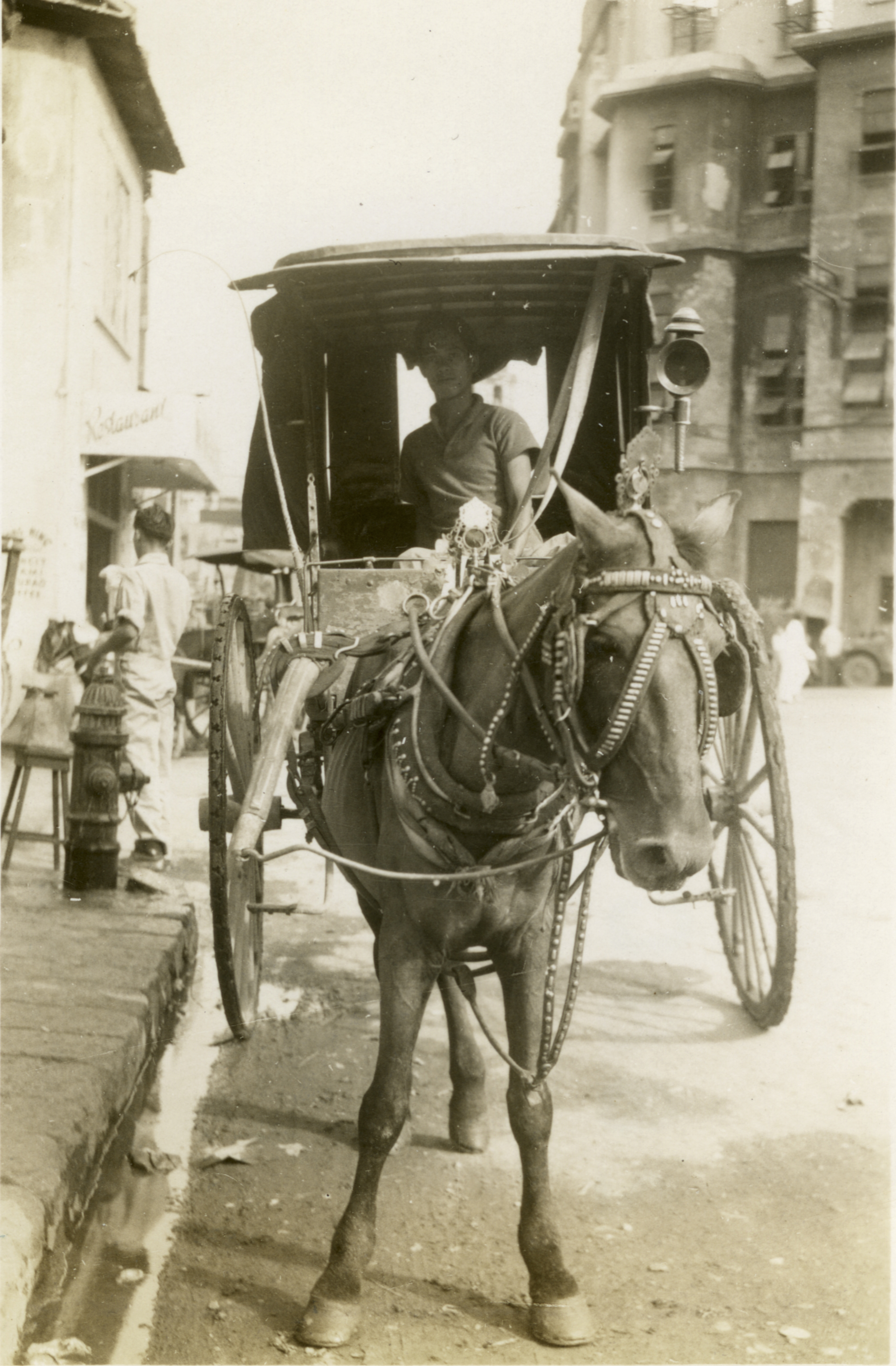 Gift of Oscar Landon Miles, III
Description:
A horse drawn carriage waiting for a customer. "'Nuf said. Taxi, Manila." Manila, Philippines. 1945
Image Information
Collection Level:
Photographs from the service of Lt. Cmdr. Oscar Landon Miles, III's service.
Thesaurus for Graphic Materials:
Horses--Philippines
Carriages & coaches--Filipino--Philippines
Streets--Philippines
Business districts--Philippines
Restaurants--Philippines
Related
- Browse neighboring items by call number.
Collection: Thesaurus For Graphic Materials
Fire hydrants