Italian partisans load German casualties into a truck near Verona, Italy on 26 April 1945.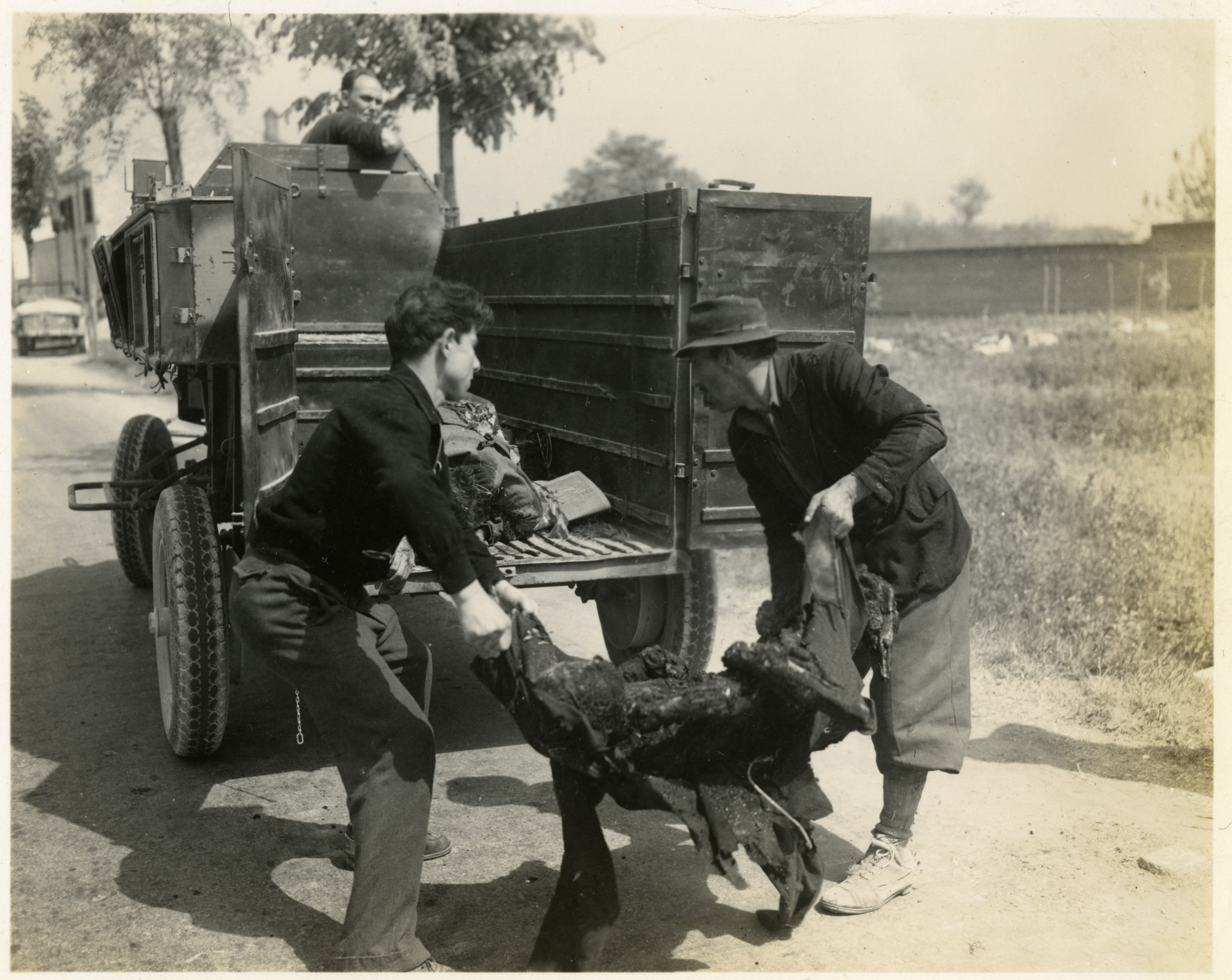 U.S. Army Signal Corp photograph, Gift in Memory of William F. Caddell, Sr., from the Collection of The National World War II Museum
Description:
81.Photograph. '26 April 45. 5/MM-45-7776. Fifth Army, Villafranca Area, Italy. Italian partisans clearing the area of dead Germans. Some were burned when their trucks caught on fire. These are casualties in a 10th Mountain Division, road block at Villafranca near Verona. Photo by Graning. 196th Signal Photo Co.' Villafranca Area, Italy. 26 April 1945
Image Information
Collection Level:
Signal Corps photographs from the service of William F. Caddell, Sr. taken from the Fall of Rome through the end of the war.
Thesaurus for Graphic Materials:
Trucks--Italy
War casualties--Italy