Italian refugees are evacuated in Acquafondata, Italy, 1944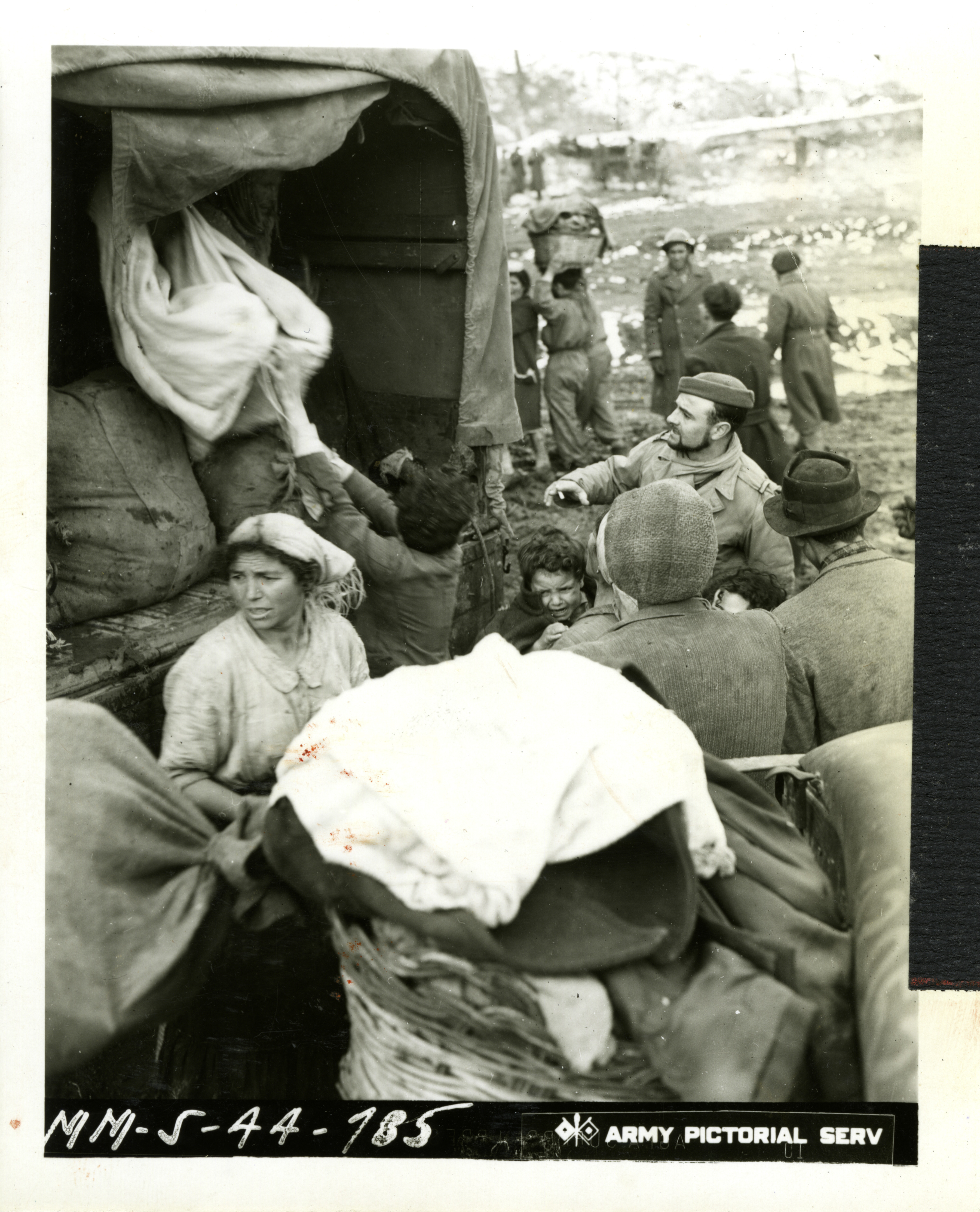 Description:
Photograph. Italian refugees load bundles into the back of a truck as they are evacuated by the military. Official caption on front: "MM-5-44-785." Official caption on reverse: "Sig.[Signal] Corps Radio Photo-2-8-44 / Italy! Uprooted. Bewildered parents, squalling children, refugees from embattled Cassino, are being put on trucks with their hastily packed belongings, to be transported to a refugee camp behind the lines. A French officer is directing the evacuation at a point near Acquafondata." Acquafondata, Italy. 8 February 1944
Image Information
Collection Level:
From the service of Brigadier General Terence John Tully, a West Point graduate, Signal Officer during the African landings, Chief Signal Officer, Allied Force Headquarters Africa/Italy for all Mediterranean operations. Tully served with the Signal Corps in Italy and North Africa documenting the 5th Army specifically. Later he was Commander of Camp Crowder, Missouri.
Thesaurus for Graphic Materials:
Refugees--Italian--Italy
Children--Italy
Trucks--American--Italy
Evacuations--Italy