LCIs with barrage balloons advancing toward Normandy, France, 1944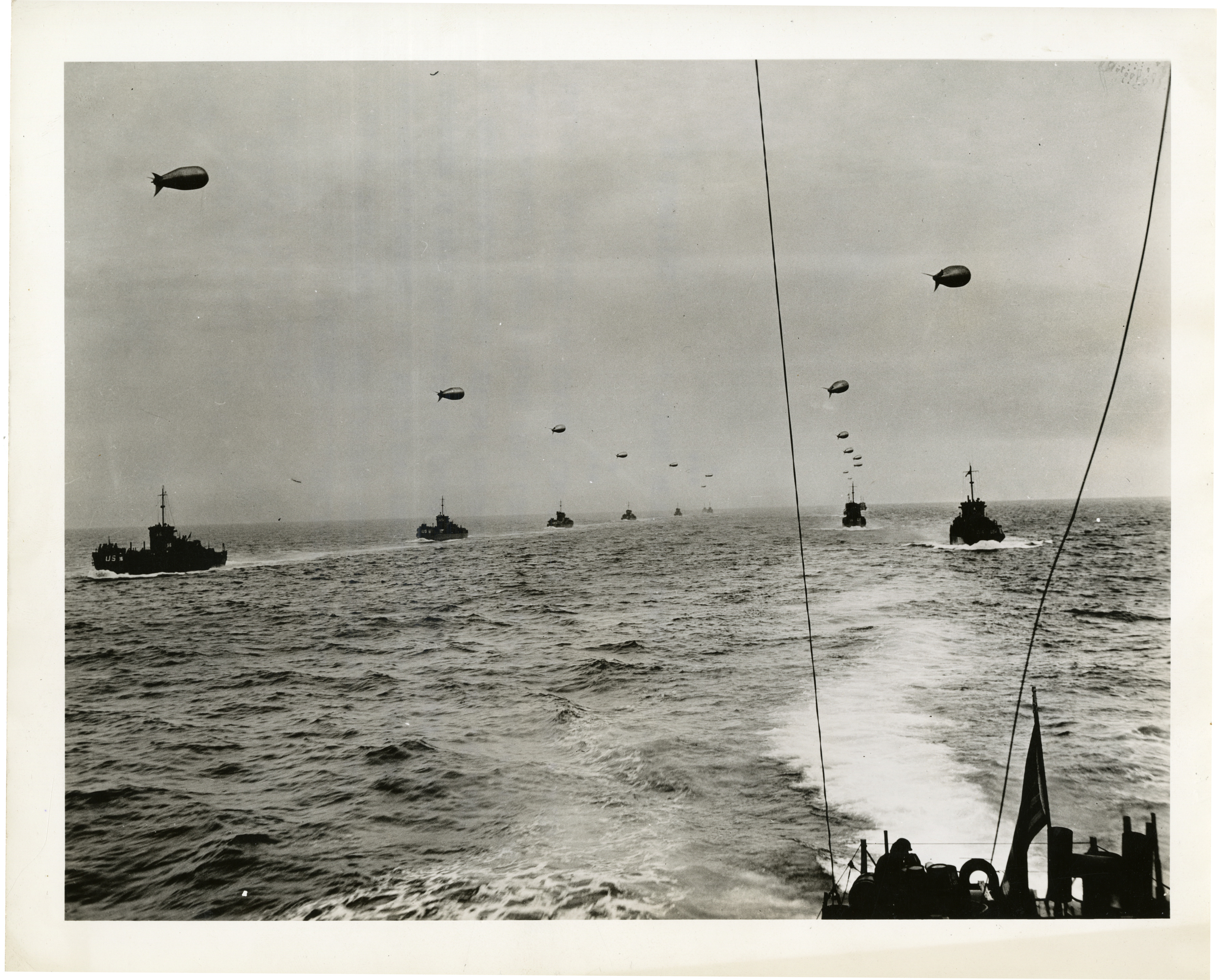 Official U.S. Coast Guard Photo, Gift of Jeffrey and Mary Cole.
Description:
Photograph. LCIs [Landing Craft Infantry] with barrage balloons advancing through the English Channel. Official caption on reverse: "2333 / From: Public Relations Division / U.S. Coast Guard / Washington, D.C. / Official Coast Guard Photo / They're off! The Invasion's On / Files of Coast Guard LCIs (Landing Craft Infantry) move across the English Channel for the D Day invasion of the coast of Normandy in this photograph by Coast Guard combat photographer S. Scott Wigle, former Detroit newspaperman. It was the first American-made D Day picture from London. The LCIs carry barrage balloons as protection against low-flying Nazi strafing planes / In rewriting caption please mention 'Coast Guard.'" English Channel. 6 June 1944
Image Information
Collection Level:
This collection consists of 36 official United States Coast Guard photographs of the European and Mediterranean Theater of Operation. The bulk of the photographs depict scenes from the Normandy invasion.
Thesaurus for Graphic Materials:
Ships--American--France
Barrage balloons--American--English Channel
World War, 1939-1945--Campaigns--France--Normandy