Lt. Gen. Jacob L. Devers talks with Maj. Gen. John B. Coulter, Italy, 1944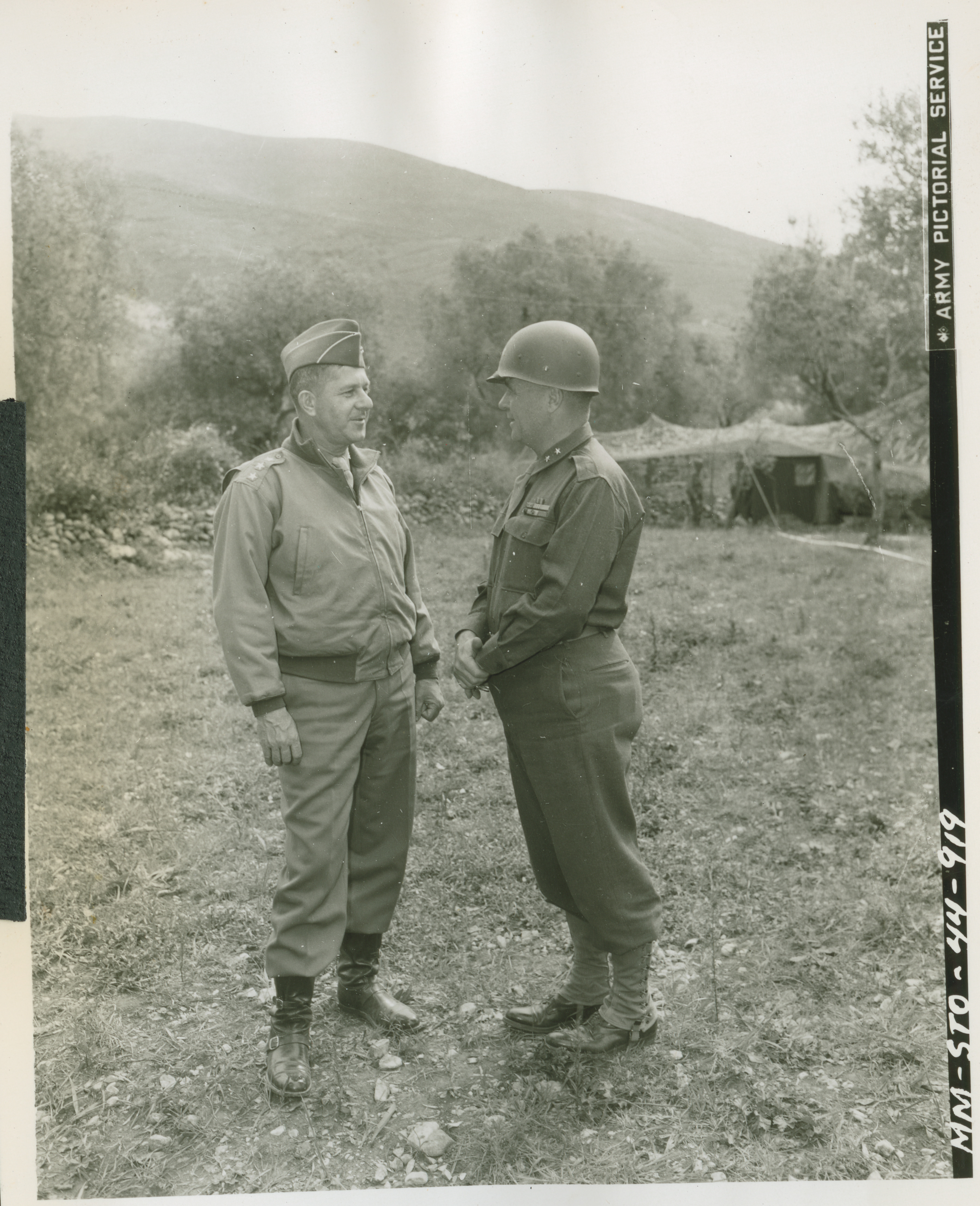 Description:
Photograph. Lt. General Jacob L. Devers talks with Major General John B. Coulter outside at a military camp. Official caption on front: "MM-STO-44-919." Official caption on reverse: "Signal C. Telephoto-Radioed-5-29-44. Italy. Lt. Gen. Jacob L. Devers, Deputy Supreme Commander Allied forces, discusses offensive plans with Maj. Gen. John B. Coulter, O/G 85th U.S. Infantry Division, which helped burst Gustav Line in new offensive." Italy. 29 May 1944
Image Information
Collection Level:
From the service of Brigadier General Terence John Tully, a West Point graduate, Signal Officer during the African landings, Chief Signal Officer, Allied Force Headquarters Africa/Italy for all Mediterranean operations. Tully served with the Signal Corps in Italy and North Africa documenting the 5th Army specifically. Later he was Commander of Camp Crowder, Missouri.
Thesaurus for Graphic Materials:
Generals--American--Italy
Discussion--Italy
Camouflage (Military science)--Italy
Rural areas--Italy
Hills--Italy