Marines ride in a truck through Tianjin, China, circa 1945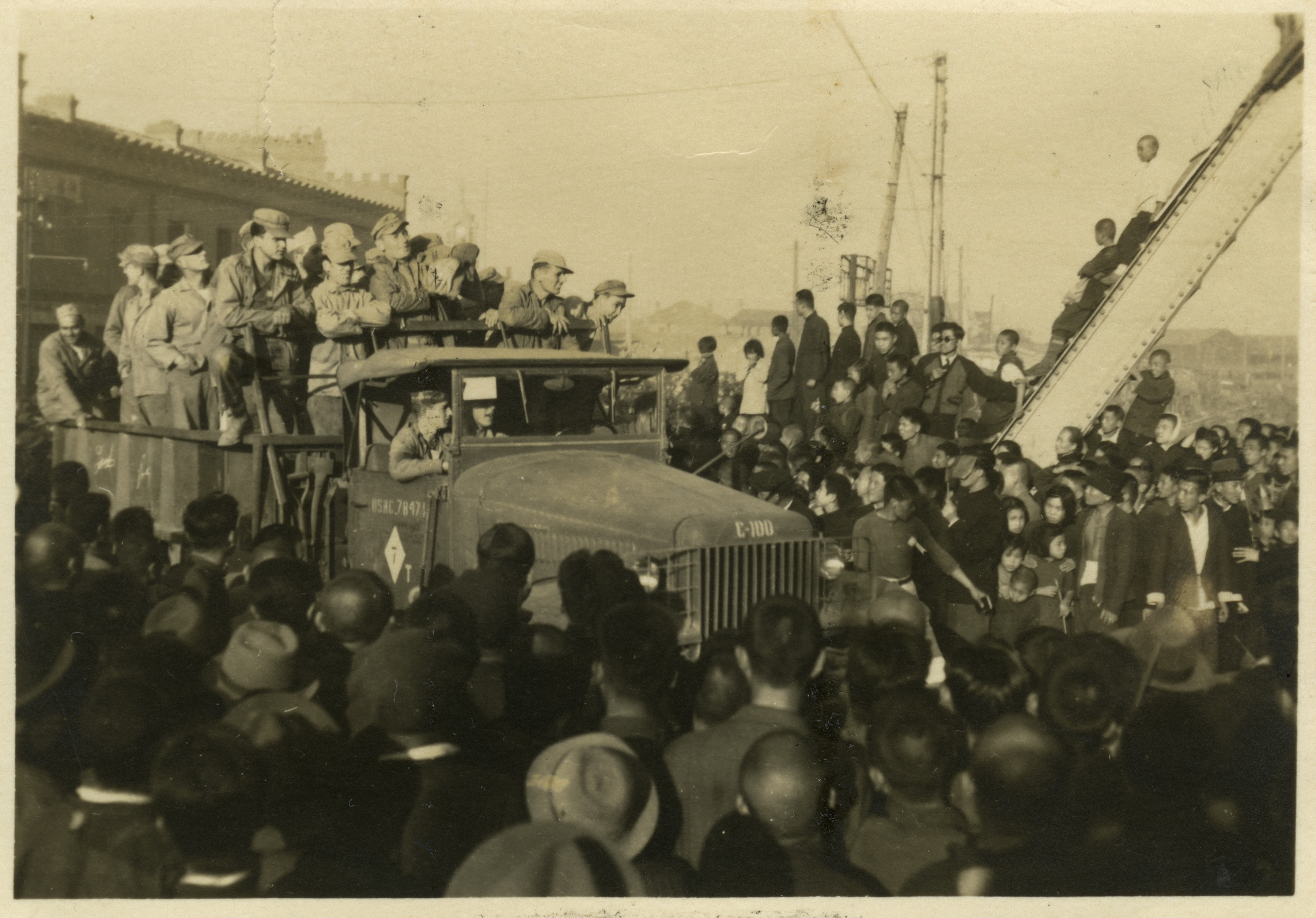 Description:
"Tientsin, China. The 'Gyrenes' have landed and have the situation well in hand." Marines of the 7th Marine Regiment (truck serial number 78471) ride in a truck through a crowd of Chinese civilians. Tianjin, China. Circa 1945
Image Information
Collection Level:
Photographs from the service of Wesley L. Gonzales, US Navy.
Thesaurus for Graphic Materials:
Trucks--American--China
Marines (Military personnel)--China
Crowds--China