Moroccan and Italian troops in conversation in Letino, Italy, 1943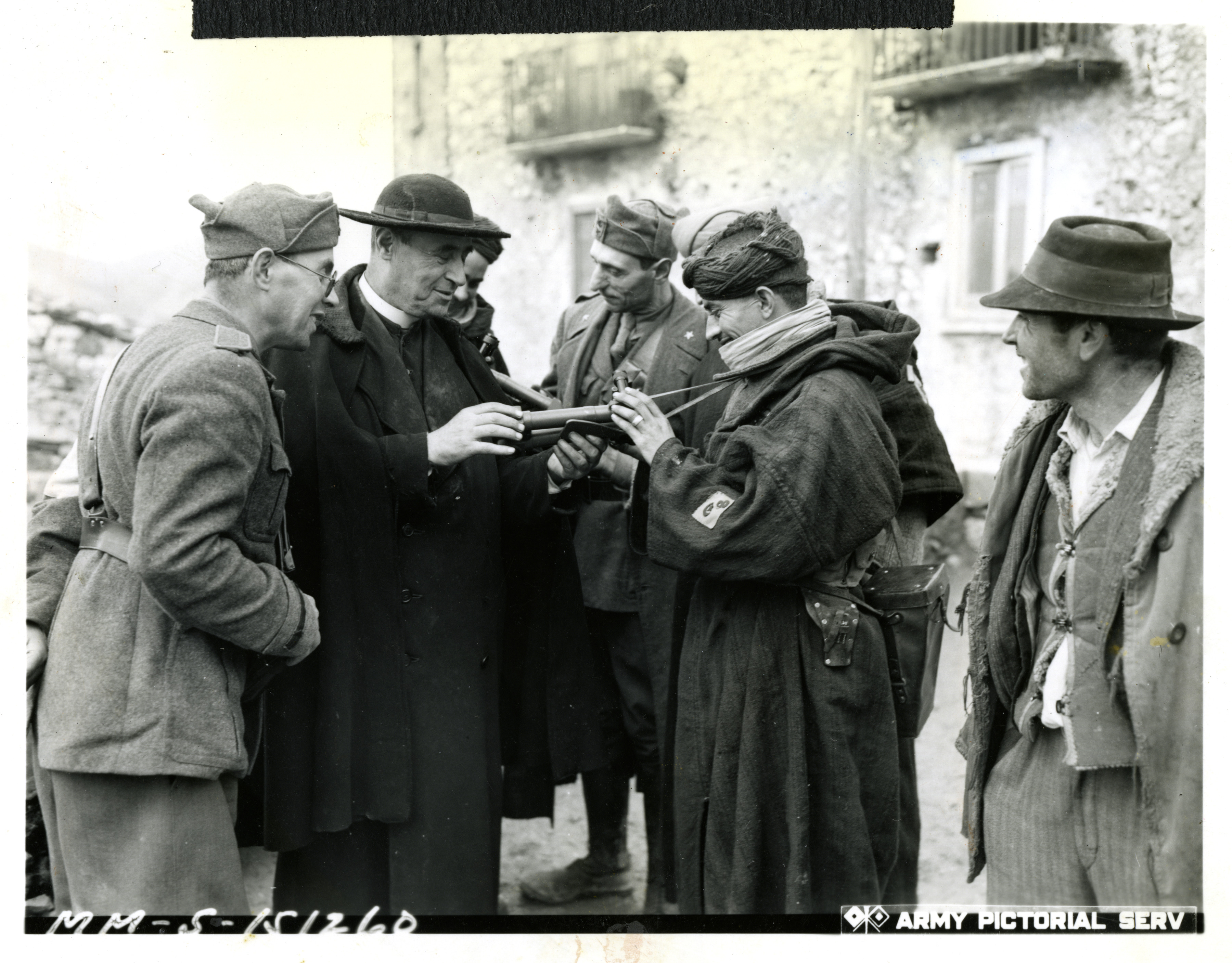 Description:
Photograph. Moroccan and Italian troops in conversation. Official caption on front: "MM-5-151260." Official caption on reverse: "Sig. Corps Radio Photo-12-17-43 / French troops Italy! Friendliness between Italians and recently arrived French Morrocon [sic] troops is shown in this street scene in Letino Sector. A priest and Italian Gendarmes examine with lively interest periscope binoculars worn by two Goums [Moroccan Goumiers]." Letino, Italy. 17 December 1943
Image Information
Collection Level:
From the service of Brigadier General Terence John Tully, a West Point graduate, Signal Officer during the African landings, Chief Signal Officer, Allied Force Headquarters Africa/Italy for all Mediterranean operations. Tully served with the Signal Corps in Italy and North Africa documenting the 5th Army specifically. Later he was Commander of Camp Crowder, Missouri.
Thesaurus for Graphic Materials:
Soldiers--Italian--Italy
Soldiers--Moroccan--Italy
Binoculars--Italy
Priests--Italy
Stone buildings--Italy
Conversation--Italy