Photograph of a painting of an Italian hill side town in Italy, circa 1944.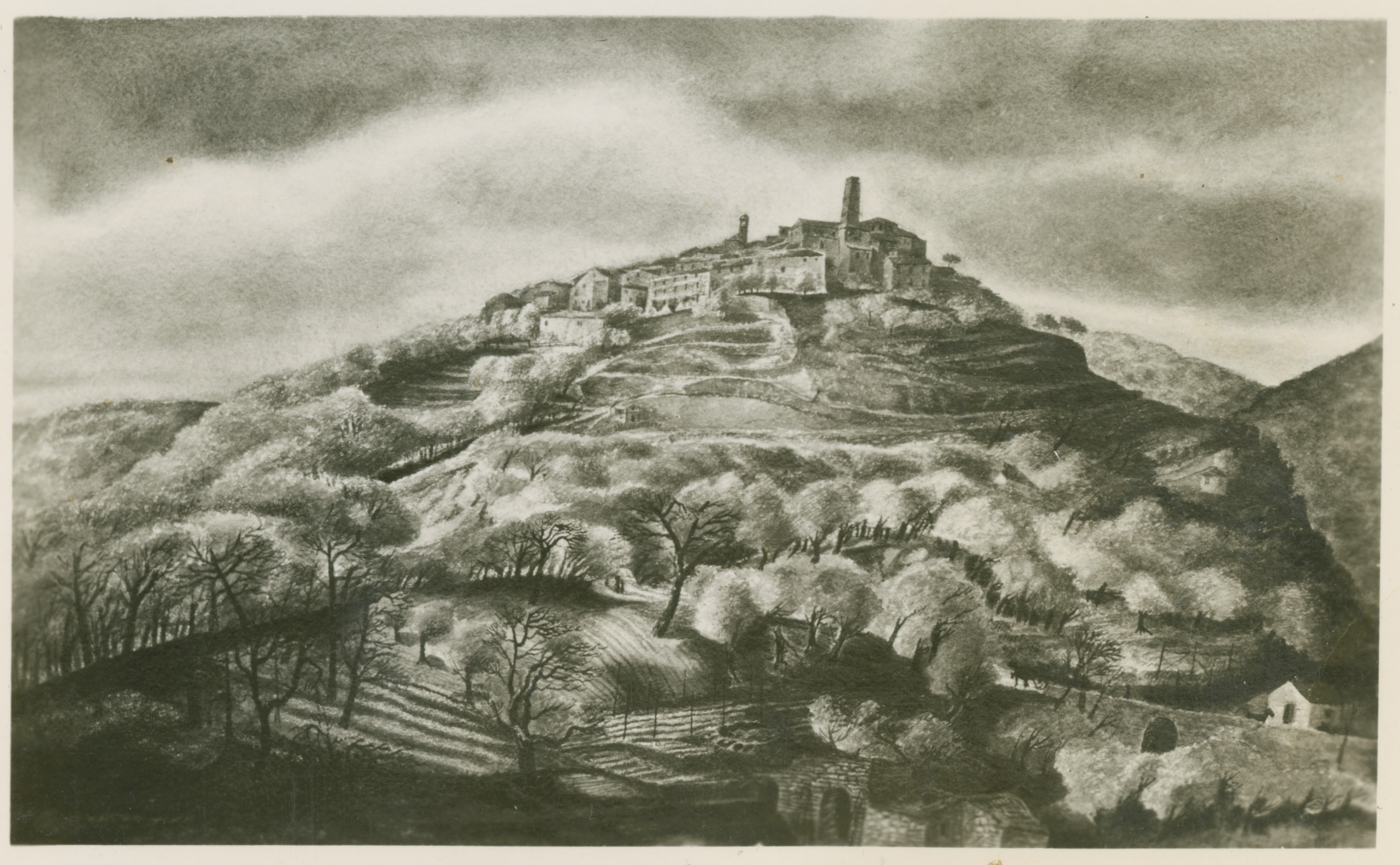 U.S. Army Signal Corp photograph, Gift in Memory of William F. Caddell, Sr., from the Collection of The National World War II Museum
Description:
52.Photograph. Photograph of a painting; an Italian town on a hill side. Probably 3131 Signal Service Co. Italy. Circa 1944.
Image Information
Collection Level:
Signal Corps photographs from the service of William F. Caddell, Sr. taken from the Fall of Rome through the end of the war.
Thesaurus for Graphic Materials:
Cityscapes--Italy
Cityscape paintings--Italy