Sailors playing baseball, 1945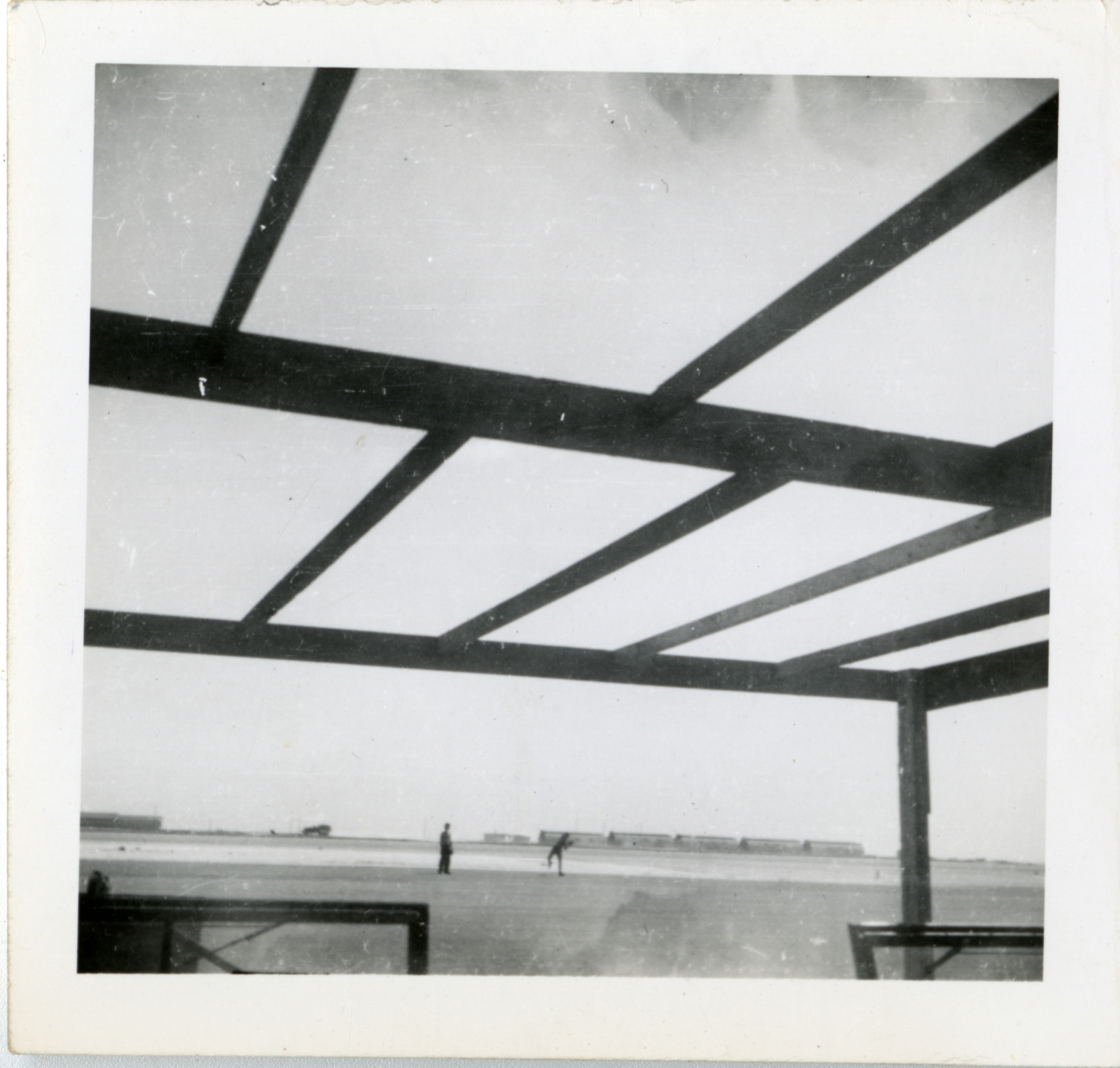 Description:
Photograph. Sailors playing baseball on an airstrip; an incomplete crash shed is in the foreground. Personal caption on reverse: "Crash shed / incomplete / 1945." Presumably Kwajalein Island, Marshall Islands. 1945
Image Information
Collection Level:
Items from the service of Seaman First Class Edward Rhodes, who was a member of a wreck crew at Naval Air Base 824 in the Pacific Theater of Operations. Edward Albert Rhodes Jr. was born in Lower Burrell Township, Pennsylvania, on 7 March 1926 and enlisted in the United States Navy at New Kensington, Pennsylvania, on 26 April 1944. He went through basic training at the United States Naval Training Center Bainbridge in Maryland, and was briefly assigned to the Naval Supply Systems Command Depot at the Naval Station Norfolk in Virginia as well as the Naval Training and Distribution Center in Shoemaker, California. Rhodes was then assigned to Naval Air Base 824 on Kwajalein Island in the Marshall Islands, where he spent the bulk of 1945 and some of 1946. During his time at NAB 824, Rhodes was a member of a wreck crew and assisted in repairing planes. In early 1946, he was briefly stationed in Hawaii as he awaited a transpiration ship to take him back to the United States. Upon returning home, Rhodes was honorably discharged on 22 June 1946. He remained in Pennsylvania until his death on 15 February 2011 in Buffalo Township. The collection consists of photographs from Rhodes' service taken in Hawaii, Kwajalein, and Virginia from 1944 to 1946, many with annotations.
Thesaurus for Graphic Materials:
Baseball--Marshall Islands